See auto and home insurance options from Esurance, plus consumer complaints and satisfaction ratings in this review.
---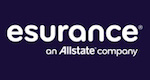 Esurance reviews and ratings
Offers online tools that tech-savvy customers may appreciate.
More than the expected number of customer complaints relative to its size for auto insurance, and far more than expected for home insurance.
Customer satisfaction ratings are mixed.
Disclaimer: Allstate, Esurance's parent company, announced in 2020 that Esurance will be phased out in the coming months. As such, this article may contain outdated information.
Esurance is known for its user-friendly website, interactive tools and cutting-edge mobile apps. It's best for people who like to manage their own policies, have straightforward insurance needs and prefer to get quotes online. Esurance offers auto insurance in 43 states and homeowners coverage in 31 of those states.
Esurance auto insurance
Esurance auto insurance earned 4 stars out of 5 for overall performance. NerdWallet's ratings are determined by our editorial team. The scoring formula takes into account a number of details including pricing and discounts and ease of filing a claim. Other factors analyzed include website transparency, financial strength, and complaint data from the National Association of Insurance Commissioners.
Esurance offers all the usual coverage options, plus optional coverage including:
Emergency roadside assistance. Esurance pays up to $75 for towing, tire changes, lockouts and other services when you're stranded if you have this coverage. It can be added to auto policies that have comprehensive and collision coverage, and help can be summoned from your Esurance mobile app, but be aware that using this coverage counts as an insurance claim.
CarMatch rental coverage. This option pays for the full cost of a rental comparable to your car if it's stolen or while it's being repaired after an accident, for up to 45 days or $3,000. This option isn't available in all states, and you must have comprehensive and collision coverage to qualify.
Gap coverage. If you financed or leased a vehicle and it's totaled, insurers typically pay out what the car is worth at the time of the accident, but you may still owe more than that. With gap insurance, Esurance will pay up to 25% of your car's value to help you cover the difference.
Esurance auto insurance discounts
Discounts vary by state. Depending on where you live, Esurance may offer you price breaks for:
Starting an insurance quote online.
Bundling auto insurance with other coverage, such as a home or renter's policy.
Paying your premium in full, upfront.
Insuring multiple vehicles.
Being claim-free, with no DUI or DWI violations, for five years.
Owning a home.
Getting roadside assistance from another source, such as AAA.
Avoiding traffic violations.
Having good grades, for drivers who are full-time high school or college students younger than 25.
Completing an approved defensive driver course. In most states this applies only to drivers 50 and older.
Having safety features like factory-installed air bags, anti-lock brakes or an anti-theft device.
DriveSense from Esurance lets drivers in 35 states use an app or device that tracks driving behavior like speed, hard braking and time of day you drive. You receive a discount for signing up, and as long as you log 50 trips or more per policy term, Esurance will continue to adjust the discount based on your driving behavior.
» MORE: Compare car insurance rates
Esurance homeowners insurance
Esurance offers homeowners insurance policies in 31 states; if you don't live in one of those, Esurance will help you get home insurance through a partner company.
Esurance's standard policies include two features that many insurers don't offer:
Water backup coverage. This pays when a drain overflows or a sump pump backs up and causes damage. Coverage varies by state, ranging from $5,000 to $25,000.
Fire department charges. If you call the fire department and later are charged for its services, Esurance helps pay the fee.
Esurance's optional home insurance features include:
Building codes coverage. This comes in handy if your home is damaged and you file a claim but a new law requires more expensive repairs than your policy covers. This coverage helps pay the difference, 5%-20% of your dwelling coverage limit.
Increased building structure coverage. This option gives you extra protection for extreme damage. Your policy will pay up to an additional 40% of your dwelling coverage limit.
Identity theft coverage. This pays up to $10,000 to repair your name and credit after identity theft. Esurance also provides help from an ID theft advisor, monthly credit monitoring and access to an annual credit report and score. The coverage costs $3 per month for one person, and $4 for a couple.
Fair rental income. If a rental space in your home is left uninhabitable after a claim, Esurance reimburses you for lost revenue.
Home day care. If you run an in-home day care, this covers you in case an accident happens and you're liable, up to your policy's liability limit.
Extended premises. If you run a two-, three- or four-unit building, this optional coverage extends your dwelling limit to the units and covers you if a tenant is injured.
Claims forgiveness. Your first claim won't raise your premium or make you lose your claim-free discount.
Esurance home insurance discounts
You may qualify for discounts for:
Submitting videos of your home within the first 20 days after your policy starts, using Esurance's DIY Home Inspection app. This saves you $50.
Having safety features like burglar alarms and smoke detectors.
Being claims-free for at least a year.
Adding storm shutters to exterior windows, in certain states.
Having a hail-resistant roof.
Not smoking.
Being a new customer.
Insuring a newly purchased or newly built home.
Renewing your policy.
Buying your policy at least seven days before coverage starts.
Paying premiums on time or by autopay.
Bundling home and auto coverage.
Esurance complaints and customer satisfaction
Esurance had more than the expected number of complaints to state regulators for auto insurance relative to its size, according to three years' worth of data from the National Association of Insurance Commissioners. It had far more than the expected number of complaints for home insurance.
Ratings for customer satisfaction are mixed.
| 2020 J.D. Power study | Esurance ranks... |
| --- | --- |
| Auto Insurance Shopping | Better than average |
| Auto Insurance Claims Satisfaction | Below average |
More about Esurance
Website: Esurance's website has everything you'll need to buy and maintain a policy, plus user-friendly tools like:
Coverage Counselor, which can help you determine what kind of coverage you need.
Fuelcaster, which predicts gas prices so you can time fill-ups when prices are cheaper.
E-star, which locates Esurance's recommended repair facilities. If you choose an E-star shop to fix your vehicle after an accident, Esurance will guarantee repairs for as long as you own the car.
Mobile app: You can file and track a claim, view auto insurance ID cards, see policy details and make payments in the Esurance app, or you can also use it to find nearby repair shops, gas stations and restaurants. Special features include:
Photo claims. Policyholders can submit photos of damage over the app instead of waiting for an appraiser to come in person. The company says some customers receive payment in just one day.
RepairView. You can check in on your car while it's in an Esurance-approved shop during a claim repair. You can view the car's status, see a daily photo of repairs, contact the shop directly and find out when your car will be ready.
Esurance also has mobile apps for:
DriveSense, which monitors your habits behind the wheel. You can earn discounts for safe driving, or use the app for free if you aren't an Esurance customer.
DIY Home Inspection. When you start Esurance homeowners coverage, this app helps you make videos of key areas of your home to earn a discount.
Other types of insurance from Esurance (or its partners in some states) include:
Motorcycles.
All-terrain vehicles.
Snowmobiles.
Scooters.
Segways.
Golf carts.
Renters.
Esurance offers these other types of insurance through its parent company, Allstate, and other affiliates:
Other types of insurance available through Esurance affiliates
Condo insurance
Commercial auto insurance
Umbrella insurance
Insurance for driving in Mexico
Business insurance
Travel trailer insurance
Flood insurance
Pet insurance
RV insurance
Boat/personal watercraft insurance
Classic car insurance
Travel insurance
Life insurance
Health insurance
Recap: Esurance pros and cons
| Pros | Cons |
| --- | --- |
| High customer satisfaction ratings for auto insurance shopping | Low customer satisfaction ratings for auto insurance claims |
| User-friendly website and digital tools | More car and home insurance complaints than expected for a company its size |
| Lots of discounts and coverage options | |
Auto insurance ratings methodology
NerdWallet's auto insurance ratings reward companies for customer-first features and practices. Ratings are based on weighted averages of scores in several categories, including financial strength, consumer complaints and discounts. Our "ease of use" category looks at factors such as website transparency and how easy it is to file a claim. Using our editorial discretion, we also consider customer satisfaction surveys. These ratings are a guide, but we encourage you to shop around and compare several insurance quotes to find the best rate for you. NerdWallet does not receive compensation for any reviews. Read our
editorial guidelines
.
Insurer complaints methodology
NerdWallet examined complaints received by state insurance regulators and reported to the National Association of Insurance Commissioners in 2018-2020. To assess how insurers compare to one another, the NAIC calculates a complaint index each year for each subsidiary, measuring its share of total complaints relative to its size, or share of total premiums in the industry. To evaluate a company's complaint history, NerdWallet calculated a similar index for each insurer, weighted by market shares of each subsidiary, over the three-year period. Ratios are determined separately for auto, home (including renters and condo) and life insurance.