---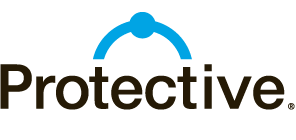 at a glance
NerdWallet ranking: No. 20 life insurance company (out of 23 evaluated).
It ranked about average in a J.D. Power customer satisfaction survey.
The company sells life insurance for children, and term and universal life insurance.
Overview
Protective Life Insurance Co. offers term life and four types of universal life insurance, including a low-priced policy to rival term life insurance. The company also markets a whole life policy for children to parents and grandparents.
» MORE: The best life insurance companies
Learn about each element that goes into our review of Protective Life by clicking below.
NerdWallet rank: 20th
Protective Life ranked 20th out of 23 insurers in NerdWallet's scoring of the largest life insurance companies. The score is a composite based on complaints to state regulators against the company, adjusted for market share, A.M. Best financial strength ratings and J.D. Power customer satisfaction scores.
A.M. Best financial strength rating: A+ (superior)
Protective's financial strength is "superior," according to ratings agency A.M. Best.
It's important to check an insurer's financial strength rating because it indicates the company's ability to pay claims. It may be many years before a life insurer pays out on a policy, so you want to choose a strong, stable company that will be around a long time.

Consumer complaints: Better than the median
Compared with other insurers, Protective Life drew fewer than the median number of complaints to state regulators in 2017. The National Association of Insurance Commissioners calculates a complaint ratio report for insurance companies, based on the number of complaints, adjusted for market share.
Protective Life's score for individual life insurance policies in 2017 was 0.46, under the national median score of 1. A score lower than 1 means fewer complaints; a score higher than 1 means more complaints.
J.D. Power ratings: ABOUT AVERAGE
Protective Life was rated about average for customer satisfaction in the J.D. Power 2017 U.S. Life Insurance Study. Overall the company scored 17th out of 24 insurers evaluated.

| Customer satisfaction category | Protective Life's score |
| --- | --- |
| Overall satisfaction | "About average" |
| Billing and payment | "About average" |
| Price | "About average" |
| Policy offerings | "About average" |
| Interaction | "About average" |
More about Protective Life
Types of life insurance sold
Other products and services


Term life

Survivorship universal life

Universal life

Variable universal life

Life insurance for children

Fixed, indexed, variable and immediate annuities
Protective Life insurance options
Term life: Protective offers 10- to 30-year term life policies with online quotes for coverage of $100,000 to $10 million.
Universal life insurance designed for affordability: The Custom Choice policy is marketed as an alternative to term life insurance, and is priced lower than other permanent policies. You pay a level premium for coverage for a certain period, such as 10 to 30 years. At the end of the period, the price stays the same, but you begin receiving less coverage. The universal policy is designed for people who think their life insurance needs will decrease when they get older but still want some coverage until they die. The policy is not designed to build substantial cash value.
Other types of universal life insurance: Universal life provides permanent coverage but offers the flexibility to raise or lower premiums and coverage to accommodate your changing needs. The accompanying cash-value account grows tax-deferred. Variable universal life lets you tie the growth of the cash value account to underlying stock investments. Survivorship universal life, sometimes called joint survivorship or second-to-die life insurance, covers two people under one policy. It's designed for couples and can be used as an estate planning tool. The policy pays out when the surviving partner dies. The coverage is less expensive than buying two separate policies.
Life insurance for children: Protect My Child is a whole life policy. You can buy $10,000 to $100,000 of coverage on a child 14 days to 17 years old. The coverage doubles at age 18. Until 18, no medical exam is required.