Wealthsimple is a newer name in the U.S. automated investment management space, but it's certainly no rookie. The firm was already established as Canada's largest robo-advisor before it crossed the border in January 2017.
What Wealthsimple offers American investors is robust socially responsible investment offerings, as well as halal investing products, which comply with Islamic law; free tax-loss harvesting, which is ideal for investors with large taxable accounts; clear pricing; stripped-down, beginner-friendly customer experience (earning the "simple" in Wealthsimple's name); and unfettered access to financial planners.
All that goodness comes at a price, though: The firm's score in NerdWallet's robo-advisor ratings took a hit for its advisory fee — 0.4% to 0.5%, depending on account balance — which puts it on the pricier side of the competition. (For more on the competition, check out our top picks for best robo-advisors.) However, for values-based investors in particular, the extra money may be well worth spending.
---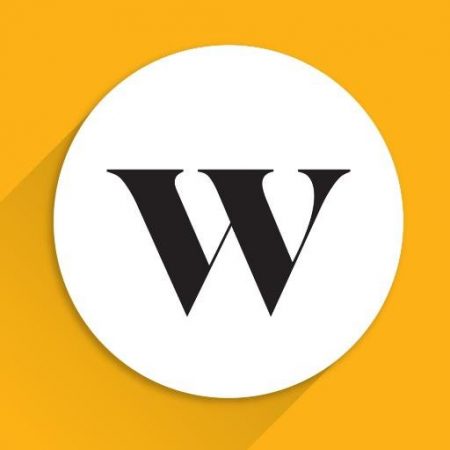 Quick Facts
Management fee: 0.4% - 0.5%
Account minimum: $0
First $10,000 managed free for one year for NerdWallet readers
Wealthsimple is best for:
Socially responsible investors
Those seeking halal choices to fit Islamic law
Beginning investors
Automatic rebalancing
Tax-loss harvesting
Access to financial planners
Wealthsimple at a glance
Category
Rating
Description
Overall



Account minimum
$0 for Wealthsimple Basic; $100,000 for Wealthsimple Black
Advisory fee

0.5% for balances up to $100,000
0.4% on balances above $100,000

Investment expense ratios

0.1% weighted average for regular Wealthsimple portfolios
0.24% to 0.28% weighted average on SRI portfolios

Account fees (annual, transfer, closing)
$0 maintenance or transfer fees. Wealthsimple reimburses all transfer fees charged by an outside institution with a $5,000 minimum transfer.
Portfolio mix
ETFs from 16 asset classes, plus individual stocks for halal portfolio
Accounts supported
Taxable personal/joint accounts, traditional IRA, Roth IRA, SEP IRA, trusts
Tax strategy
Free tax-loss harvesting for all clients
Automatic rebalancing
Free daily rebalancing on all accounts
Customer support options
Live phone support: Monday-Friday 8 a.m.-8 p.m. Eastern time; email 24/7. Customer support calls can be scheduled with a financial planner.
Promotion
First $10,000 managed free for one year for NerdWallet readers (new clients only)
Where Wealthsimple shines
Low account minimum and no extra fees: Wealthsimple has made its value proposition appealing. Before you even sign up the company offers a free portfolio review covering savings, debt and, of course, investments (looking at diversification, fees and exposure to taxes).
The $0 account minimum for the Wealthsimple Basic offering is a low hurdle to get started. That service includes free automated deposits, automatic rebalancing and dividend reinvestment. Wealthsimple charges no fees on transfers, trading and tax-loss harvesting (this is a biggie we'll address below).
Maintaining a $100,000 minimum balance qualifies customers for the Wealthsimple Black service, which offers the same features of the Basic account at a lower management fee (0.4% versus 0.5%) plus a complimentary membership to VIP Priority Pass, which gives customers plus a travel companion unlimited access to more than 1,000 airline lounges in 400 cities around the world. (According to the company, travel is one of the main savings goals cited by its customers.)
In early 2018 the company added a Smart Savings account. The 1.75% interest rate (subject to change) is more than most traditional banks offer. And the unlimited free transfers and no minimum make it a convenient place to stash money you need in the near-ish term or as a parking spot for an emergency fund — just far enough away from everyday spending cash so you're not tempted to spend it. Also new is a roundup feature that puts your spare change to work by rounding up purchases paid for with a linked credit or debit card and automatically depositing the money in your Wealthsimple account.
Socially responsible investment options: One of Wealthsimple's marquee offerings is socially responsible investments. The company says that close to half of its clients have at least one of their accounts in one of the company's three risk-weighted SRI portfolios.
The SRI portfolios draw from six exchange-traded funds that focus on companies involved in enterprises such as clean technology innovation in the developing world, efforts to lower carbon exposure and supporting gender diversity in senior leadership roles. The portfolio may also contain municipal bonds that support local investment and government-issued mortgage-backed securities that promote affordable housing.
Shariah-compliant portfolio: A halal investing portfolio — one that complies with Islamic law — is another standout offering. It contains roughly 50 individual stocks (not ETFs) screened by a third-party committee of Shariah scholars. No companies that profit from gambling, alcohol, firearms, tobacco or other restricted industries or derive significant income from interest on loans are permitted.
The halal investing portfolio risk profile is in line with Wealthsimple's growth portfolio offerings, because it is invested 100% in equities and designed to track the broad market's performance. Customers with a lower risk tolerance are advised to hold a certain percentage of their portfolio in cash since investment in interest-bearing assets (e.g. bonds) is not allowed under Islamic law.
Investment in fractional shares: Like other robo-advisors, at Wealthsimple each customer's portfolio of ETFs — the exact mix of growth, international, fixed income, cash and other asset classes — is based on answers to questions about financial goals, investing experience, financial situation and risk tolerance. But the company has a bonus feature for customers who may be adding small amounts to their account over time: Wealthsimple buys fractional shares of ETFs, which means your entire deposit can be invested in full instead of hanging out in low-interest-bearing cash until there's enough to purchase a full share.
Access to financial planners: Automation is how robo-advisors keep money management fees within the reach of the average investor. But sometimes the human touch is required. In addition to the standard email, chat and phone support at Wealthsimple, its Basic clients get a 15-minute phone call for a walk-through on the basics of financial planning and to ask any questions, including how much to save, which type of account (IRA vs. non-retirement) to choose, and how their investments are taxed. Wealthsimple Black customers receive a more formal financial plan — a document that provides an overall snapshot of their financial situation and addresses top concerns, such as if they'll have enough to retire, which accounts should they withdraw from for income, or how to close any gaps in their plan.
Most robo-advisory services limit the amount and kind of hands-on help they offer customers (e.g., email only or one meeting per year) or offer access to one-on-one advice only to premium account holders who maintain high account balances. Wealthsimple allows all customers the chance to set up a phone call with one of the company's certified financial planners or chartered investment managers.
Free tax-loss harvesting: Tax-loss harvesting is a strategy used to lower an investor's taxes on investment gains or other income by offsetting it with any investment losses. Often it is either a paid add-on service or only available to high net worth clients. Any Wealthsimple customer with a taxable account can have a portfolio analyst review their accounts (including those outside of Wealthsimple) for tax-loss opportunities, though the strategy typically is most valuable to those with larger investment balances and high salaries.
Education focus: You don't have to be a Wealthsimple customer to extract value from its services. Upload the latest statement from any of your current investment accounts and a Wealthsimple analyst will check your investment allocation, account fees and tax efficiency based on your goals and time horizon and call to discuss the findings — for free, with no account signup required.
The human touch and outreach to potential customers is also the idea behind the company's "Lunch and Learn" program, where Wealthsimple will host an in-person session at your company to teach the fundamentals of investing and answer financial planning questions. (Lunch is on them, too. And we're talking actual catered fare, not your standard boxed lunch with a side of chips.)
Where Wealthsimple falls short
Account management fees: Account fees are where both customer and provider fortunes are made and broken. Wealthsimple's 0.5% management fee on account balances that are less than $100,000 and 0.4% on accounts over $100,000 is higher than that charged by all other companies on NerdWallet's best robo-advisors list.
In comparison, Wealthfront and Betterment charge a 0.25% management fee. Even big-name brokers such as Charles Schwab Intelligent Advisory (0.28% management fee), TD Ameritrade Essential Portfolios (0.3%),Vanguard Personal Advisor Services (0.3%) and Fidelity Go (0.35%) undercut Wealthsimple by a large margin.
SRI fund management fees: Management fees (a.k.a. expense ratios) on socially responsible investments (funds and ETFs) are notorious for being higher than average ETF fees. This isn't a Wealthsimple-specific issue — you'll pay these fees anywhere. But do keep in mind that these expense ratios are taken directly out of an investor's returns. Even though Wealthsimple shops around for the lowest-cost SRI options, it's good to know that the weighted average on SRI portfolios ranges from 0.24% to 0.28% versus the average weighted expense ratio of 0.1% for Wealthsimple's non-SRI portfolios.
Lack of personal finance tools: Those seeking a more fleshed-out financial advisory experience — calculators, planning tools, educational material and a money command central — may find Wealthsimple's purposely streamlined website and app sparse compared with other providers. There can be beauty in simplicity: The website, app and entire approach contain just enough information to explain the important concepts of saving and investing and keep customers apprised of what's happening in their accounts. It's ideal for savers who want to set it up and forget about it … but maybe less so if you like to play with what-if retirement planning scenarios.
Is Wealthsimple right for you?
Wealthsimple is a clear winner in the values-based investing category due to its strong SRI and halal portfolio offerings. Other plusses — such as free premium features (tax-loss harvesting, access to certified financial planners), $0 minimum balance requirement (great for those just starting out) — put it in the same class as other robo-advisors who have higher brand name recognition.
The biggest check mark in the "cons" column is Wealthsimple's account management fees of 0.4% to 0.5%. Given the effect management fees can have on long-term investment returns, this is an important consideration, especially for investors with account balances that don't qualify for Wealthsimple's lower advisory fee rate.