Entry-level jobs in finance are popular among recent college graduates, and for good reason. Unemployment for workers in finance and insurance was 2.5% in April 2015 — less than half the overall U.S. unemployment rate of 5.4%, according to the Bureau of Labor Statistics. Annual pay in finance jobs has steadily climbed, too, from a national industry average of $77,981 in 2005 to $84,555 in 2009, according to the U.S. Census Bureau.
Your first job in finance might be as a financial analyst, an investment banker, an accountant, an auditor or a personal financial advisor. You'll be in good company as a recent grad in one of these positions, which also means they're competitive. The largest share of finance employees is between 25 and 34 years old. (Across all industries, the largest share of employees is 45 to 54.) Blow away the competition with these expert tips on how to get an entry-level finance job.
Unemployment for workers in finance and insurance was 2.5% in April 2015 — less than half the overall U.S. unemployment rate of 5.4%.
Get networking
"Networking is the single most important thing you can do to get that entry-level job," says Lynne A. Sarikas, director of the MBA Career Center at Northeastern University's D'Amore-McKim School of Business in Boston.
Strategically reach out to fellow alumni who work at companies you're interested in and set up a time to meet, she says. You'll get an inside look at what it's like to work at places like Bank of America or Deloitte and what skills and experiences employers value. Your best bet is to connect with alumni on LinkedIn and offer to take them to coffee, or to strike up a conversation with finance employees at college networking events.
When you apply for a position at that company later on, you'll know someone who can put in a good word for you. Here's how to do it: Apply for the position you want online, as any other applicant would, then follow up with your contact and ask if he or she can also forward along your resume and cover letter with a note to the hiring manager.
"Your chances are significantly higher because somebody is actually going to take the time to read it," Sarikas says. Make sure to thank your contact for his or her help, and stay gracious and professional in all your communications with them.
Consider looking beyond your school and getting in touch with family friends or former neighbors who work in finance, she adds. Once these new connections know you're on the job market, they might keep you in mind next time a colleague mentions he or she has a position open.
"People need to know you're looking and what you're looking for," Sarikas says. "Because otherwise they don't know that they can help you."
Look at recruitment and internship programs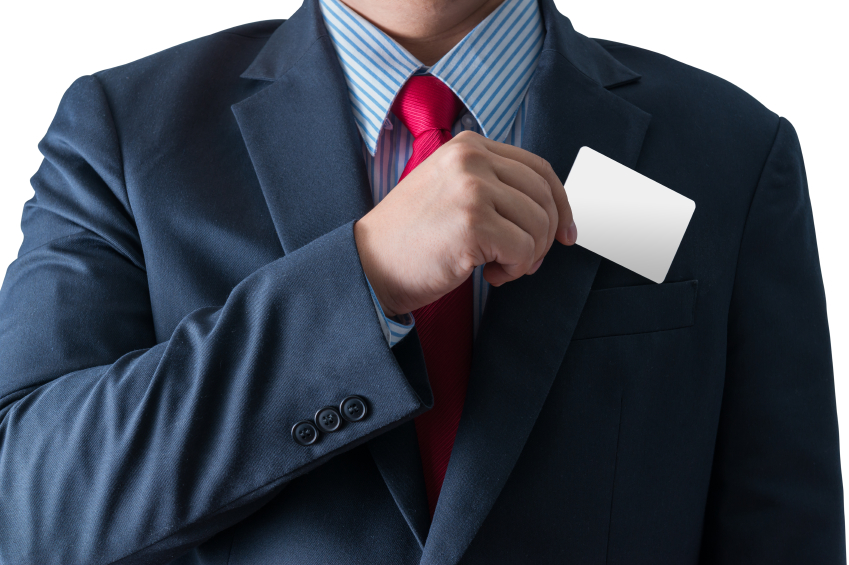 Many companies, such as Wells Fargo and Prudential, offer internship and placement programs for college students that will help you get a foot in the door once you graduate. Look into internship options in your freshman or sophomore year so you're prepared to intern at the end of your junior year, which can often lead to an entry-level job.
Several large firms also offer recruitment programs for groups traditionally underrepresented in the finance industry, says Michaeline Shuman, director of the career development center at Susquehanna University in Selinsgrove, Pennsylvania. Goldman Sachs, for instance, holds recruitment workshops and camps for women; black, Hispanic and Native American students; and LGBT students. Talk to finance professors and alumni of these programs to learn whether they might be a good fit for you.
Develop global skills
"Almost any field that you go into connected to the world of business and finance now has a global component," Shuman says. Show your dream company you're prepared to work with international clients and teammates by studying abroad, taking language classes and working on cross-cultural teams in classes or student organizations.
In the past few years, Shuman says she has seen a marked increase in the number of finance job descriptions that require language skills. Spanish and Mandarin are particularly sought-after, she says.
Look at less prominent entry-level finance jobs
Investment banking is often the first position that comes to mind for those new to the finance world, but there are a lot of other options out there. Especially at the entry level, look for positions that include hands-on experience as opposed to only research or back-office functions, Sarikas says.
"Finance students tend to lean pretty heavily on the investment side, and there are some amazing opportunities out there in corporate finance," she says. These roles include budgeting, planning and forecasting sales volumes for major companies, she explains, not just accounting, as many students assume.
Small and midsize companies may give recent grads more responsibility than a larger company would.
Small and midsize companies may give recent grads more responsibility than a larger company would, as well. They'll expose you to different areas of finance since you'll be more involved in the day-to-day processes of the company, Sarikas says, and you might get to know the leadership better, too.
Whichever route you choose, remember that finance is a big industry that will let you move around, Shuman says. You'll have the flexibility to try something new if your first job isn't your dream job.
"The average entry-level hire leaves within two to three years," she says. "It's your first destination, not your last destination."
Brianna McGurran is a staff writer covering education and life after college for NerdWallet. Follow her on Twitter.
---
Photo via iStock.