San Diego-based Guild Mortgage grew its business one neighborhood at a time, originally offering loans for homes built by the American Housing Guild. Founded in 1960, through its earliest years Guild decided to become especially proficient in government-backed loans for first-time home buyers.
That competency has served it well. With years of expansion beyond the West Coast, the company now serves much of the nation, and it funded over $16 billion in mortgages in 2016.
Here's what it's like to get a home loan from Guild Mortgage.
---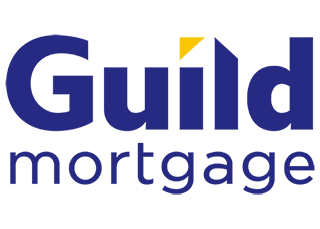 AT A GLANCE
Based in California, with growth springing from the Western states
The typical customer has a 715 FICO score and a $230,000 average loan
Helps eligible borrowers find state housing finance assistance programs
Compare Guild Mortgage with other lenders.
Guild is growing from its Western roots
Guild Mortgage is licensed in 47 states, with 250 local offices in about 25 of those states.
With roots in California, Guild Mortgage has a higher profile in the Western states, including Colorado and Idaho, and has a "growing presence" in Utah, says Terry Schmidt, chief financial officer. Schmidt also says the lender is active in the South, particularly in Texas, Georgia, South Carolina, North Carolina and Alabama, and has plans for further expansion in the central U.S., as well as on the East Coast.
>> MORE: Calculate your monthly mortgage payment
Guild Mortgage loans
Guild Mortgage has a broad selection of mortgage loans, including purchase, refinance and home equity products.
But Schmidt is frank about the lender's lack of competitiveness regarding one product: jumbo mortgages, or home loans generally over $484,350. "Typically, on the jumbo side, it's a little bit harder for us to compete with the banks that have wealth management [divisions]," she says.
"We specialize in first-time home buyer and state housing agencies, which a lot of mortgage companies don't do," she says.
According to the National Council of State Housing Agencies, every state in the U.S. has chartered housing finance agencies and organizations to help prospective home buyers find down payment assistance, tax credits, bond programs and other initiatives that support affordable housing.
"The bond programs are all a little unique to each state housing agency, and they can also be unique in a local municipality. They're a lot more of a hand-holding, manual process with the consumer, and we feel like that's kind of our specialty — to have a personal touch with consumers," Schmidt says.
These loan programs don't offer as much profit for a lender as conventional loans, especially considering the time and effort needed to navigate the process, "so a lot of mortgage companies just don't do them," she says.
Federal Housing Administration, Veterans Affairs and U.S. Department of Agriculture loans are another focus for Guild Mortgage. "We've done government loans for 50-plus years," Schmidt says. "About 40% of our business is FHA [and] VA, and probably about 5% is USDA."
The Guild Mortgage loan process
Guild Mortgage services, or collects, all of the loans it originates. That helps to maintain long-term relationships with borrowers. Refinances often are generated from relationships with existing customers, while most purchase loans are through referrals from real estate agents, Schmidt says.
Minimum credit scores vary by product, but Guild does consider alternative credit data such as utility bills and rental payment histories, "especially with FHA, VA and state bond programs," Schmidt says.
The company charges an average lender fee of $1,200, closes loans in about 30 days and will lend up to $2.5 million.
Guild's MyMortgage platform offers a paperless loan application, along with document upload and retrieval of income and asset information. Loan application tracking is "interactively shared" with the consumer. The aim is to offer a digital mortgage process combined with personal service, Guild says.
"Everybody, they're going to go online, they're going to look, but when it comes down to really making a decision, they want a live person that they trust and feel comfortable with," Schmidt says.
What Guild Mortgage does best
Specializes in funding first-time home buyers
Is a strong government loan lender, with 40% of its business coming from FHA and VA loans
Focuses on "a personal touch"
Where Guild Mortgage falls short
With a concentration of offices in the West and South, Guild has little penetration in the Northeast and Midwest
Last year, nearly a dozen major lenders settled lawsuits filed by the Justice Department alleging noncompliance with FHA loan underwriting standards. Two lenders — Quicken Loans and Guild Mortgage — opted to fight back rather than settle.
"The government's action is unwarranted and without merit," Mary Ann McGarry, Guild Mortgage's president and CEO, said in a statement when the suit was filed in May 2016. "Guild has a proud record of making FHA loans since 1961, and we welcome the opportunity to set the record straight and correct the numerous misstatements in the government's complaint."
More from NerdWallet
NerdWallet's star ratings for mortgage lenders are awarded based on our evaluation of the products and services that lenders offer to consumers who are actively shopping for the best mortgage. The six key areas we evaluated include the loan types and loan products offered, online capabilities, online mortgage rate information, customer service and the number of complaints filed with the Consumer Financial Protection Bureau as a percentage of loans issued. We also awarded lenders up to one bonus star for a unique program or borrower focus that set them apart from other lenders. To ensure consistency, our ratings are reviewed by multiple people on the NerdWallet Mortgages team.