Tri Nguyen, founder and CEO of Network Capital Funding, started the lending company in 2002. And this small, nonbank mortgage lender was resilient enough to make it through the financial crisis and housing crash.
But even with a head start — and with so many newcomers in the mortgage lending space — Network Capital is still a small financial fish in a giant loan production pond. Nguyen estimates the company will fund somewhere around $1.5 billion in mortgages in 2016. The biggest online player, Quicken Loans, closed $79 billion in mortgage loans in 2015, according to MortgageDaily.com.
However, in Nguyen's mind, smaller may be better. Here's how Network Capital Funding takes on the mortgage loan competition.
---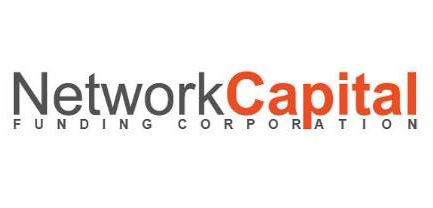 AT A GLANCE
States served: AL, AR, AZ, CA, CO, DE, DC, FL, IL, IN, IA, KS, KY, LA, MD, MN, NJ, NM, NY, NC, OH, OK, OR, PA, TN, TX, VA, WA, WI.
Minimum credit score is 600.
Network Capital's average customer's score is 729.
Compare Network Capital with other lenders.
Aiming for the 'Big 3'
Originally built on direct-mail advertising, the Irvine, California-based home loan lender moved to the airwaves in 2009, sponsoring the Mortgage Radio Show. It's a program that continues today, airing on a dozen stations across the country.
It's less a typical radio talk show and more a hard-sell infomercial, with an 800 number hawked every moment or two, urging listeners to "Call in and lock in your rate."
Nguyen says the radio marketing gives his company an edge in a battle for customers against the competition he classifies as "The Big Three": LoanDepot, Guaranteed Rate and, of course, Quicken Loans / Rocket Mortgage.
Network Capital Funding mortgage loan products
Network Capital offers a broad selection of home loans, including purchase, refinance and jumbo mortgages. The lender also takes on all government-backed loans such as FHA, VA and USDA mortgages.
What's missing? Second mortgages, including home equity loans and home equity lines of credit.
Nguyen says that the company will make home loans up to $3 million and that the average customer has a FICO score of 729, a 72% loan-to-value and a 39% debt-to-income ratio. However, some of its loan programs will allow a minimum credit score of 600, while others stretch the DTI to 55%.
» MORE: Calculate your monthly mortgage payment
Network Capital: No fees and 'faster'
Lender fees are not an issue at Network Capital.
"The only fees that you have to pay are the third-party fees," Nguyen tells NerdWallet. Like other lenders without visible fees, that means Network Capital builds its profit into the offered interest rate. Nguyen says those rates remain competitive.
Borrowers can choose to roll the third-party fees into their loan in exchange for a higher interest rate, or buy discount points for a lower rate.
Network Capital also says it can close loans in as few as 15 business days. Nguyen says that's possible because many of its processes are streamlined by automation — and because Network Capital handles less loan volume than its bigger competitors.
The Network Capital mortgage loan process
Even though it's in the online lending space, Network Capital is not built for the do-it-yourselfer.
"There's a level of service that gets lost when you're trying to have a customer input all of their own information, as opposed to having a mortgage banker and a processor walk them through everything that they need to do," says Sonja Jackson, Network Capital's consumer relations manager.
This personal assistance, even to the point of helping customers gather documentation, distinguishes Network Capital, she says.
"We found that everybody wants to talk to somebody at some point in the process," Nguyen adds.
Pushing the orange Get Started button on NetworkCapital.net takes you through 19 initial questions to gather basic information. At that point, and before a credit score is pulled, a mortgage banker contacts the applicant and he or she guides the process from there.
A mobile app is in development; in the meantime, services such as online document exchange and e-sign are available.
"We can electronically gather most pay stubs, W-2s, bank statements and tax returns with just a couple of clicks," Nguyen says. An online pre-qualification tool is set for a 2017 rollout.
What Network Capital does best
No lender fees.
Online convenience but with a mortgage banker's assistance factored into the process.
Where Network Capital falls short
Doesn't offer home equity loans or lines of credit.
No online pre-qualification tool.
Not really for do-it-yourselfers.
Not available in all states.
Network Capital Funding is another mortgage lender working to be a contender. It has high ambitions and has been around long enough to work out some of the kinks. But while Nguyen has aggressive plans to grow the company, he acknowledges that the company is not looking to serve all 50 states.
Perhaps that means Network Capital is aiming to be just a little bit bigger small fish in that mortgage loan pond.
More from NerdWallet
Get Preapproved for Your Mortgage
Compare mortgage rates
How much home can you afford?
Hal Bundrick is a staff writer at NerdWallet, a personal finance website. Email: hal@nerdwallet.com. Twitter: @halmbundrick
NerdWallet's star ratings for mortgage lenders are awarded based on our evaluation of the products and services that lenders offer to consumers who are actively shopping for the best mortgage. The six key areas we evaluated include the loan types and loan products offered, online capabilities, online mortgage rate information, customer service and the number of complaints filed with the Consumer Financial Protection Bureau as a percentage of loans issued. We also awarded lenders up to one bonus star for a unique program or borrower focus that set them apart from other lenders. To ensure consistency, our ratings are reviewed by multiple people on the NerdWallet Mortgages team.