Gwinnett County, Georgia, is part of the metropolitan Atlanta area and home to nearly 880,000 residents, many of whom own local small businesses.  NerdWallet recently spoke with Nick Masino of the Gwinnett Chamber of Commerce in Duluth, Georgia, about the outlook for small businesses in the county.
As the chamber's senior vice president of economic development, Masino has helped build and lead a community-focused initiative called Partnership Gwinnett, which has brought thousands of jobs and nearly a billion dollars in investment to the county, according to the chamber. Here's what he had to say:
NerdWallet: How common are small businesses in the county?
They make up about 85% of the companies in Gwinnett County. Small businesses are the lifeblood of our community and integral to our economy.  If each small business in our community hired just one person, it would top the recruiting efforts of a Fortune 500 company.
---
You might also like:
How do local chambers help small businesses?
Many chambers have workshops on how to get funding, host opportunities to connect with customers and have awards programs that provide publicity for businesses.  Chambers can also put you in touch with professionals who'll help you evaluate your startup idea to see if there's a market for it.  They usually have resources to help you learn what you need to do to establish a business in your community, and they can help you network with other entrepreneurs.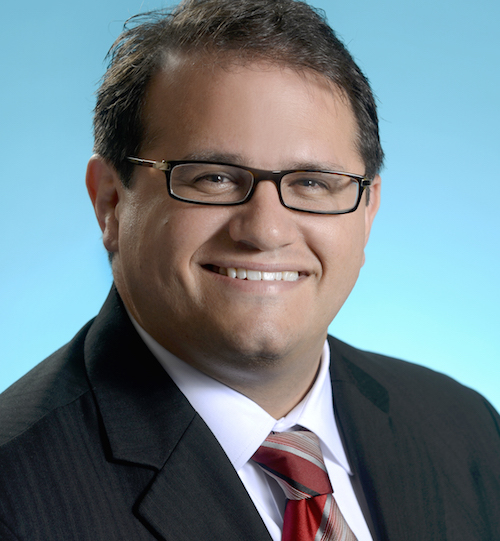 If you don't have experience pitching your company to an investor, or explaining why your business should receive a bank loan, you could find help at your local chamber.  Some have programs where entrepreneurs can practice presenting their ideas to a group of executives, who then provide feedback.
What specifically does the Gwinnett Chamber offer?
Gwinnett County actually has a director of entrepreneurship who helps promote small business in the county.  Through this office, the chamber publishes an entrepreneur resource guide, which describes the steps an entrepreneur in Gwinnett can take to go from having a great idea to creating a business.
We also have an annual Amazing Entrepreneur Contest, which awards a $10,000 cash prize for the best startup idea.  (Existing businesses started no earlier than three years ago can enter a separate established-business category.)  In addition, the Gwinnett Chamber has a roadshow that travels to every corner of the county to celebrate small businesses and let owners know about the resources and programs we have available.
Probably most important of all, we offer several opportunities for small-business owners to network and meet with people from organizations that can help them get funding, including banks, angel investors and loan organizations.  I've been seeing more lending activity recently, from SBA loans to traditional non-SBA loans. We're even seeing more mezzanine funders, which are helping to close real estate deals.  In addition, we have a lot of angel investors.  I think things are as good as they've ever been in Gwinnett County to get funding.
How do small businesses get approved for funding?
The building blocks of any successful small business involve having a business plan that clearly shows a return on investment. For a bank loan, you should show a budget that forecasts revenue, expenses and profit for at least three, four or five years down the road.  Show that you've done your research and have a pretty good idea of what the next five years will look like for your company.
You also have to able to describe what your company will do.  Few people are willing to lend or invest money in a business idea unless they can understand the company concept.  You may not be able to explain every little detail about your business, but a loan officer or investor should be confident that they generally understand the purpose of your startup and how it meets its customers' needs.  You have to be able to say, "This is what I want to accomplish, and this is what I know to be true in this market."
Sometimes, I see people focus way too much on the company concepts, but not their ROI [return on investment]. Or they do the opposite, focusing way too much on the ROI, but they can't explain what their business does.  A company that gets funding can do both successfully.
You also have to be concise.  Be able to clearly explain what your company does and how it will make a profit, preferably within five minutes.  That may be all the time you have to present a PowerPoint deck or give a speech to lenders.  If you can't quickly tell someone what your company does and how it will make money, then you're at a disadvantage.
Presentations? Speeches? This seems intense.
It's not like the shows you see on TV where there's pressure to make an immediate decision. In real life, it's much more professional.  You can follow a process.  You'll have time to describe your company, hear from the lender or investor and eventually agree on terms.  It may even be easier than in the past, because business plans don't need to be as detailed as they used to be.
I'd say that five to 10 years ago, more research was expected in your business plan.  But today, people understand that the business environment can change quickly, especially with influences from social media and the Internet.  In most cases, you're OK with a solid outline, ROI and budget that matches.  But you do have to make sure your business idea is a good one. You have to ask yourself if there are customers for your business.
What other advice do you have for entrepreneurs?
Use your network, and use your resources like the Chamber of Commerce.  We can help you reach out to people and find clients.  Also, get in touch with potential customers.  We see many entrepreneurs who are passionate about their product or service, but they haven't taken the time to see if there is a market for it.  You need to be in touch with your customers and make sure you are focusing on their needs.
Finally, don't open a small business because you only want to work 40 hours a week. When you open a company, you become the CEO, CFO and administrative assistant.  It should be something you enjoy doing, because with a new business, you work 70 hours a week, not 40.
For more information about how to start and run a business, visit NerdWallet's Small Business Guide. For free, personalized answers to questions about starting and financing your business, visit the Small Business section of NerdWallet's Ask an Advisor page. 
---
Image of Georgia State Capitol dome via iStock. Image of Nick Masino via Gwinnett County, Georgia, Chamber of Commerce.