Can You Buy Gift Cards With a Credit Card?
In most cases, yes you can, and it's often a helpful strategy for earning rewards. But it's not always possible or advisable because of the costs or consequences.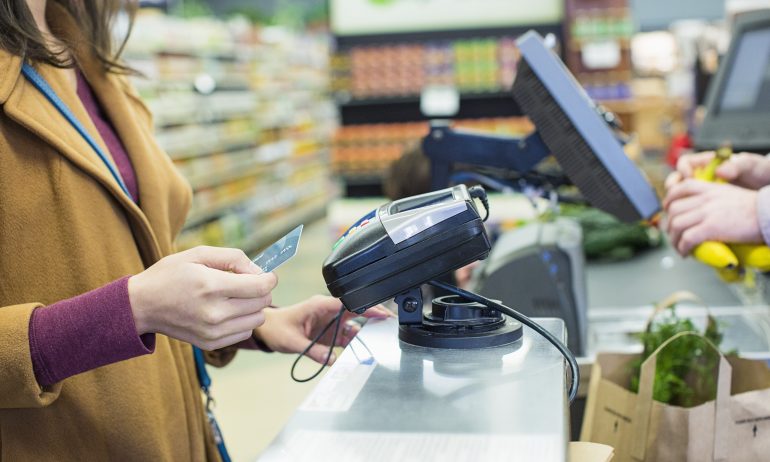 Many or all of the products featured here are from our partners who compensate us. This influences which products we write about and where and how the product appears on a page. However, this does not influence our evaluations. Our opinions are our own. Here is a list of our partners and here's how we make money.
Buying gift cards with a credit card is possible and often quite convenient and beneficial. It can be an easy way to maximize your rewards — but you'll want to play your cards right.
That's because there are some potential restrictions, drawbacks or costs you could encounter, depending on your credit card issuer, the gift card amount, the place of purchase and your own spending habits.
Here's what to know about buying gift cards with credit cards.
Ready for a new credit card?
Create a NerdWallet account for insight on your credit score and personalized recommendations for the right card for you.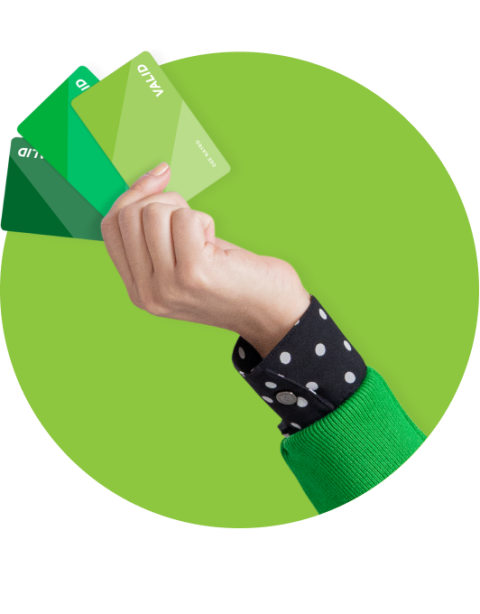 Buying a gift card with a credit card can 'lock in' rewards or discounts
Buying gift cards with a credit card isn't much different from ordering something online or buying items at your local supermarket. In fact, you won't have trouble finding gift cards for sale in both those places, not to mention online and in store at merchants big and small — from Target and Walmart to the corner gas station, and even on websites specializing in gift card resales.
And in many cases, using a rewards card for these kinds of purchases can make a lot of sense. You'll earn cash back or points on the purchase of the gift card itself, and you can then turn around and use that gift card at a different merchant.
This can be a particularly useful strategy for credit cards that feature bonus categories. For example, the Discover it® Cash Back offers 5% cash back in rotating quarterly categories on up to $1,500 in purchases each quarter (activation is required; 1% back on all other purchases). Historically, those 5% bonus categories have included things like gas stations and grocery stores.
But what if you drive an electric vehicle, or aren't much of a home cook? Gas stations and grocery stores might not be big line items in your budget for any particular quarter — but you could still use your credit card in those places to buy gift cards for merchants that you do visit often. Maybe use your credit card at Kroger to pick up a gift card to your favorite restaurant instead.
Or let's say you have the Target REDcard™ Credit Card, which offers a 5% discount on all eligible Target purchases — including many gift cards to other retailers. While you're in the checkout line at Target, you could buy a Disney gift card or two using your Target credit card, thereby locking in 5% off your family vacation to the popular theme park.
But it's not always possible, or advisable
Processing credit card transactions comes at a cost for businesses, so some smaller merchants may take only cash or debit card payments to begin with. Others may not accept cards that run on certain payment networks, like American Express. That could limit your options for buying gift cards, depending on what kind of plastic is in your wallet.
And regardless of the payment method, there may also be limits on the number of gift cards you can purchase at one time. Walgreens, for instance, will cancel an order of certain kinds of gift cards if the combined amount is over $750 for a pickup order.
Similarly, credit cards themselves may have their own rules. For instance, yes, you can use the Target REDcard™ Credit Card to buy gift cards to Target itself — but Target gift card purchases are not eligible for the 5% discount that the Target credit card normally offers.
And in general, credit card issuers tend to frown on so-called manufactured spending. Buying a gift card or two — maybe even a handful — with your credit card might not raise red flags. But buying several hundred dollars worth of them in an attempt to hit the spending threshold for a credit card sign-up bonus? That could be a big problem.
In fact, many credit card issuers specifically forbid it in their fine print. Violating that rule could lead your issuer to claw back rewards or, worst-case scenario, shutter your account entirely and bar you from applying for its credit cards again.
It's also worth noting that some gift cards may expire, although the Credit Card Act of 2009 generally requires that they last for at least five years from the date of activation. Still, make sure your gift cards don't get lost in your junk drawer.
A note about gift cards that function like prepaid debit cards
Not all gift cards are created equal.
Most of them are usable with one specific retailer until the funds on the card are exhausted. But others — from payment networks like Visa, Mastercard or American Express — can be used anywhere that accepts cards from those networks. They might even be reloadable.
But a few words of caution about using a credit card to buy these kinds of products.
First, expect to pay a purchase fee on top of the card's face value if you buy Visa, Mastercard or American Express gift cards. The purchase fee applies whether you buy them in a store or online, and it tends to increase with the gift amount. Buying a $50 Mastercard gift card from the Mastercard website will cost you an extra $2.95. The purchase fee is $5.95 for a $500 gift card.
This type of gift card allows the recipient to buy almost anything, but as the giver, you could avoid paying the purchase fee by just giving cash instead.
And as with traditional gift cards, there may be restrictions on such purchases, from either the seller or your credit card company. At Target, for instance, the limit is five Visa, Mastercard or American Express gift cards per person in one day.
And again, attempting to manufacture credit card spending by snapping up these kinds of products could land you in hot water with your card issuer.
Should you buy gift cards with a credit card?
The short answer is yes, if it makes sense for you and your purchase habits, and if you can do so within the rules of your credit card issuer and the merchant selling the gift card.
You should feel comfortable using your credit card to buy a couple of gift cards to, say, Lowe's or Sephora or Domino's — but less so if you're trying to purchase multiple Visa gift cards in $700 denominations on the same shopping trip.
A good rule of thumb? If you're trying to stock up on gift cards, aim to spread out those purchases over a period of time and across multiple transactions.
Find the right credit card for you.
Whether you want to pay less interest or earn more rewards, the right card's out there. Just answer a few questions and we'll narrow the search for you.
Get Started
Get more smart money moves – straight to your inbox
Sign up and we'll send you Nerdy articles about the money topics that matter most to you along with other ways to help you get more from your money.