What Should You Do If You Can't Make Your Credit Card Payments?
If you can't pull together enough money for the minimum, reach out to your card issuer to discuss your options.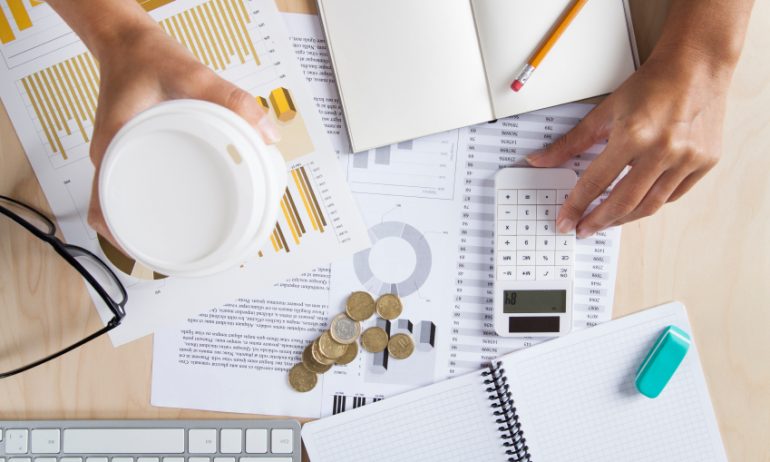 Many or all of the products featured here are from our partners who compensate us. This influences which products we write about and where and how the product appears on a page. However, this does not influence our evaluations. Our opinions are our own. Here is a list of our partners and here's how we make money.
To keep your credit card account open and in good standing, you must pay at least the minimum payment amount indicated on your bill by the due date. Failing to do so can result in late fees, potential damage to your credit score and even having your account closed and turned over to collections. In other words, if you don't have the cash to cover your credit card bill, the solution is not to simply skip your payment and hope for the best. Try these steps.
Although it's usually best to pay more than the minimum amount due — since that's the only real way to make progress toward getting out of credit card debt — it's not always a realistic option. When money is tight, just focus on scraping together enough to make the minimum.
Get creative if you can. Try selling unwanted items from around your home, babysitting your neighbor's kids, or returning recent purchases to come up with extra money. You might be surprised how much money you can come up with when you really need to!
Trying to get approved for a card?
Create a NerdWallet account for insight on your credit score and personalized recommendations for the right card for you.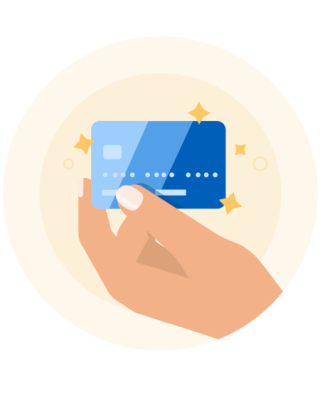 2. Ask your issuer for help
If you've tried finding extra money but are still short, call your credit card company and explain your situation. As stressful as the situation is, remember that you're not the first person to get into a bind. Your issuer might have options you're not aware of. For example, many credit card companies are willing to extend your due date or allow you to make modified payments. If there's a particular reason that you can't pay this month — for example, you've lost your job or are facing a serious medical crisis — be honest about this, too.
If you need more than a one-time accommodation, consider asking if the issuer has a hardship program. A hardship program is a payment plan that may temporarily lower your interest rate or waive fees when a difficult circumstance hinders your ability to pay. Be aware, though, that entering a hardship program could result in your account being frozen or your credit limit reduced. Still, it's better than having your credit trashed by defaulting on the debt.
If you have some money to spare but not enough to cover the minimum, offer to make a reduced payment. This might be enough to avoid getting your missed payment reported to the credit bureaus.
Another tip, assuming you've been a good customer so far, is to point out that you've never made a late payment in the past and have always paid at least the minimum. These factors might make it easier for the credit card company to show you some leniency.
If you can't make your payments, banks will usually prefer to work something out with you than bring in the debt collectors. If a bank sells your debts to a collection agency, it only gets pennies on the dollar. It would prefer to recoup more than that by arranging a payment plan with you directly.
4. Hold up your end of the deal
Once you've worked something out with your credit card company, make it your first priority to pay the bill as soon as you have the cash. Most credit card companies don't report late payments to the credit bureaus until you're 30 days past the due date, so you may be able to avoid a ding to your credit score if you pay as fast as you can.
5. Make a plan to prevent a repeat
Just about anyone can end up in a cash crunch through circumstances beyond their control. But if you're chronically scrambling to pay your credit card bills, it's time to take a look at your money habits and make some adjustments. Missing multiple credit card payments is a recipe for disaster when it comes to your credit score, so keep these tips in mind to keep your finances in order in the future:
Track your spending carefully and make sure you don't charge more than you can afford to pay off in one month.

Make a budget so that you know where your money is going.

Set an alert on your phone or calendar to remind you of your bill's due date.

If you're not earning enough to keep up with your bills, get a second job or ask for a raise at your first job.

Reduce other monthly expenses so that paying your essential bills is easier.
Find the right credit card for you.
Whether you want to pay less interest or earn more rewards, the right card's out there. Just answer a few questions and we'll narrow the search for you.
Get Started
Get more smart money moves – straight to your inbox
Sign up and we'll send you Nerdy articles about the money topics that matter most to you along with other ways to help you get more from your money.