Southwest Premier vs. Capital One Venture: The Venture is Victorious
Here's why even frequent Southwest flyers may come out ahead with the Capital One Venture Rewards Credit Card.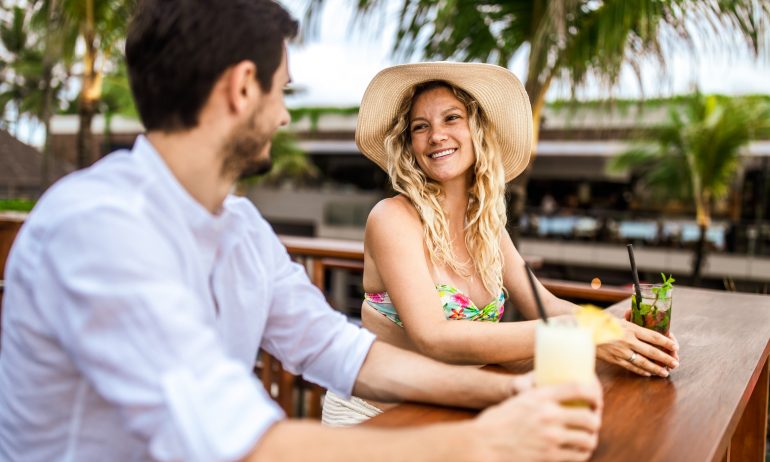 Many or all of the products featured here are from our partners who compensate us. This may influence which products we write about and where and how the product appears on a page. However, this does not influence our evaluations. Our opinions are our own. Here is a list of our partners and here's how we make money.
For devoted fans of Southwest Airlines, here's a hard truth: Even one of the airline's most popular co-branded credit cards, the , might not be the best card for you.
In fact, frequent Southwest flyers may be able to earn more rewards with the no-nonsense than with Southwest's own card. The Venture card outpaces the Southwest co-branded card with its high ongoing rewards on every purchase and its flexible redemption options.
True, if you have your heart set on , the Venture card can't help you. Only co-branded Southwest cards like the earn rewards that will help you qualify for that status. But for most everyday spending scenarios, the comes out on top.
Both cards feature comparable annual fees and rich sign-up bonuses. While the bonus for the generally remains consistent, the bonus for the tends to fluctuate frequently.
But the cards differ in terms of ongoing rewards rates and perks.
Here's how they stack up:
Two things give the a competitive advantage for most travelers.
The earns 2 miles per $1 spent on everything you buy. You won't have to juggle multiple cards to max out your earnings in certain spending categories, since you'll earn the same amount no matter what you're buying. Miles are worth 1 cent each when redeemed for travel in either of the following ways:
You can also choose to transfer miles to more than ten travel programs, though the per-mile value will vary depending on the partner. (Redemption for cash back is possible, but miles are worth only half-a-cent each that way.)
Plus, the offers a credit of up to $100 once every four years. If you keep the card long-term, that could essentially add $25 of potential value each year every four years.
The , on the other hand, earns only 1X points on most everyday expenses, giving the Venture a big earnings advantage.
The Southwest card offers an anniversary bonus every year that essentially defrays much of its annual fee. NerdWallet values Southwest Rapid Rewards points at , so the card's 6,000 anniversary points represent a value of about $84 annually.
But over the long term, when you evaluate it as an everyday-use card, that's not enough in this comparison to make up for its lower ongoing rewards rate on most purchases.
The has a broad definition of : flights, sure, but also hotels, cruises, a cross-country train ride or a weekend at a beachfront timeshare.
And if you do redeem for airfare, there are no seat restrictions and no worries about award availability on certain dates. You can book whatever you want, in the way you want.
But your options are much more limited with the . While the airline's flight routes do cover much of the U.S. and there are options in the Caribbean, Mexico and Central America, you're out of luck if you want to fly to, say, Europe. And if you're not in the market for flights, hotel stays or car rentals, you're mostly left with Southwest's selection of overpriced gift cards.
If you're determined to get a Southwest Companion Pass, definitely consider the . This pass allows someone to fly with you for free (minus taxes and fees) for the rest of the year in which you earn the pass, plus the next calendar year. You need 125,000 points or 100 qualifying one-way flights in a calendar year to get the pass. The sign-up bonus on the provides a good start toward the points goal.
For a couple who travels regularly, a Companion Pass can essentially get you 50% off airfare for more than a year and it makes you very popular with at least one person.
This card also grants you 1,500 tier-qualifying points for every $10,000 spent on the card each calendar year, up to 15,000 annually. Tier-qualifying points help you reach A-List or A-List Preferred status faster, which means things like priority check-in, points bonuses and more.
You'll get none of these airline-specific perks with the .
In addition to the , Southwest : the and the . (There are two business card offerings as well.)
For a higher annual fee of , the comes with a few extra perks. You'll get an anniversary bonus of 7,500 points, a $75 annual Southwest credit, up to four upgraded boardings per year (when available) and 20% back on in-flight drinks and Wi-Fi. These are quite valuable perks for someone who flies Southwest frequently despite that annual fee.
But no matter which personal Southwest card you choose, you'll still earn only 2 points per $1 on Southwest and Rapid Rewards hotel and car rental partner purchases, and 1 point per $1 on everything else. (The one exception to this rewards structure among Southwest products is the , which earns 3 points per $1 on Southwest and partner purchases; 2 points per $1 on social media and search engine advertising, internet, cable and phone services; and 1 point per $1 on other purchases.)
Matching up a co-branded airline credit card with general travel cards often feels a little like comparing apples and Apple Jacks. Often, there's not a real winner in a faceoff like this — the cards just appeal to different people. If you like the airline, you would go with the airline card. Otherwise, you would choose one of the general travel cards.
But this time, we're calling it: The offers better long-term value. That makes it the most practical travel card of the two, even for many ardent Southwest fans. For travelers looking for versatility and value, it's an excellent pick.
Information about the  has been collected by NerdWallet and has not been provided or reviewed by the issuer of this card.