5 Times Your Credit Card Issuer Can Raise Your Interest Rate
Credit card issuers can't arbitrarily hike up your interest, but your rate can still go up.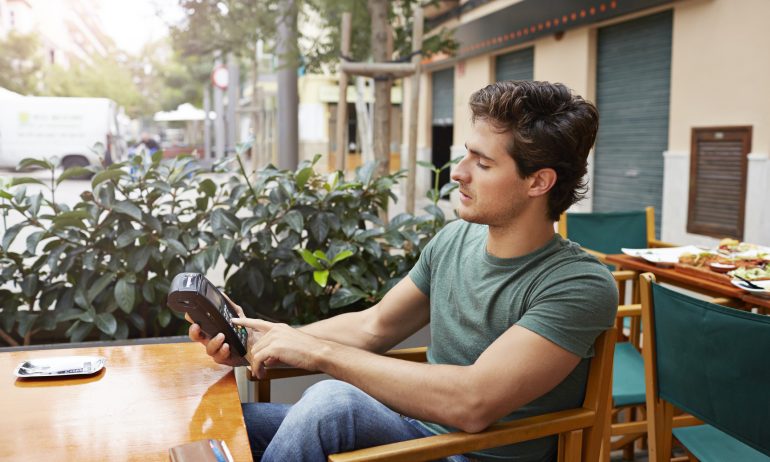 Many or all of the products featured here are from our partners who compensate us. This influences which products we write about and where and how the product appears on a page. However, this does not influence our evaluations. Our opinions are our own. Here is a list of our partners and here's how we make money.
Credit card issuers are beholden to stricter standards — and consumers have more rights and protections — than ever before. While there are specific conditions that must be met in order to raise your credit card's APR (no arbitrary increases without notice allowed), it doesn't mean your rate can never go up.
Here are 5 times your credit card issuer can raise your rate:
1. You have promotional rate that's ending
If you took advantage of a 0% APR offer to transfer debt or finance a big purchase, you probably saved a bundle during the interest-free period. But a 0% or other promotional rate doesn't last forever. Promotional rates typically last six to 12 months. After that, your issuer is free to raise your rate. Your new rate will depend on multiple factors, but your credit score will be a big one.
The Card Act specifies that issuers must give you at least 45 days' notice before making a major change to the terms of your account — but an expiring promotion is exempt from this rule. It will be up to you to keep track of when your 0% period is up, so make it a priority to pay off your balance before interest kicks in.
Several years ago, the Credit Card Act of 2009 limited credit card fees and made statements more transparent. It also sharply reduced the marketing of credit cards to young people.
2. You're 60 days late on your payments
Paying a credit card bill late is never a good move. It will usually trigger a late fee, and if you're 30 days late, it could damage your credit score. Things get even worse when you're 60 or more days late. At that point, your issuer will be able to impose a penalty APR, which could be as high as 29.99%.
In most cases, the Card Act prevents credit card companies from raising the interest rate on an existing balance. In other words, if your rate goes up, the new rate will apply only to new charges going forward. But if you get hit with a penalty APR, your issuer is permitted to apply it to outstanding balances. What's more, you're probably going to be stuck with this sky-high interest rate until you've made at least six on-time payments.
So do what you can to make at least the minimum payment on your credit card bill on time every month.
3. Your credit score has dropped substantially
Credit card issuers periodically review your account and personal information. If it spots a change it doesn't like — such as a significant drop in your credit score — it can raise the interest rate on a card you already have.
However, this is a case in which the Card Act requires that you get 45 days' notice of the change. Also, the rate applies only to new purchases — not your existing balance. If you choose not to accept the change, you have the right to close your account with no penalty (provided you pay off the outstanding balance).
If your rate goes up because of a drop in your credit score, your issuer is required to review your account in six months for signs of improvement. If your score goes back up, the issuer must consider reducing your rate.
4. You have a variable APR and the prime rate is going up
Most credit cards have a variable APR, meaning that the interest rate on the card is tied to the direction of interest rates in general. Most credit card companies set rates linked to the prime rate, which is the rate banks charge their biggest, best customers for loans. For example, if your rate is "prime plus 15%," and the prime rate is 4.5%, then your rate is 19.5%.
The prime rate rises and falls based on decisions made by the Federal Reserve. If the prime rate rises, the interest rate on your credit card will rise, too. This is another situation in which your issuer is not required to give you 45 days' notice of a change to your APR.
There's not much you can do about an increase in the prime rate. It's not something your issuer has control over, and it will affect almost all credit cards on the market. But if you're paying your balance in full every month — and therefore not paying interest — you probably won't even notice the change.
5. You've had the card at least 12 months
Issuers generally can't raise the rate on a card you've had for less than a year. There are exceptions to this, including a 60-day delinquency or a change to the prime rate. But if a year passes and your issuer wants to raise your rate, it's permitted to.
Again, though, you must receive 45 days' advance notice of the change; if you find yourself in this situation and aren't sure why your rate is going up, call your issuer right away to find out why. It might be the case that an error has popped up on your credit report. If so, you'll need to take steps to correct it — pronto.
When your interest rate matters (and when it doesn't)
If you pay your credit card balance in full each and every month, as millions of credit card users do, then your interest rate is probably irrelevant. That's because most issuers only charge interest on cardholders who carry a balance from one month to the next. When you pay in full, your rate could go up or down, and it wouldn't affect you.
However, if you typically carry a balance from month to month, then your APR is extremely important. Consider looking for a card with a low ongoing interest rate to reduce how much you owe.
Find the right credit card for you.
Whether you want to pay less interest or earn more rewards, the right card's out there. Just answer a few questions and we'll narrow the search for you.
Get Started
Get more smart money moves – straight to your inbox
Sign up and we'll send you Nerdy articles about the money topics that matter most to you along with other ways to help you get more from your money.