Will Your Issuer Close Your Inactive Credit Card?
Don't forget that old credit card in the back of a drawer. If your issuer closes it, it can hurt your credit score.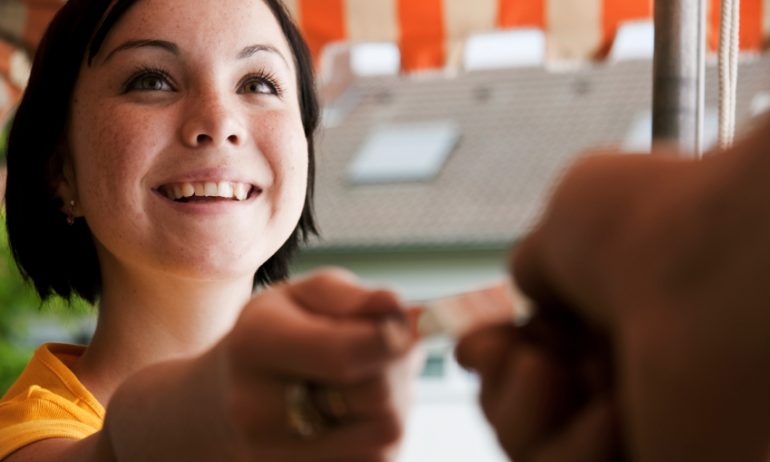 Many or all of the products featured here are from our partners who compensate us. This influences which products we write about and where and how the product appears on a page. However, this does not influence our evaluations. Our opinions are our own. Here is a list of our partners and here's how we make money.
If you've got a credit card or two that you haven't used in a long time, you may be in for a surprise.
Your issuer can cut your line of credit without any warning if you're not using it. And that can hurt your credit score. To avoid any surprises, here are the inactivity policies from some major issuers to keep in mind:
| | |
| --- | --- |
| | "There is no set time period," writes an American Express spokeswoman. "We look at a variety of elements before ultimately closing an account." |
| | Bank of America does not disclose an inactive card policy. |
| | Policies vary by card, in some cases ranging from six months to 13 months of inactivity. Read your card's terms and conditions to find this information. |
| | "Under our current practice, we haven't closed accounts for inactivity that have been inactive for less than 12 months," a Capital One spokeswoman writes. |
| | Chase does not disclose an inactive card policy. |
| | Citi does not disclose an inactive card policy. |
| | Discover does not disclose an inactive card policy. |
| | "PenFed does not have a specific window of time that triggers the closure of a member's card due to inactivity," writes a PenFed spokeswoman. "However, if a card account should lapse into a long-term status of inactivity, PenFed will attempt to save the account through engagement." |
| | U.S. Bank does not disclose an inactive card policy. |
| | Wells Fargo does not disclose an inactive card policy. "We actively work to notify customers before undertaking any closure activities," a Wells Fargo spokeswoman says. |
If your card is on the brink of being closed because of inactivity, you may want to save it. Here's why:
A closed card will decrease your available credit. Your credit utilization ratio, or the amount of available credit you're using, figures into both your VantageScore and your FICO credit score in a major way. If one of your cards is closed but your balance remains the same, you'll be using more of your available credit than before. If your credit utilization ratio goes to high, it can cause your score to drop.
In the long run, it may lower your average age of accounts. Accounts closed in good standing don't disappear — in fact, they generally stay on your credit report for 10 years after the date of your last activity. So if an account is closed after being open for, say, a year, it won't immediately affect your average age of accounts, which makes up 15% of your FICO credit score. But five years later, when you've had other accounts open for longer, that one-year card could drag your average age of accounts down and ding your credit.
You won't be able to use the card later. Once a card's closed, you generally can't reopen it. If you're hesitant to use your credit card because you're saving it for an emergency, keep this in mind. If you don't use your card semi-regularly, it may not be available when you really need it.
Here's what you can do to prevent your card from closing:
Add recurring payments to your credit card
Whether it's a Netflix account or an Audible subscription, there are probably a few payments you make every month. If you want to keep a card active but don't want to think about it too much, use the card for these types of recurring payments. Put your card on auto pay and keep an eye on your credit account and bank account to make sure you don't accidentally overdraft.
Use credit more frequently
If you usually pay with cash, consider paying with your rarely used credit card at the store next time. You may earn more rewards and enjoy greater liability protection as a result. And, if you pay in full every month and avoid cash advances, you likely won't have to pay a dime of interest. As long as you're not being charged extra for paying with credit, it can be a smart choice.
Ask your issuer about transferring to a different card
Maybe you don't use a card because it just doesn't fit your lifestyle anymore: Say it's a gas rewards card and you've started biking to work. If that's the case, closing it isn't the only option. If your issuer offers other cards — ones that might fit your spending habits more closely — ask about transferring your account. As long as you're requesting a similar product and aren't making changes to your credit line, you may be able to make the shift without triggering a hard pull on your credit.
Keeping an old card active may not always be your top priority. If it has a relatively low credit limit, and you have several old accounts boosting your credit score, closing a card may not make a big difference.
But if the card in question is by far your oldest account, or if it offers you the highest credit limit out of all your cards, it's probably worth saving — as long as it doesn't come with a big annual fee. Dust the card off, put it back in your wallet and use it every once in a while, and your credit will stay in good shape.
Find the right credit card for you.
Whether you want to pay less interest or earn more rewards, the right card's out there. Just answer a few questions and we'll narrow the search for you.
Get Started
Get more smart money moves – straight to your inbox
Sign up and we'll send you Nerdy articles about the money topics that matter most to you along with other ways to help you get more from your money.