Can I Start a Business With Credit Cards? Meet Some Entrepreneurs Who Did
The risks are real, but the upside includes flexibility, no interest payments and cash-back rewards.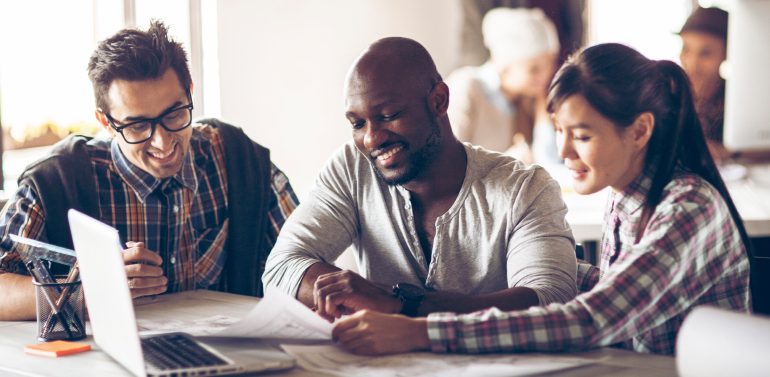 Many or all of the products featured here are from our partners who compensate us. This influences which products we write about and where and how the product appears on a page. However, this does not influence our evaluations. Our opinions are our own. Here is a list of our partners and here's how we make money.
Starting a business with credit cards might sound like a recipe for financial disaster. After all, credit cards are often associated with debt, interest and fees. But they are also increasingly the financing option of choice for entrepreneurs, who cite the ability to earn cash back and rewards, the ease of getting approved and the built-in fraud protection.
Millennials are especially likely to use credit cards to start their businesses. According to a recent survey of 248 business owners and entrepreneurs by Bank of America, U.S. Trust, 37% of those ages 21 to 36 use credit cards to fund their businesses. That's more than double the rate for company founders of all ages.
"[Credit cards] offer another means to gain access to cash and liquidity," says Karen Reynolds Sharkey, national business owner executive at Bank of America, U.S. Trust.
"

Starting a business with a credit card has upsides but carries the risk of accruing debt.

"
But starting a business with credit cards isn't all upside: There are real risks associated with doing so, most notably accruing debt.
"The entrepreneurs should be careful because credit card debt is often in their personal name but they're using it to fund their business," Sharkey says. That means if they accrue large balances that they aren't able to pay off, it could hurt their personal credit score and leave them personally liable for the debt, even if the business shuts down. Her biggest advice, she says, is to "make sure you stay current on your debt" so late payment fees and interest don't accrue.
Thinking of using credit cards to start your own business? Consider the stories of these four entrepreneurs, each of whom launched a business with a credit card.
Low credit limit, growing business
Who: Aaron Pitman, 29, of Mason, Ohio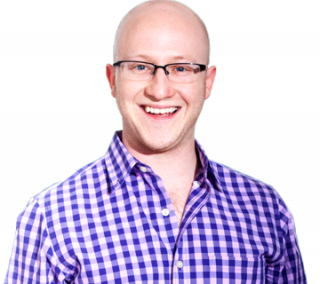 His story: Pitman was already running his lead-generation business, LeadArtisans.com, when he and a friend came up with the idea to create a website to make it easy for people to ship cars from one location to another. "We connect you with shippers to give you quotes," he explains, and then the customer can pick the one he or she wants.
"We had a really limited budget, and the only way to scale up quickly was through a credit card," says Pitman, a member of the Young Entrepreneur Council.
At first, his credit card had a $4,000 limit, which meant he had to pay off expenses on the card quickly with revenue before hitting that credit limit. Eventually, his card issuer raised his credit limit to $75,000, giving him more flexibility to invest in his business, which he says is already profitable.
The risk of putting business expenses on a personal credit card does worry him a bit, "but that is the risk you take as an entrepreneur," Pitman says. He can also enjoy the benefit of racking up about 1 million miles through his card spending, and he plans to take some big trips with his family using those miles.
His advice: "Make sure you have a proper business model in place before you get in too deep. You could end up liable for a lot of money. And make sure you get your points."
No interest, no late payments
Who: Preeti Shah, 45, of Matawan, New Jersey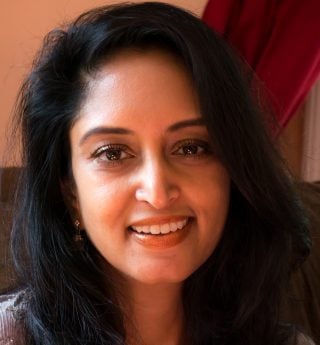 Business: Enlight Financial
Her story: In 2010, Shah knew she was ready to launch her own financial advisory firm, but she needed cash for the initial expenses. She didn't want to ask her family, and since she kept getting credit card offers in the mail, she decided to go ahead and put the costs on plastic. She took out a rotating crop of credit cards with 0% introductory annual percentage rate offers, carefully transferring the existing balance on old cards to the new card.
"I was kind of obsessed about it. If you miss a payment, it triggers the APR [to go up]," she says. On each credit card, on a tiny sticky note, she wrote down the date that the 0% APR period ended, so she would be sure not to miss it and leave a balance on the card. In total, she charged about $120,000 to her credit cards while paying barely any interest.
Her advice: "Be very good about not triggering the APR," she warns.
Who: Jeff Brainard, 40, of Littleton, Colorado
Business: Columbine Wealth Planning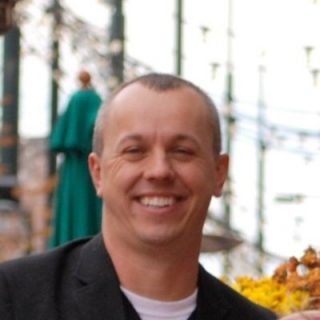 His story: When Brainard decided to launch his own financial planning firm, he estimated it would take about 18 months for him to get it off the ground. He knew that during that time he needed to support his family, including three young children, while also covering the costs of starting his business. Putting expenses on a credit card was more appealing than drawing down retirement savings since his excellent credit score gave him access to 0% intro APR offers.
Brainard spread his spending out over several credit cards in order to maintain low balances while also benefiting from a mix of cash-back cards and travel cards. For the most part, he pays off his balances every month.
His advice: Stay organized. "My family and business combined has 10 credit cards, so you have to be super organized," he says. "An account aggregation service that keeps everything in one place is the most valuable thing I have." That way, he adds, he can easily make sure he never misses a payment due date.
Cash-back rewards defray costs
Who: Eric Lubert, 37, of Seattle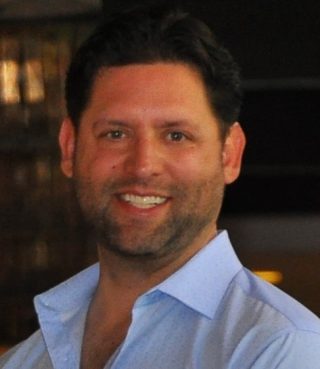 His story: When Lubert started his own home-building business, he says he didn't want to get other people involved as investors to raise capital. At the same time, he says, "I needed a way to help me carry the costs for purchases on things like sinks and faucets."
His solution? He put the costs on a cash-back credit card, which he then paid back at the end of the month when his revenue came in. "It's essentially getting a discount on things that we're buying," he says, given the cash-back reward as well as the lack of interest payments, since he doesn't carry a balance.
"When I was picking a credit card, I looked at the rewards and went with a simple 2% cash-back card," he says. "I didn't want something I would have to manage or think about." He still uses the card to pay for his expenses each month, even though he has the money in the bank to pay upfront, just so he can still snag the cash-back rewards. He estimates that since starting his business in 2015, he's earned at least $15,000 in cash-back rewards.
His advice: "Just don't get in over your head. As long as you can pay [the balance] off, it can be really beneficial to a company [to use a credit card]," Lubert says.
Find the right credit card for you.
Whether you want to pay less interest or earn more rewards, the right card's out there. Just answer a few questions and we'll narrow the search for you.
Get Started
Get more smart money moves – straight to your inbox
Sign up and we'll send you Nerdy articles about the money topics that matter most to you along with other ways to help you get more from your money.