What Is a Credit Card Hardship Program?
It's a payment plan, negotiated via your issuer, that may temporarily lower interest and waive fees when a difficult circumstance hinders your ability to pay.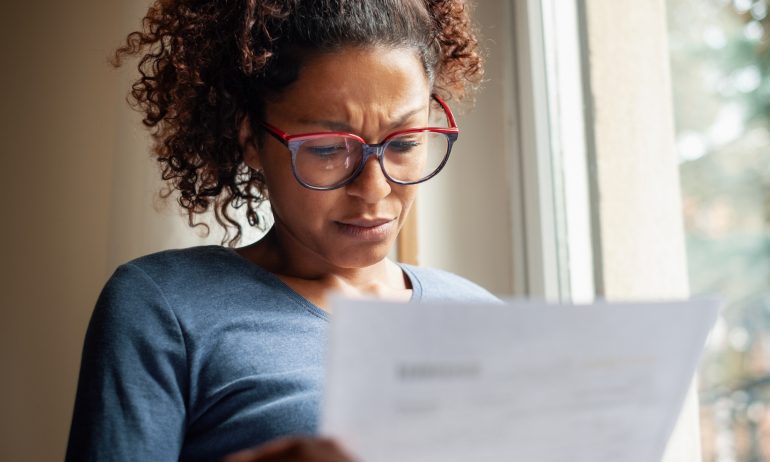 Many or all of the products featured here are from our partners who compensate us. This may influence which products we write about and where and how the product appears on a page. However, this does not influence our evaluations. Our opinions are our own. Here is a list of our partners and here's how we make money.
Financial emergencies, setbacks and major life changes can come at you quickly, making it difficult to meet monthly financial obligations like credit card payments.
Before you fall behind, you can pick up the phone and ask your card issuer for help. Many lenders offer access to a credit card hardship program that can provide assistance to those who are struggling with circumstances beyond their control. After all, a bank wants to collect what it's owed, and that's less likely to happen .
Hardship programs aren't widely advertised — not all issuers offer them — and enrolling in one may still have consequences for your account and your credit scores. But if you need help, it may be an option.
A credit card hardship program is typically a payment plan that you negotiate with your card's issuing bank. The bank may waive fees and/or lower interest rates over a specific time frame — often a short-term period such as three months or longer.
Terms vary depending on the financial institution, the circumstances of your hardship and the deal you agree to.
Note that different kinds of hardship programs exist for different products, including mortgages, student loans, personal loans and more. Banks may even refer to them by different names such as an "assistance program" or a "hardship case," for example. (This is, of course, assuming the lender offers such programs at all.)
While this is not a comprehensive list of such programs, major issuers such as American Express, Bank of America®, Capital One and U.S. Bank confirmed to NerdWallet that credit card hardship programs are available at their institutions. Discover also offers general information about its hardship program through its website.
But only a few were willing to comment on the specifics of their programs. For that, you'll need to call your lender and begin the conversation.
"We understand that some of our customers may be facing financial challenges as a result of a natural disaster or another disruptive life event, and we're prepared to help customers manage through the difficulties they may face as they recover," a Capital One spokesperson noted.
It can be a pride-wrenching task, but possibly an essential one to pay down debt.
"The earlier we can get to somebody, the more chances we have of being able to help them," says Theresa Williams-Barrett, vice president of consumer loans and loan administration at Affinity Federal Credit Union in New Jersey.
Every hardship is taken on a case-by-case basis. Examples of hardships that might qualify include:
Jason Zook — co-founder of Wandering Aimfully, a membership community for creative entrepreneurs — qualified for hardship when his prior business, in T-shirt marketing, failed. By 2013, he and his wife shared $80,000 in credit card debt, the majority of it incurred from that business.
Zook enrolled in a hardship program for a few of his cards. He recalls American Express as being the most accommodating issuer, specifically on a card that was charging an annual percentage rate of 24%. At that rate, he was able to make only the minimum payment every month.
"They basically said, 'For six months we'll give you 0% APR,'" Zook says.
Zook notes the APR on the card increased incrementally from there. After those six months, he says it rose to 3%. Three months later, it increased to 9%. In the following year, the APR kicked back up to 18%, he says, and has since increased further.
But those initial lower interest rates made it possible for Zook to put a dent in his balance.
American Express confirms that it's willing to work with cardholders faced with financial difficulties, but, of course, each case is different.
"We work with cardmembers to find the most equitable solution for their particular situation, which can include financial relief through reduced payments and interest rates and the waiver of certain fees," an American Express spokesperson said via email.
The steps for enrolling in a credit card hardship program may vary depending on your issuer, but here's a brief outline of how to approach the process:
Before contacting your card issuer, make sure you understand the financial impact of your hardship, says Katie Bossler, a certified counselor at GreenPath, a nonprofit credit counseling agency that helps cardholders navigate their financial options, which may include hardship programs. That means based on your new reality: for example, your lower monthly income (due to a pay cut or illness) versus your expenses and bills.
If your issuer offers a hardship program, your revamped budget can help you better explain your circumstances to that lender as you negotiate. In some cases, an updated budget might even be a prerequisite for enrolling in a plan. If your issuer does not offer a hardship program, you've at least taken a key first step toward getting your finances under control.
Now that you have a good idea of how your hardship will affect your ability to pay, your next step is to call the number on the back of your card. Your issuer may not offer a hardship program at all, but the only way to know for sure is to ask the representative. Be prepared to spend time being transferred or placed on hold, but remain polite and respectful. Remember: You're asking the bank for a favor.
Once you reach the right department or representative, be clear and honest about your situation and your needs, based on your new budget. Explain that you want to be able to fulfill your payment obligation, but that you're struggling at the moment and need assistance. If you have a long history of making on-time payments, the issuer may be more willing to work with you on a payment plan.
Don't accept new terms just because your issuer offers a lower interest rate than what you're paying now. Make sure it's a rate you can actually afford. And if you share household expenses with a partner, consult that person, too.
"When someone is in these hardships, we're not always thinking clearly and we might jump to whatever the creditor is offering without understanding fully what it is," Bossler says. Depending on the issuer, failing to meet new terms by, say, missing a payment may cancel the arrangement, she notes.
If the new interest rate or timetable doesn't work, you can attempt to keep the negotiation going. Ultimately, though, you don't have to accept a deal.
In addition to meeting hardship requirements, you might have other hurdles to clear, depending on the issuer, such as:
At Affinity Federal Credit Union, for example, cardholders must prove their hardship by meeting with a credit counselor who will give them a budget. The credit union will then refer to that budget to work with them if they're eligible, Williams-Barrett says.
Your credit card issuer may also take actions on your credit card account once you accept the terms of a hardship plan, including:
A closed account or a lower credit limit could hurt your  by affecting your length of credit history and/or your . But that alone shouldn't keep you from using a hardship program if you need one. The impact on your credit won't be as bad as the aftermath of defaulting on your bills.
Even if your credit card issuer doesn't take any actions on your account when you enroll in a hardship program, you should abstain from using your credit card so that you can work toward paying it off.
If your credit card issuer doesn't offer a hardship program, or if its terms don't work for you, consider some other avenues.
A balance transfer credit card: When other issuers wouldn't offer budget-friendly terms, Zook transferred debt from high-interest credit cards to low-interest credit cards. Like Zook, you may have to pay the 3% to 5% balance transfer fee generally charged by most cards, but it could be worth the short-term cost to get a long-term break on interest payments. The ideal has a $0 annual fee and a lengthy introductory 0% APR. You might even be able to find one that charges no balance transfer fees within a certain time frame.
Debt consolidation loans for multiple credit cards: If your debt is spread across multiple credit cards, it might be easier to explore a . It allows you to combine high-interest debts into one low-interest fixed payment, making it much easier to manage.
A debt management plan: For a fee, a via a nonprofit credit counseling agency can potentially lower interest rates and waive fees for debt, typically giving you a period of between three and five years to pay it off. It's worth the cost if it saves you money in interest over the long term.
Any options you choose will likely require effort and organization. For Zook and his wife, trimmed expenses, hardship programs and balance transfers helped them pay off their debt in 2015.
"It was humbling to make those hardship phone calls, and it was a process to sign up for those balance transfer offers," Zook says. "It took work, but that work paid off."