7 Steps to Take When Your Credit Card Changes Issuers
It can be a smooth process and doesn't always lead to cardholder headaches. But it pays to be prepared anyway.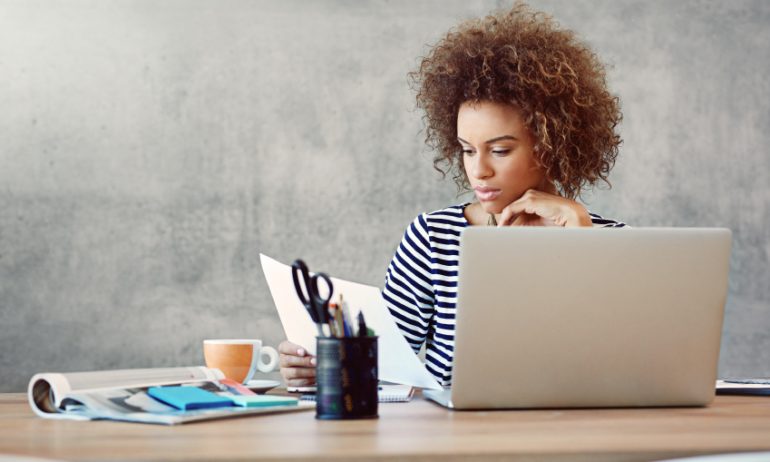 Many or all of the products featured here are from our partners who compensate us. This influences which products we write about and where and how the product appears on a page. However, this does not influence our evaluations. Our opinions are our own. Here is a list of our partners and here's how we make money.
When your credit card account gets switched to a new issuer, it means a new logo and maybe a new number on your card. But it may also mean lost records, changes to card benefits and even a temporary dip in your credit score. By understanding what can go wrong and preparing for it, you can avoid the worst headaches.
Knowing what to expect might have helped some of the 11 million Costco cardholders during the 2016 botched transition from American Express to the Costco Anywhere Visa® Card by Citi. In the same year, Fidelity Investments switched its popular 2% cash-back card from AmEx to the Fidelity® Rewards Visa Signature® Card. The move was smoother, but cardholders still ran into issues. In September 2019, Walmart said it was switching issuers for its co-branded store cards from Synchrony Bank to Capital One.
One key to a successful transition is to make sure your contact information is current with the old issuer. That ensures you receive information about the switchover. Here are seven other steps to take when you learn your card is moving to a new issuer.
Have a backup in case you have problems with the new account, especially if the move involves your top-of-wallet card. Make sure your backup has a credit limit high enough to handle your transactions for a couple of months. As an alternative, keep enough cash in the bank to use your debit card to cover purchases you would usually make with your credit card.
2. Save transaction records
Many people rely on past credit card statements to help them stick to a budget or find deductible business or medical expenses during tax season. But during a transition to a new card issuer, your spending history could disappear. After both the Fidelity and Costco switchovers, for example, cardholders lost access to their old online statements.
If you rely on electronic statements, log in to your account and download them as soon as you learn a card switch is coming. If you track spending with a spreadsheet or personal finance software, such as Quicken, make sure you have all the data you need before the switch.
3. Monitor statements and rewards
Before and after the switchover, pay extra attention to your credit card statements for several months to catch mistakes.
If the switch involves a rewards card, double-check that rewards you earned with the defunct account have been transferred correctly to the new account. With a cash-back credit card, you may want to redeem your rewards before the transition and start fresh with the new card.
4. Get the new account ready to use
Activate the new card as soon as it arrives, either online or by phone. Once you're sure it works, destroy your old credit card for security reasons. Create a new online account, and if you use a smartphone app, you'll probably have to download a new one. If you already have an account with the new issuer, you might be able to use that one.
Reconfigure automated features you used with your old card.
Recurring payments: Your card number and expiration date may change, so you'll have to redo the setup for recurring payments involving subscriptions and memberships charged to the card. Think cable TV and Netflix, gym memberships and other subscriptions.

Autopay: If you paid your old credit card bill automatically with a direct bank-account withdrawal, you'll have to set that up again with the new issuer.

Bill-payment rules: Your payment due date may change and rules for paying your credit card bill might be different, including a new postal address if you mail payments. The phone number for billing inquiries might be different, as will the website for making online payments. You might have to again set up paperless billing.

Alerts: Account alerts and reminders, if available, must be set up again. If you weren't using them with the old card, now might be a good time to see whether the new issuer offers notifications when a payment is due or when your balance approaches your credit limit.
5. Note changes in features and network
Major card details — such as rewards rates, credit limits, fees and annual percentage rates — may remain the same during a switch to a new issuer. But check for differences in the fine print and the FAQs on the issuer's website.
Some benefits are exclusive to the issuing bank or card network. For example, the premium car rental protection and roadside assistance that American Express offered didn't transfer during the Costco switchover. On the other hand, you might qualify for new features from the new issuer, such as the special price protection service — Price Rewind — that Citi offered to Costco transferees. That service has since been eliminated.
When your card switches payment networks, such as American Express to Visa, you might find that acceptance of the card varies. In the U.S., Visa, MasterCard and Discover have wide acceptance, but fewer merchants accept American Express. Abroad, Visa and Mastercard are more widely accepted than American Express and Discover.
You might gain or lose access to digital wallets. When Fidelity switched issuers, for example, cardholders received access to Apple Pay, Android Pay and Samsung Pay.
6. Keep tabs on your credit
Over the long term, a switch in issuers should neither help nor hurt your credit score. But in the Costco transition, a problem with timing left customers exposed to a dip in their scores. That's because the original American Express account was reported as closed. Closing an account can knock points off your credit score because of formulas that consider the length of account history and how much of your available credit you're using.
Citi said it would begin reporting activity on the Costco Anywhere Visa® Card by Citi to the credit bureaus three months after the switch — and after AmEx had closed the accounts. The new Citi accounts would be reported as having been opened on the same date as the old AmEx accounts. But the time lag meant that cardholders whose accounts were transferred from AmEx to Citi could have seen their credit scores drop temporarily until Citi started reporting to the credit bureaus.
7. Be smart about contacting customer service
Don't call the customer service lines of the new or old issuer during the first few days of the transition unless you have a pressing concern. Hold times might be frustratingly long. If you need immediate help and can't get through by phone, try reaching out by social media. Consumers are having good luck getting attention via Twitter, for example, but don't reveal your account information publicly.
Find the right credit card for you.
Whether you want to pay less interest or earn more rewards, the right card's out there. Just answer a few questions and we'll narrow the search for you.
Get Started
Get more smart money moves – straight to your inbox
Sign up and we'll send you Nerdy articles about the money topics that matter most to you along with other ways to help you get more from your money.