What Walmart's Switch to Capital One Means for Your Credit
The store-branded card has parted ways with Synchrony. Here's what you need to know about such issuer transitions.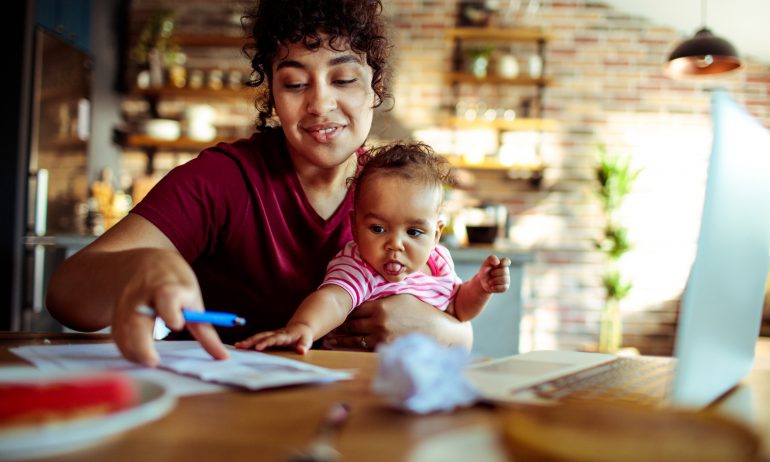 Many or all of the products featured here are from our partners who compensate us. This influences which products we write about and where and how the product appears on a page. However, this does not influence our evaluations. Our opinions are our own. Here is a list of our partners and here's how we make money.
Many people who carry Walmart-branded credit cards reported that their credit scores dropped soon after the retailer switched issuers in October 2019, moving from Synchrony to Capital One. Unfortunately, temporary declines in credit scores can occur as a side effect of these kinds of transitions.
As of Oct. 28, 2020, Capital One confirms that all the accounts transferred should now be showing up on cardholders' credit reports. That means that if your credit score dipped during the transition, it should have bounced back, assuming that nothing else in your credit file changed significantly.

When Walmart's credit card business moved from Synchrony to Capital One on Oct. 11, the old Synchrony accounts were reported to the credit bureaus as sold and closed. But in many cases, the new Capital One accounts had not yet been added to cardholders' credit reports. During this period, scores dropped for a time for affected cardholders. In some cases, credit scores dropped sharply for those with few or no other credit cards or loans on their credit reports. But when the Capital One account began showing up on credit reports in the following days and weeks, credit scores recovered.

Short-term declines in credit scores as a result of issuer transitions are rooted in how creditors report account information to credit bureaus, the companies that compile the credit reports that form the basis of credit scores.
Existing holders of Synchrony-issued Walmart cards were sent a new Capital One card that's eligible for the new Walmart rewards program — but they didn't have to apply for it, and it won't be treated as a new account.
That's good news if you're shopping for a mortgage or auto loan, for example. When you apply for credit and issuers pull your credit reports in the course of making a decision, it generally triggers a hard inquiry. A hard inquiry can temporarily ding your credit scores, and it can remain on your credit report for two years.
But in cases like these, where you're not actively applying for new credit, you shouldn't get hit with a hard inquiry.
"The transition of the account to Capital One will not be considered an application for credit," Daniel Mouadeb, senior vice president and head of the Walmart partnership at Capital One, said in an email prior to the transition, when asked when if it would trigger a hard inquiry.
When Walmart cardholders look at their credit reports after the transition is complete, they can expect it to be a bit longer than before.
"

There will be two tradelines on the credit report — the old Synchrony account and the new Capital One account.

"
Lisa Lanspery

,

Senior vice president of public relations at Synchrony
A "tradeline" is a credit account reported to credit bureaus that includes details about your payment history.
The Synchrony tradeline should show the date that the original account was opened, and it should indicate that the account has been sold to Capital One.

The Capital One tradeline should show the same account opening date as the Synchrony tradeline.
Capital One has confirmed that the dates will be the same. For example, if you opened your Walmart credit card in January 2017, the new Capital One tradeline on your credit report would also show that you opened the account at that time. That's reassuring for longtime cardholders concerned about losing their card's history in the transition. Length of credit history is among the major factors that determine your credit scores.
It's also in line with credit-reporting conventions. Under the current reporting format, issuers are required to report accounts that have been purchased with the same "open date" and payment history as reported by the former lender, assuming the old issuer converts cardholders' account history to the new issuer's system. Additionally, the previous issuer is required to report such an account as sold.
In such transitions, "the average age of accounts would likely not change," Griffin of Experian says.
When a big credit card portfolio moves from one issuer to another, the transition can be incredibly complicated. There's a chance you might run into some hiccups — or perhaps something about how your account is reported just doesn't make sense to you. But when two issuers are involved, which one should you turn to for help? It depends.
"Cardholders should contact the institution who reported the credit data," Mouadeb said via email. "For information about the Capital One account on their credit file, they should contact Capital One."
Likewise, "any questions relative to account reporting prior to the transfer will be handled by Synchrony," Lanspery of Synchrony said in an email.
Keep in mind that during the first few days of a big transition, customer service lines might be overwhelmed. Unless your question is urgent, consider calling at a later time; you might be able to get a faster answer.
This article has been updated. NerdWallet staff writer Kimberly Palmer contributed to this article.
Find the right credit card for you.
Whether you want to pay less interest or earn more rewards, the right card's out there. Just answer a few questions and we'll narrow the search for you.
Get Started
Get more smart money moves – straight to your inbox
Sign up and we'll send you Nerdy articles about the money topics that matter most to you along with other ways to help you get more from your money.