Many or all of the products featured here are from our partners who compensate us. This may influence which products we write about and where and how the product appears on a page. However, this does not influence our evaluations. Our opinions are our own. Here is a list of our partners and here's how we make money.
Many consumers take their medical bills at face value — and pay the price. You can limit the hurt by shopping around beforehand, double-checking bills and negotiating your out-of-pocket expenses.
Avoid these three mistakes when it comes to your medical debt:
Start by knowing the cost of services. For planned or routine medical expenses, you can ask the billing department to estimate costs. Then shop around if you have a choice of providers.
Sign up to link and track everything from cards to mortgages in one place.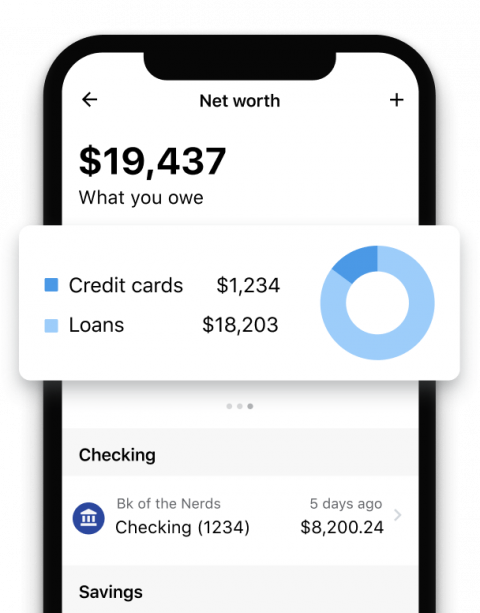 2. Taking your bill at face value
"There's a large number of people who touch your medical bill when you go to the medical office, from service providers, nurses and office administrators," says Cheryl Welch, a medical bill advocate in New York. "Between that, there's a lot of room for errors for medical bills."
Medical bills usually have a single total at the bottom. What that doesn't show are the items, big and small, you've been charged for. Request an itemized bill to check for duplications or charges for care you didn't receive. Compare this with your explanation of benefits to verify your insurer paid what it should.
If you're overwhelmed, you might need a professional. Medical bill advocates specialize in reducing the amount that people pay. Many give free consultations and charge only if medical bills are reduced, sometimes based on a percentage of savings.
3. Not negotiating payment options
Negotiating has two parts. First, agree on what you're going to pay. Then establish how you'll pay it.
Knowing what others paid can give you leverage, so check the online resources mentioned above. Don't be afraid to talk to your provider; just prepare by figuring out what you can realistically pay.
"Your job is to say, 'Look, if you want to be paid, this is what I can afford,'" says Jerry Ashton, co-founder of RIP Medical Debt, a nonprofit that purchases, then forgives, medical debt. "Never make an agreement you know you can't uphold."
If you're facing out-of-pocket costs you can't handle, you may be able to:
Establish a payment plan: Just as prices vary among doctors, so do payment terms. Often, all you have to do is ask to break the cost into manageable chunks.
Ask for a financial hardship plan: Some providers offer these to low-income patients. Eligibility varies, and you may have to apply for Medicaid before being eligible.
Negotiate: You may be able to settle for less than you owe, especially if your bill is in collections.
 This article was written by NerdWallet and was originally published by USA Today.