How to Rent an Apartment With Bad Credit
A good explanation, big deposit, automatic withdrawals and proof of a high income may help.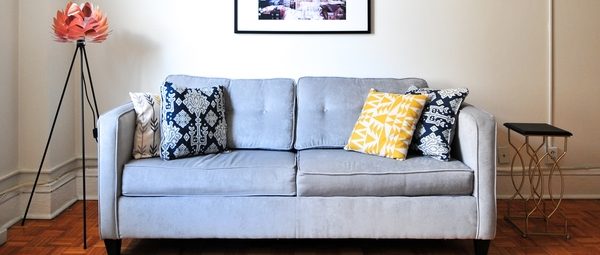 Many or all of the products featured here are from our partners who compensate us. This may influence which products we write about and where and how the product appears on a page. However, this does not influence our evaluations. Our opinions are our own. Here is a list of our partners and here's how we make money.
High demand and steep monthly payments aren't the only things that could come between you and the apartment you want. Another potential obstacle is your credit score. Without good credit, you're at a disadvantage against other applicants.
But having bad credit doesn't mean you can't get a good apartment.
Here are several ways to try to convince a landlord you would be a suitable tenant.
1. Explain your situation
Don't let a bad credit score surprise a potential landlord. Check your free annual credit reports before you apply for an apartment. If errors are holding down your score, dispute them. You want your credit report to look as good as it possibly can. If your credit slipped when you had a medical emergency or lost a job, be prepared to explain it and to document that.
2. Offer a larger deposit
Knowing there is a larger reserve to draw on if you pay late may help a landlord be more willing to take on a tenant whose score is less than stellar.
Demonstrating that you can easily afford rent payments can help, especially if your credit suffered when you took an income hit.
4. Get someone to vouch for you
Character references can help — and certainly won't hurt. If you've rented before and a former landlord can write a letter of recommendation, so much the better.
5. Offer to set up automatic payments
Landlords want to get paid. A combination of bank statements, verified income and automatic payments can be persuasive.
Sometimes rules are rigid and you simply cannot get approved because of your score. If that happens, consider adding a co-signer to your lease. But realize it's a lot to ask of someone. Your rent becomes fully their obligation as well as yours. And if you fail to pay, it could harm their credit and your relationship.
7. Give yourself extra time to look
Because you have a low score, it could take longer to find a suitable apartment that will accept you as a tenant. You're looking for a landlord with the flexibility to consider an applicant whose scores may be lower than they typically accept.
Once you're settled in your new living space, you can work on building your credit.
Using both methods can give you a credit history that includes both revolving loans (credit card) and installment loans (equal payments over time) — and that will help boost your score even more.
In any case, the key to better credit over time is paying all your bills — including the rent on your new place — on time and in full.