11 Cheap And Affordable Wedding Venues
Looking beyond traditional locations can help you uncover budget-friendly wedding venue ideas.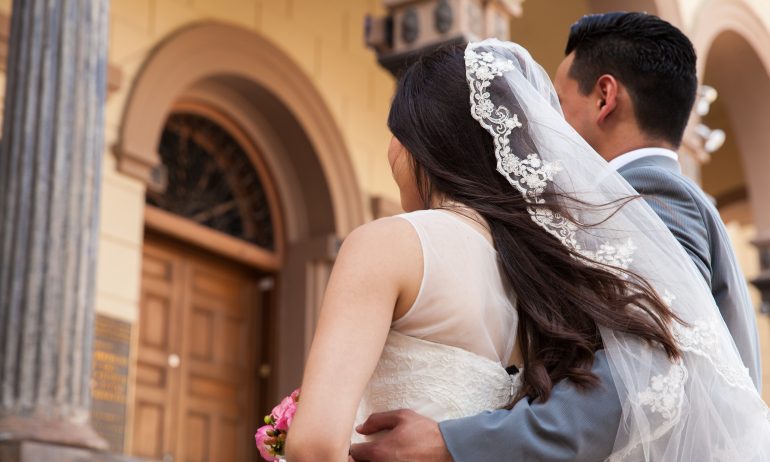 Many or all of the products featured here are from our partners who compensate us. This influences which products we write about and where and how the product appears on a page. However, this does not influence our evaluations. Our opinions are our own. Here is a list of our partners and here's how we make money.
Where you choose to get married and celebrate afterward can make or break your wedding budget.
"Picking your venue is the most important thing you can do early on," says Anne Chertoff, wedding etiquette expert at Beaumont Etiquette.
"Once you book your venue, you're booking your date and your time and that's going to determine what food you're going to serve. It's going to determine the type of party you're going to have. It's going to determine what you wear."
You don't have to spend a fortune on the wedding location to have a dream ceremony. If you're looking to save money, consider these affordable wedding venues.
The courthouse has long been a go-to choice for affordable ceremonies — and for a good reason. Civil ceremonies held at city halls or county clerks' offices cost only a small fee in most cities — usually less than $100 — and are free in some areas, which can cut other costs associated with the big day.
Before you build a budget
NerdWallet breaks down your spending and shows you ways to save.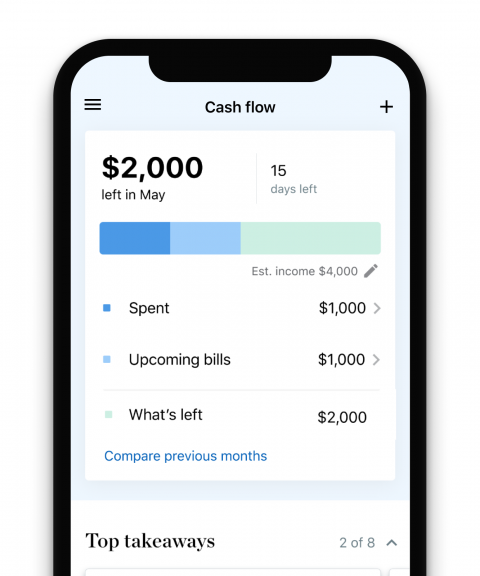 Have a low-cost or potentially free ceremony and reception by hosting the events at your residence or that of a friend, family member or neighbor. A house, backyard, barn or elsewhere on the property can get the job done.
However, you'll need to consider the cost of renting tables, chairs, dinnerware, decorations and other items if you don't already have them or know someone who will lend them to you.
3. An Airbnb or hotel rental
If your home can't accommodate the wedding, a short-term rental home or hotel suite might. These venues offer privacy and space for the wedding party to get ready, plus a place to crash after the long, exhausting day.
For example, you can reserve cabins, ranches, beach houses, entire estates and other spots on Airbnb. Filter your search by locations that are "suitable for events." Note that prices may vary based on the day of the week or time of year, and events might cost extra. Be aware of check-in, checkout and minimum-stay requirements. Additionally, note that these rentals sometimes have cleaning fees plus a list of tasks you must do before you check out.
Have a smaller guest list and want to celebrate in style? An in-suite ceremony or reception at a hotel or resort in places like Las Vegas and Hawaii can cost a few hundred to a few thousand dollars per night.
Many national, state and city parks, including beaches and gardens, serve as scenic, inexpensive wedding venues. In most cases, you'll need an event permit to reserve the space without running into legal issues. While some public locations are free, most cost about a couple hundred dollars.
Prices may fluctuate depending on the specific area, number of guests, presence of food or alcohol, length of event, insurance fees and other factors. Check with the site's local government for details.
Consider a block party for your nuptials. Some special event permits allow you to close off a city street, like the one you live on. You can have a barbecue, hire food trucks or make it a potluck. But you may be required to get additional permits or licenses to serve food and alcohol. Visit your local government website or city hall for information.
Kick off your marriage surrounded by books, art or artifacts. Libraries and museums, particularly smaller or less sought-after ones, may have reasonable price tags.
Aquariums and zoos provide animal lovers with exotic settings and close proximity to wildlife, often at an affordable price. As a bonus, some use a portion of the event proceeds to aid conservation and education efforts. Couples can wed at Seattle's Woodland Park Zoo for $700 to $2,500, with a mix of indoor and outdoor venues available. You'll also have to pay a food and beverage minimum, which varies between venues.
8. Cafes, restaurants and bars
Renting out a private dining room at a coffee shop, bar or eatery — or possibly the whole facility — can be a budget-friendly option, depending on the guest list size and type of establishment. A full-service place will have food, tables, chairs, dishes and utensils in-house, which can save money compared with hiring outside vendors.
Rent a boat for nautical nuptials on a lake, river or ocean. Or save money by combining the wedding and honeymoon; some cruise lines offer packages for weddings at sea.
10. Schools and universities
Having the ceremony or reception at your alma mater or a picturesque campus can be an effective money-saving strategy. Some high schools and colleges rent out their sports fields, amphitheaters, dining halls or other event spaces at competitive rates. For example, event fees at Ohio University start at $100 and wedding packages at the University of California, Berkeley's botanical garden start at $1,600.
With stunning architecture and romantic lighting, a historic movie or performing arts theater can set the scene for a charming wedding. Couples can have a ceremony for $600 or a ceremony and reception for $1,600 at the Michigan Theatre in Jackson, Michigan.
Save money on wedding venues near you
Have the ceremony and reception at the same place. Chertoff suggests picking a venue that can host both, like a legion hall or a church with a hall attached, so that you won't have to pay two rental fees or for transportation between locations.

Negotiate. The worst thing that happens when you negotiate is that venue owners or managers say no. In a best-case scenario, you could get fees associated with the venue rental waived. 

Trim the guest list. With fewer guests, you could get a smaller space.

Choose an off-peak time. Pick a month, day of the week or time of day that's not in high demand and you may get a break on the price. Consider a Thursday brunch instead of a Saturday dinner.

Approach "blank spaces" carefully. Locations that require you to bring everything in yourself — like tables, chairs and audio equipment — can get expensive. Calculate how much it would cost to rent or buy everything you need versus choosing a place that provides the basics.

Pay with a credit card. Depending on the type of card you have, you might earn cash back, rewards or travel points that you can put toward the honeymoon or recouping some of the costs. Use cards responsibly, and don't spend more than you can afford to repay.

Take your time. Thoroughly research options and compare prices to find a venue you love that fits into your budget.