How Do Collections Accounts Affect Your Credit?
Collections accounts can drag down your credit score and some remain on your credit report for seven years.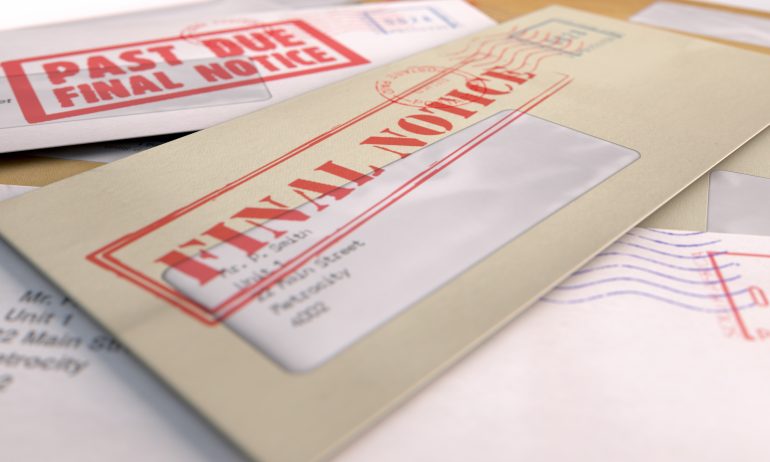 Many or all of the products featured here are from our partners who compensate us. This influences which products we write about and where and how the product appears on a page. However, this does not influence our evaluations. Our opinions are our own. Here is a list of our partners and here's how we make money.
Having a collections account can be a drag on your credit score. Here's what to know about collections accounts on your credit report, including when collections accounts are reported to credit bureaus and the impact on your credit.
When are collections accounts reported to credit bureaus?
There's no rule requiring debt collectors to report a collection account to the three major credit bureaus. A collections account can be reported when a debt collector acquires the debt, or not at all. Reporting is up to the collection agency's discretion.
Be cautious if you're being contacted by a debt collector for an alleged debt you owe that's not on your credit report. If you don't recognize the debt, ask for more information to validate the debt.
What impact does a collections account have on your credit?
An account that ends up in collections may well have damaged your credit already. Late payments can significantly hurt your score.
How much the collections account will impact your credit depends on your credit score range. A collections account will have a more significant impact on a credit score in the 700s than one in the 500s.
Some newer credit scoring models either ignore paid collections accounts or weight them less heavily. Unpaid medical accounts are also treated less harshly than other late bills. However, most creditors are still using older credit reporting models when making lending decisions.
How long do collections accounts stay on your credit report?
Collections accounts will generally stay on your credit report for up to seven years from the date they first became delinquent. However, when it comes to medical debt, only unpaid collections of $500 or more will appear on your credit reports. Paid medical collections will no longer appear, thanks to new guidance from the three major credit bureaus.
For other kinds of collections, the account should automatically drop off your credit report after seven years. If it doesn't, dispute the credit report error.
How do you handle a collections account on your credit report?
How you handle a collections account on your credit report depends on whether the account is accurate or not.
If you determine the debt is yours
There are a few ways to take care of a debt in collections, including paying it off in full, establishing a payment plan and settling the debt for less than what is owed. If you disagree with the exact amount owed, straighten that out with the debt collector first. Be prepared to provide documentation proving your case.
If you're certain the debt you're being asked to pay is a mistake — because you never owed it, you already paid it, or aspects of the reported debt are inaccurate — take these two actions:
Inform the debt collector of the error and request that it cease contact entirely. Third-party debt collectors seeking payment on behalf of a creditor have to obey the Fair Debt Collection Practices Act. If it continues to hound you, file a complaint with the Consumer Financial Protection Bureau.

Then, if the incorrect information is on your credit reports, use the credit bureaus' dispute process to get it removed.
For both steps, gather all documentation on the debt to help make your case. Keep original paperwork and send only copies.