How the Honey Chrome Extension Works to Save You Money
Honey is a browser add-on offering real-time price discounts when you shop online and can alert you to price drops.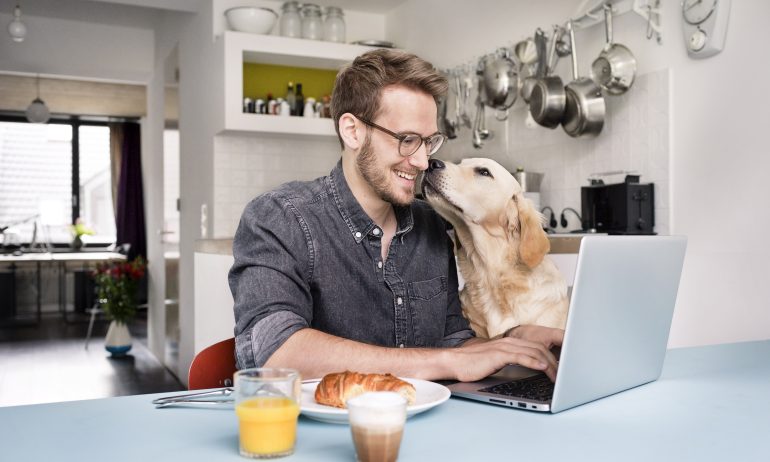 Many or all of the products featured here are from our partners who compensate us. This influences which products we write about and where and how the product appears on a page. However, this does not influence our evaluations. Our opinions are our own. Here is a list of our partners and here's how we make money.
Imagine no more searching for discount codes, coupons or email-delivered promotions. Savings are automatically delivered to your cart when you shop online.
That's the promise of the Honey Chrome extension. But does it live up to the hype?
What is the Honey Chrome extension?
Honey is an app owned by PayPal that can be added to the Chrome browser on your computer. Google Chrome calls a browser plug-in app an extension. You download and add the Honey extension from the Chrome Web Store. There's no charge.
And you don't have to use Chrome. There are versions for other popular browsers, including Edge, Firefox, Safari and Opera.
The Honey extension works in the background while you shop online. Once you have items in your cart and before you check out, Honey will search for valid discount codes or coupons that can be applied to the purchase. It then suggests the deal with the most savings available.
If you're just shopping and not quite ready to make a purchase, Honey can save items in a Droplist while keeping track of ongoing price changes. You'll receive an email alert if an item gets cheaper.
Honey also compares Amazon sellers on the fly, analyzing the total price of an item — considering shipping and any Prime deals. It will also show you the price history stretching back up to 120 days, so you can understand pricing trends.
A free rewards feature offers points that are redeemable for cash back through PayPal or gift cards from participating retailers.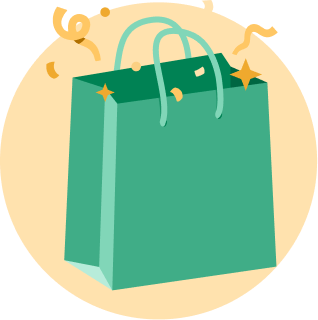 Shopping online just got nerdier
Let NerdWallet find the coupons, promo codes, and rewards every time you checkout.
Is Honey available as an iOS or Android app?
Yes, Honey is available as an iOS and Android app — but as an app its primary function is to curate a kind of "best of" deals and coupons list in one place. However, the Honey app for iPhone comes bundled with an extension that will run in the background and search for deals when you shop on the mobile version of the Safari browser.
How do you install the Honey extension for Chrome?
Installing the Honey Chrome extension is easy. Go to the Chrome Web Store for extensions and at the top left, enter "honey" in the search box. One of the top results should be "Honey: Automatic Coupons & Rewards." Click that.
The next page will feature an overview, reviews, support information and a video explainer. To install, click the "Add to Chrome" button on the top right.
You'll confirm the installation and agree to allow Honey to "read and change all your data on all websites." (More on that scary phrase below.) Your choices are "Cancel" or "Add extension." To proceed, click "Add extension."
The next page will show your sign-up options. You can join with Google, Facebook, PayPal or Apple, or sign in with an email and password. Once in, you'll verify that you're at least 18 years old and agree to the terms of service and privacy policy. You can also skip the membership enrollment by clicking the small "I'll sign up later" link and get right to shopping.
You're done. Now you can:
Start shopping and Honey will search for discounts when you check out at a retailer.
Is Honey a safe extension?
The sign-up phrase that concerns some people is the one allowing Honey to "read and change all your data on all websites."
That's a typical disclaimer for browser extensions. As all-encompassing and alarming as it sounds, some browser extensions won't work without that functionality, so many installs contain the same language.
But serious adware and malware can be embedded in extensions. That's why you want to install extensions only from trusted sites. And while bad actors can plant rogue extensions into official sites like the Chrome Web Store, Google says it works to identify and remove the offenders. However, it's not a trivial concern.
It's always a good idea to have valid security measures active on your computer, tablet or mobile device for antivirus, privacy and performance protection.
Is Honey worth using? The results of a test run
The developers say the tool works on over 30,000 retail sites and has more than 17 million users. The Chrome Web Store has an overall 5-star rating from over 168,000 reviews but notes that "Google doesn't verify reviews."
In a trial run, we found Honey to provide some interesting insights. A search for printer ink cartridges on Amazon noted a recent price increase and charted a 30-day pricing trend. It also offered to watch for price drops and reported its current top pick. All of this occurred seamlessly with small notifications embedded on the screen of an Amazon page.
One jarring element: Honey relentlessly offered a buy now, pay later plan promoting "Pay in 4 with PayPal."
And in this case, no discount code was available.
In the hunt for a deal on an item of clothing on Amazon, again, no discount was found. One attempt to save the size and color of the product in a Droplist was greeted with "Error. Please try again later." In another later attempt, the Droplist function worked.
Shopping the national brand website for the same item, Honey found a cash-back offer and a discount code amounting to over 37% off the surprisingly high retail price. Still, Amazon without a Honey price break was cheaper, if only by less than a dollar, excluding the Honey cash-back offer.
If you want to compare Honey with its competition, there are other money-saving shopping tools to consider. Rakuten, RetailMeNot, Camelcamelcamel, Coupert and Capital One offer discount-finding extensions and apps.