How to Build Credit
Get started as an authorized user, or with a credit-builder loan or secured credit card.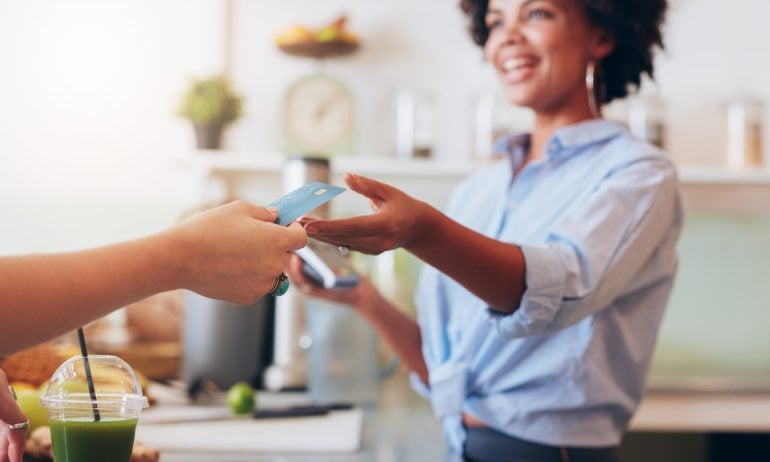 Many or all of the products featured here are from our partners who compensate us. This may influence which products we write about and where and how the product appears on a page. However, this does not influence our evaluations. Our opinions are our own. Here is a list of our partners and here's how we make money.
Building credit can be tricky. If you don't have a credit history, it's hard to get a loan, a credit card or even an apartment.
But how are you supposed to show a history of responsible repayment if no one will give you credit in the first place?
Several tools can help you :
Here's a look at credit-building tools, and how to use them to earn a .
If you're building your credit score from scratch, you'll likely need to start with a . A secured card is backed by a cash deposit you make upfront; the deposit amount is usually the same as your credit limit. The minimum and maximum amount you can deposit varies by card. Many cards require a minimum deposit of $200. Some companies such as Avant, Deserve, Petal and Jasper now offer  that don't need a security deposit.
You'll use the card like any other credit card: Buy things, make a payment on or before the due date, incur interest if you don't pay your balance in full. You'll receive your deposit back when you close the account.
NerdWallet regularly reviews and ranks  options.
Secured credit cards aren't meant to be used forever. The purpose of a secured card is to build your credit enough to qualify for an unsecured card — a card without a deposit and with better benefits. Choose a secured card with a low annual fee and make sure it reports payment data to all , Equifax, Experian and TransUnion. Your credit score is built using information collected in your credit reports; cards that report to all three bureaus allow you to build a more comprehensive credit history.
A  is exactly what it sounds like — its sole purpose is to help people build credit.
Typically, the money you borrow is held by the lender in an account and not released to you until the loan is repaid. It's a forced savings program of sorts, and your payments are reported to credit bureaus. These loans are most often offered by credit unions or community banks;  offers them online, as does .
 offers a $500 line of credit that is designed strictly to be a credit-building tool.
Another option: If you have money on deposit in a bank or credit union, ask them about a secured loan for credit-building. With these, the collateral is money in your account or certificate of deposit. The interest rate is typically a bit higher than the interest you're earning on the account, but it may be significantly lower than your other options.
It's also possible to get a loan or an unsecured credit card using a co-signer. But be sure that you and the co-signer understand that the co-signer is on the hook for the full amount owed if you don't pay.
A family member or significant other may be willing to add you as an  on his or her card. Doing so adds that card's payment history to your credit files, so you'll want a primary user who has a long history of paying on time. In addition, being added as an authorized user can reduce the amount of time it takes to generate a .
You don't have to use — or even possess — the credit card at all in order to benefit from being an authorized user.
Ask the primary cardholder to find out whether the card issuer reports authorized user activity to the credit bureaus. That activity generally is reported, but you'll want to make sure — otherwise, your credit-building efforts may be wasted.
You should come to an agreement on whether and how you'll use the card before you're added as an authorized user, and be prepared to pay your share if that's the deal you strike.
 such as Rental Kharma and LevelCredit take a bill you are already paying and put it on your credit report, helping to build a positive history of on-time payments. Not every credit score takes these payments into account, but some do, and that may be enough to get a loan or credit card that firmly establishes your credit history for all lenders.
 offers a way to have your cell phone and utility bills reflected in your credit report with that credit bureau. Note that the effect is limited only to your credit report with Experian — and any credit scores calculated on it.
Building a good credit score takes time and a history of on-time payments.
To have a FICO score, you need at least one account that's been open six months or longer and at least one creditor reporting your activity to the credit bureaus in the past six months. A , from FICO's biggest competitor, can be generated more quickly.
Practice these good credit habits to build your score:
A credit report is a record of how you've used credit in the past. Your credit scores predict how you'll handle credit in the future, using the information in your credit reports. You'll want to monitor both to watch for errors and to see your credit-building efforts pay off.
NerdWallet offers a  from TransUnion. You can also use educational tools such as NerdWallet's to see how financial actions affect your score.
Several credit card issuers print FICO scores on customers' monthly statements and allow online access as well. Some card issuers offer free scores to anyone, cardholder or not.
Request your  and check each for errors and discrepancies. Through April 2022, you can check your reports for free weekly. Dispute any credit report errors you find that might be lowering your scores.
Want nerdy knowledge that's personalized to your money? Bring all your money into one view, and get tailored insights to make the most of it.