NerdWallet Cash Back: How It Works With Your Existing Cards
NerdWallet Cash Back works with your existing credit or debit card.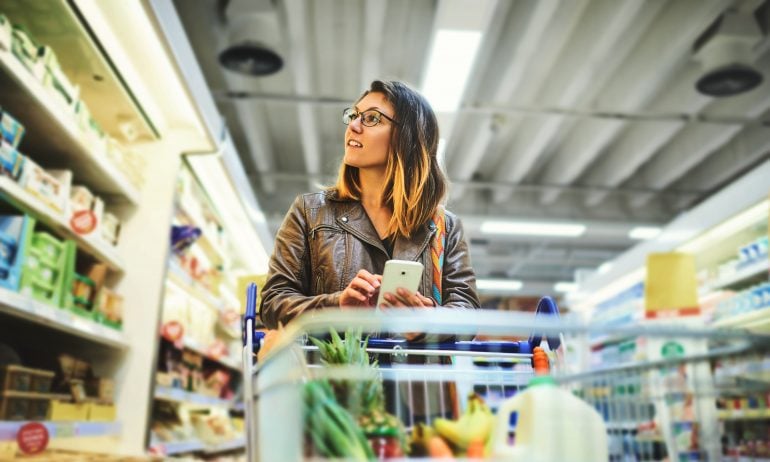 Many or all of the products featured here are from our partners who compensate us. This may influence which products we write about and where and how the product appears on a page. However, this does not influence our evaluations. Our opinions are our own. Here is a list of our partners and here's how we make money.
NerdWallet Cash Back takes your existing rewards card and powers even more cash back. It's a bit like turbocharging your rewards cards. It works on many non-rewards and debit cards, too.
Here's how you can cash in.
How to get additional cash back on your credit or debit cards
Then add an eligible credit or debit card. Simply put in the card number and expiration date. Read and check that you agree to the terms and then see the deals.
Get more from your wallet
Start earning 2%-10% more cash back with NerdWallet on eligible deals. No new cards needed.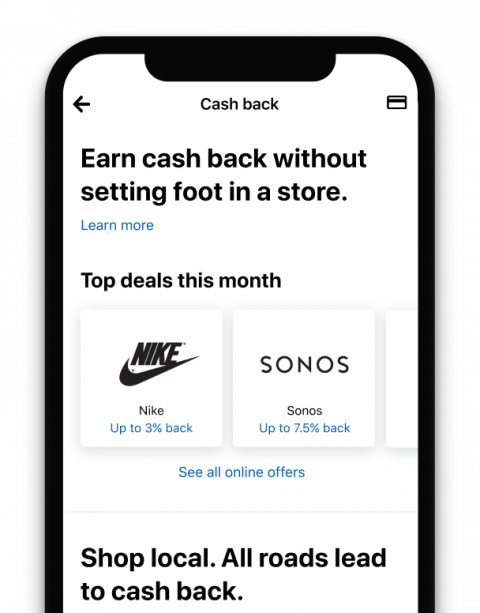 Earn cash back with online purchases
NerdWallet Cash Back gives you an additional 2%-10% cash back on top of what you already earn with a rewards card.
For online deals, you'll tap on a merchant logo so that your card is automatically linked to the purchase for cash back. You'll shop from the merchant's website to earn your reward. You can even send the link to your email to use later.
Feel free to use coupons or your best rewards card to snag even more savings.
If you use a debit card, you'll want to run the transaction as a credit card charge. In other words, don't enter your PIN.
Your cash back first appears in your cash back balance, then as a credit to your card statement — not as a discount at checkout.
Earn cash back at home or on the road
Local establishments, and the amount of cash back you can receive with each, will be shown in a list and located on a map. Activate them, and your next purchase is set to qualify for the cash-back offer. A handy description of the business along with the address, directions and hours of operation are also shown.
If you live in a suburban or rural area, there may be fewer local offers. Metropolitan residents will see the most nearby offers and benefits. When you travel, you can activate cash back offers just about wherever you are.
Are your existing rewards affected?
Here's the surprising twist: Cash back from NerdWallet doesn't affect your rewards cards' current benefits. You'll still earn cash back, miles or whatever else your present cards allow. But you'll also score an additional 2%-10% cash back when you shop NerdWallet's online offers or activate a cash-back deal at a business near you.
No fees: How does that work?
There's no commitment, so you can delete your card from the app at any time, and you aren't charged a fee for NerdWallet Cash Back.
Participating businesses pay NerdWallet a commission for our referral. Part of that commission is shared with you as a cash-back reward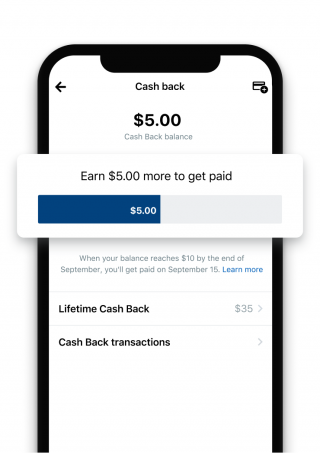 Cash back is automatically paid out
When you have at least $10 in your NerdWallet Cash Back account, you'll automatically receive a payout on the 15th of the next month. The payment is shown as a credit to your statement's balance on your "payout card," which is the first card you added.
Quickly compare cards and accounts to find the smartest rates and rewards.