What Are the 6 Types of Bankruptcy?
Bankruptcy can potentially help individuals and businesses get major debt relief, but it's not a quick fix.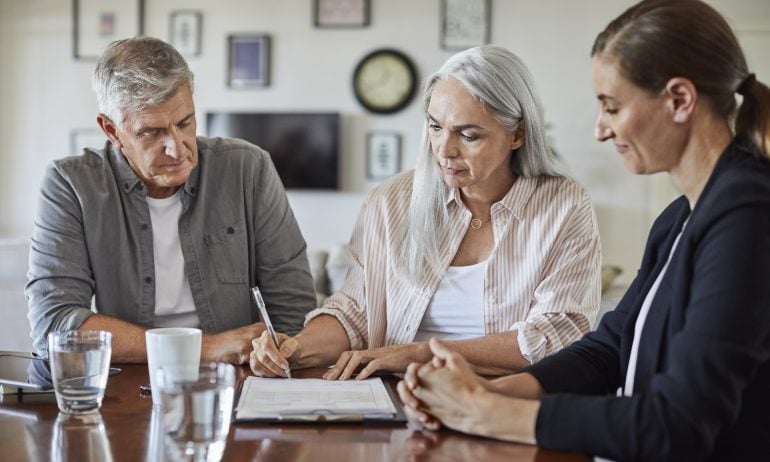 Many or all of the products featured here are from our partners who compensate us. This may influence which products we write about and where and how the product appears on a page. However, this does not influence our evaluations. Our opinions are our own. Here is a list of our partners and here's how we make money.
Bankruptcy, often considered a last financial resort, is a legal process that can help alleviate outstanding debts for individuals and businesses. Reasons to file for bankruptcy can include divorce, job loss, exorbitant medical bills or credit card debt.
There are several types of bankruptcy — six, as a matter of fact. The two most common types of bankruptcy for individuals are Chapter 7 and Chapter 13. But there are four other types of bankruptcy as well, according to the U.S. Bankruptcy Code: Chapter 9, Chapter 11, Chapter 12 and Chapter 15.
The type of bankruptcy you file depends on your situation.
But regardless of which type you file, the process you follow is typically the same: You'll usually find a bankruptcy attorney and make your case before a judge, who will then erase some of your debts or set you up with a repayment plan. Also note that an eligibility requirement — for all bankruptcy chapters — is that you must undergo credit counseling within the 180 days before filing.
Here are the basics about the six different types of bankruptcy. For a more exhaustive list of the eligibility requirements for each type of bankruptcy, check out the U.S. Bankruptcy Code.
This type of bankruptcy is known as "liquidation" because it wipes out most forms of unsecured debt; it can be used by individuals or corporations. Unsecured debt is collateral-free, meaning that the creditor isn't entitled to take property from you unless there's a judgment, according to the National Foundation for Credit Counseling.
If you're eligible for Chapter 7 bankruptcy, unsecured debt like credit card debt, personal loans and medical bills can be forgiven, but other types of debt — like back taxes and child support — aren't eligible for forgiveness. Student loan debt can be difficult to have discharged, but it's not impossible.
And contrary to popular belief, you won't necessarily have to relinquish all of your assets like your house or car in a Chapter 7 bankruptcy. The types and amounts of assets that are exempt from bankruptcy vary from state to state.
You have not filed for Chapter 7 bankruptcy in the last eight years, or for Chapter 13 bankruptcy in the past six years.

You'll have to face financial scrutiny through the means test, which determines whether you can file for Chapter 7 or Chapter 13.

You have not had a bankruptcy petition dismissed in the previous 180 days.
This type of bankruptcy, also known as a "wage earner's plan," reorganizes your debt through a repayment plan that the debtor proposes. Under Chapter 13 bankruptcy, individuals with regular income agree to repay all or some of their debts by paying installments to creditors over the span of three to five years.
You must have sufficient income to make payment plan installments.

You cannot have filed for Chapter 13 bankruptcy in the past two years or Chapter 7 bankruptcy in the past four years.

You must be up to date on filing your taxes.

Your combined secured and unsecured debts must be less than $2.75 million.
Known as "reorganization," Chapter 11 bankruptcy is typically used by businesses and corporations (and in rare cases it's used by individuals). According to the United States Courts, Chapter 11 bankruptcy can help a business keep operating while its debts are reorganized and repaid over time.
You cannot have filed a bankruptcy petition in the past 180 days that was dismissed for reasons like failing to comply with court orders or voluntarily dismissing your own filing.
This type of bankruptcy only applies to municipalities, such as cities, towns, villages, counties and school districts. The purpose of filing for Chapter 9 bankruptcy is to allow a municipality to reorganize its debts.
Only a municipality can file for Chapter 9 bankruptcy.
This type of bankruptcy only applies to "family farmers" and "family fishermen." It can be a cheaper bankruptcy to file than Chapter 11, and it allows family farmers or fishermen who are in financial distress to create a plan to repay their debts.
An individual and/or their spouse must be involved in a farming or commercial fishing operation.

The total debt amount for farmers can't exceed $11,097,350 — or $2,268,550 for fishermen.
Chapter 15 is the newest type of bankruptcy. Unlike other types of bankruptcy that involve liquidation of assets or debt reorganization, Chapter 15 bankruptcy guides foreign bankruptcy cases that involve assets held in the U.S.
Must have proof of a foreign bankruptcy proceeding.
Ready to conquer your debt?
Track your balances and spending in one place to see your way out of debt.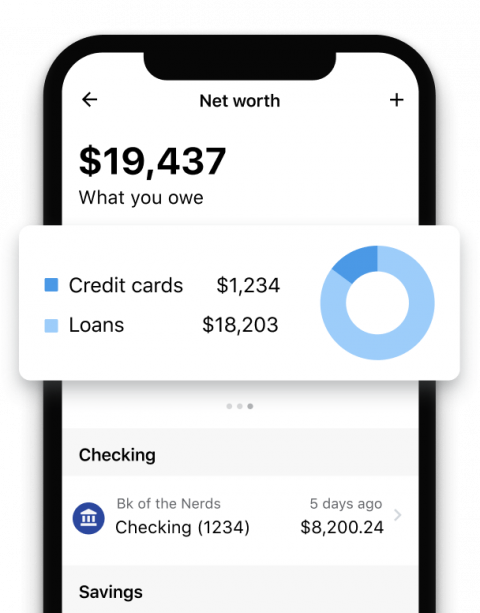 Which type of bankruptcy is right for you?
"Before you go down the bankruptcy path, I encourage people to work with a financial planner, a financial coach or even a nonprofit service to first help with trying to tackle the debt on your own," says Jay Zigmont, a certified financial planner and author of the book "Portraits of Childfree Wealth."
"For example, for medical debt you may be able to work with a hospital in order to receive charity care or financial aid, or work with them to get set up with a payment plan," he adds. Charity care or financial aid may allow you to receive free or low-cost medical care.
Zigmont also advocates for negotiating with debt collection agencies if possible, before turning to bankruptcy.
Individuals facing the need to declare bankruptcy are usually choosing between Chapter 7 (which is generally faster and easier to file) and Chapter 13 (which allows you to make payments and possibly keep more assets). It's best to work with a bankruptcy attorney in order to determine which type of bankruptcy is right for you and your unique situation.
According to The People's Law Library of Maryland, you should consider some of the following factors when deciding on a type of bankruptcy:
Not all types of debt can be discharged, regardless of which type of bankruptcy you file.

If you've previously filed bankruptcy, it will affect when and if you can file in the future, for both Chapter 7 and Chapter 13.

If you have high monthly income compared to your expenses, it may be difficult to file for Chapter 7.
Is filing for bankruptcy a bad thing?
Along with the misconception that you lose everything you own after declaring bankruptcy, many people hold the misplaced idea that having to turn to bankruptcy is a moral failing. If you're currently facing bankruptcy or have resorted to it in the past, it doesn't make you a bad person.
Although bankruptcy can be a costly and complicated option, it can also help give you a fresh start as you work on achieving financial wellness, and it can serve as a learning opportunity.
"Bankruptcy isn't inherently a bad thing, but it can be if you don't learn from it," says Zigmont. He notes that it's important to focus on improving your behaviors around money after filing for bankruptcy, in order to avoid it in the future.
And while there are some potential benefits to filing for bankruptcy, don't look to it as a quick fix for severe financial problems.