What Are My Financial Liabilities?
Liabilities are debts, such as auto and student loans.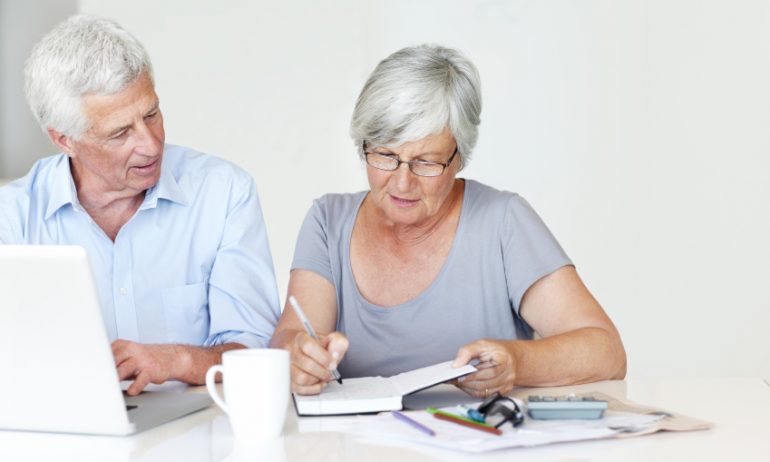 Many or all of the products featured here are from our partners who compensate us. This influences which products we write about and where and how the product appears on a page. However, this does not influence our evaluations. Our opinions are our own. Here is a list of our partners and here's how we make money.
Liability is a fancy word for debt, or something that you owe. Once you know your total liabilities, you can subtract them from your total assets, or the value of the things you own — such as your home or car — to calculate your net worth.
Liabilities are a part of your overall financial health, but they might not be harmful as long as you keep them in check. Here's what you should know.
What are some examples of liabilities?
A liability is money you owe to another person or institution. A liability might be short term, such as a credit card balance, or long term, such as a mortgage. All of your liabilities should factor into your net worth calculation, says Jonathan Swanburg, a certified financial planner in Houston. Examples include:
Credit card balances, if not paid in full each month.

Unsecured personal loans.
Why your liabilities matter
Liabilities reveal a lot about your relationship with money. For example, they can highlight your financial missteps and restrict your ability to build up assets. Having them doesn't necessarily mean you're in bad financial shape, though. To understand the effects of your liabilities, you'll need to put them in context.
The type of debt you incur is important, says Dana Anspach, a certified financial planner and founder of Sensible Money LLC in Scottsdale, Arizona. Certain liabilities can actually help increase your net worth over time. For example, student loans finance your education and might lead to a higher paying job. Others, such as credit card debt racked up from buying clothes and dining out, aren't going to add to your net worth.
Liabilities can become really problematic if they significantly exceed your assets — leaving you with a negative net worth — or interfere with your ability to pursue financial goals, such as saving for retirement or building an emergency fund. "Where people start getting into a lot of trouble is they start buying things on debt assuming they're going to have money left for their other goals, and it never ends up working that way," Swanburg says.
"I think you have to pay attention to both sides of the equation and particularly the change in direction," Anspach says. "If your debt is growing faster than your total assets, eventually you'll end up upside-down."
No matter how much debt you have or what kind, make sure you have a plan in place to pay it down — the sooner, the better. Typically, the more time you have to build up your assets, the less weight your liabilities will carry.
Once you identify all of your liabilities and assets, you can find your net worth. Fill in the boxes in the calculator below to get your results.
Keep your liabilities under control
If you're unhappy with your net worth figure and believe liabilities are to blame, there are steps you can take. Strategies like debt consolidation and the "debt avalanche" — attacking debts with the highest interest rates first — can help you pay off debt efficiently.
"I think people really can be surprised at how fast it can be paid down once they start to focus on it," Anspach says.
Check your financial health score to get a more detailed look at your spending and saving habits and find out how you can improve. If managing your liabilities seems overwhelming, consider working with a credit counseling agency to create a debt relief plan.