What Is Target Circle and How to Save Money With It
Members of the coupon program can earn 1% back for future Target purchases and also get to help direct charitable giving.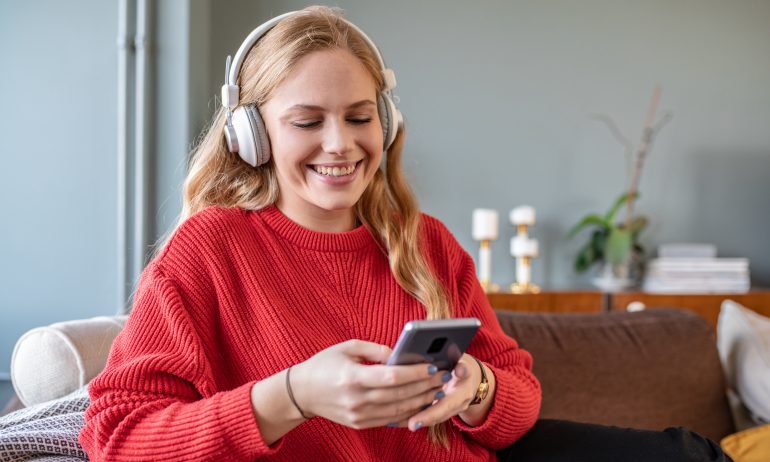 Many or all of the products featured here are from our partners who compensate us. This influences which products we write about and where and how the product appears on a page. However, this does not influence our evaluations. Our opinions are our own. Here is a list of our partners and here's how we make money.
Target Circle may sound like the convenience store version of Target, but it's not. It isn't a store-branded credit card either. It's a coupon program, and it's free to join.
Target Circle is the retailer's rewards program geared toward its loyal shoppers. Started in 2019, it's a no-cost membership that includes discounts, purchase rewards and other perks when shopping online or in store. Sign up, and it's like Target puts you in its inner circle. (Too easy, we know.) Also, there's no credit or debit card required.
What are the benefits of Target Circle?
Member deals and 1% earnings on purchases
The two primary perks of the program are: access to exclusive deals on a range of products (think a couple of bucks off essentials like a jug of Tide or a 10% coupon on a box of Pampers) and 1% earnings on most things you buy. The earnings accrued can be applied to future Target purchases.
A little something on your birthday
Happy big-box birthday to you when you're in the circle. You'll get 5% off — on just a single item — on your birthday or 30 days after, so you'll want to make it something special.
Offers from partnering brands
Use the program to score free trials for services from partnering brands like Apple and Tripadvisor, and get increased opportunities for rewards from cosmetic retailer Ulta.
There's also a charitable aspect to Target Circle. Each transaction earns one "community support vote," which gives you some say in where Target directs charitable donations. As a member, you can pick from a list of local and national nonprofits and cast your votes as they accrue. Target says it will spread what it gives accordingly.
Target Circle Week is the retailer's answer to Amazon Prime Day. The big Target sale overlapped with Prime Day in 2023, running July 9-15. Target Circle members had access to special discounts during the week. This is likely to turn into an annual thing, so look out for the event next year.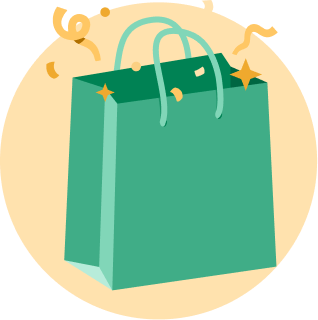 Shopping online just got nerdier
Let NerdWallet find the coupons, promo codes, and rewards every time you checkout.
How to sign up for and use Target Circle
Signing up for Target Circle is straightforward. You can join on Target's website, app or with the help of an associate in a store. Your name and email address are all you need. Add an optional phone number to make it easier to look up your account in the store.
Get deals: You can use the Target app or Target.com to browse hundreds of offers on a range of products. As long as you're signed in, you can save the offers you like and redeem the discounts in the store later. You'll use a bar code available in the app (printable online, too) or enter your phone number at checkout to redeem the deals you've saved. Certain offers extend to online purchases, too, but check the offer details to be sure.
Get rewards: Enter your phone number in the card reader or scan a bar code in the app at checkout to get the 1% earnings on purchases. Earnings collect and are viewable in the app's "wallet" or online when signed into your account. They can be redeemed in store with a scan of a mobile bar code or one printed out at home, and online by applying the rewards balance at checkout. Some products — such as alcoholic beverages, prescriptions and gift cards — don't qualify for the 1% purchase rewards.
How to get the most out of the membership
Save deals when you see them
Coupon clippers can be the real beneficiaries of Target Circle, especially those who regularly buy from the bull's-eye. Searching for and saving deals on the Target website or app is easier than cutting up a magazine, and it's kind of fun. Plus, all your stored offers stay with your account. Just "clip" before your trip and scan the bar code when you get there, or check out online. Be sure to nab the deal before it expires, though.
Don't have time to save offers in advance? It could get tedious. You'll either have to search the app while you're walking around the store, or pick up a product and use the app's built-in bar code scanner to check the UPC code for a deal.
Take the time to "vote" for a nonprofit and your purchases could support a cause you care about.
Consider better paths to cash back
While Target Circle's 1% back is OK, it will take a whole lot of laundry detergent to make a big dent. A rewards-oriented credit card or Target's own RedCard, which takes 5% off Target purchases, could be better options for steady savings. Purchases made with RedCard do not earn 1% with Target Circle.