5 Reasons to Lease — Not Buy — Your Electric Car
You'll get technology upgrades faster and needn't fret about the battery issues that come with an aging EV.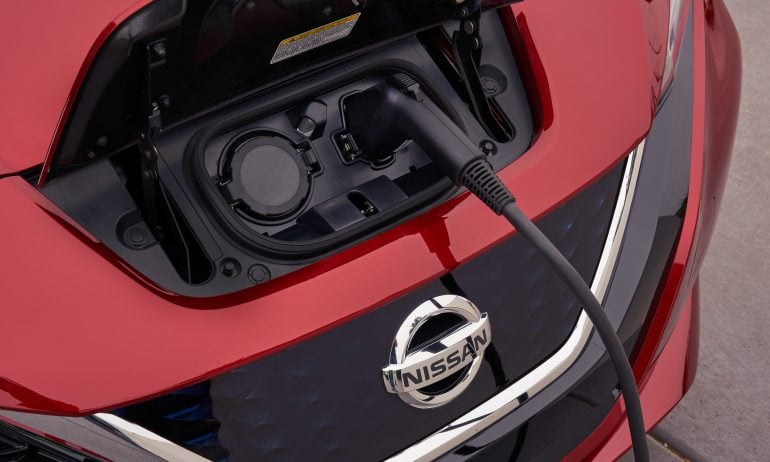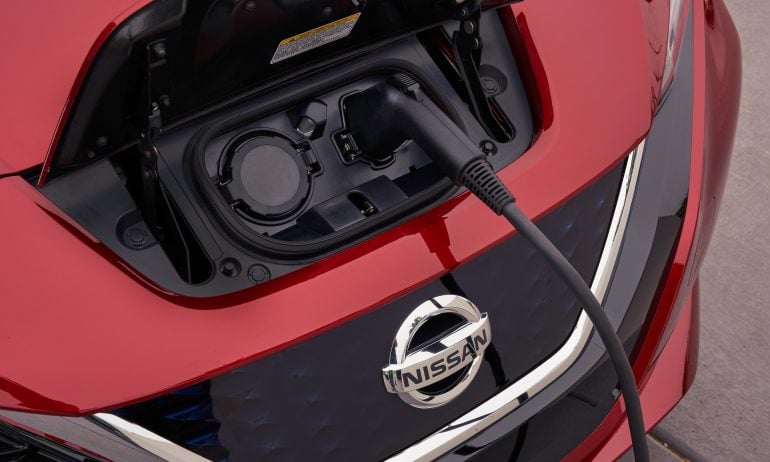 Many or all of the products featured here are from our partners who compensate us. This may influence which products we write about and where and how the product appears on a page. However, this does not influence our evaluations. Our opinions are our own. Here is a list of our partners and here's how we make money.
Leasing, rather than buying a car, isn't for everyone. But it's the smart choice if you're thinking about getting an electric car.
Leasing has grown in popularity — now making up almost 27% of all new car sales. But when it comes to electric vehicles, 80% are leased, according to Bloomberg New Energy Finance. (This excludes cars made by Tesla, which sells directly to consumers and doesn't report lease data.)
For these ever-evolving vehicles, leasing is an especially well-suited way to finance one. Here are five reasons experts it's better to lease vs. buy your EV.
1. You can get tech upgrades faster
Year-to-year changes in conventional cars are often minimal. "But the technology going into EVs is at a rate I've never seen before," says Scot Hall, executive vice president of operations for Swapalease, which matches leaseholders with car shoppers looking to take over a lease.
By leasing, you can upgrade to a new car every two to three years, and enjoy advances in battery durability, range and other improvements.
For example, Hall points to the first relatively affordable electric car, the Nissan Leaf. When it hit the market in 2010, its battery had an EPA-estimated range of 73 miles. Now, many EVs on the market, even besides the pricey Teslas, offer more than 200 miles of driving range. Two such models currently available are the 2021 Chevrolet Bolt and Hyundai Kona EV, both capable for driving over 250 miles on a single charge.
Additionally, charging times are faster and new features are available, such as the ProPilot Assist package in the 2021 Nissan Leaf, which sports semi-autonomous driving capabilities.
2. You avoid the steep depreciation
If you bought an electric car and decided to sell it even a year later, its value would have depreciated dramatically — "like a used bedsheet," as one commenter wrote on car sale site Autotrader. In fact, on average, 2020 electric vehicles have depreciated about 52% from the sticker price in the first year, according to data from iSeeCars.
Normally, cars that lose value quickly aren't good candidates for leasing, since the lease payment is based on the amount the car depreciates, plus fees. The greater the depreciation, the more expensive the monthly lease payment usually is.
However, carmakers offset the rapid depreciation of electric cars and lower the cost of payments using a variety of methods, Hall says. This includes:
Offering a low interest rate (called "money factor" in leasing)

Raising the residual value (how much the car is worth at the end of the lease)
Interestingly, the steep depreciation makes EVs a bargain on the used car market.
3. Battery degradation isn't your problem
Since the lithium ion batteries that power EVs are relatively new, there isn't a lot of data on how long they last and how quickly they'll stop holding a full charge.
"The questions are how much degradation, how fast and what is covered under the warranty," writes Fred Lambert, editor-in-chief of electric transportation blog Electrek. He notes that GM's owner's manual for the Chevy Bolt EV warns of potential battery degradation of up to 40% during the eight-year warranty, or within 100,000 miles.
However, if you lease an EV for just three years with the typically included 36,000 miles, battery degradation should be minimal.
4. You'll get more incentives more often
Electric cars are incentive magnets. Federal and state governments seem to want to reward EV owners to support clean energy. For example, if you live in California and lease an eligible EV, you can get a $2,000 cash rebate, and you can get up to two rebates (on separate leases) for a total of $4,000 back.
In many cases, carmakers also offer leasing specials like cash bonuses to reduce the price of an electric car so the lease payment is more affordable. For example, Hyundai recently offered a $12,000 cash rebate to those leasing the 2021 Kona EV. Hall says that for every $1,000 in cash rebates, it reduces the monthly lease payment by about $30.
5. You can scoop up loyalty bonuses
Carmakers also offer both loyalty and conquest bonuses to try to retain customers or lure shoppers away from the competition. According to Hall, these bonuses are higher for leasing an EV than for conventional cars. This means, as you approach the end of your lease, you're in a strong negotiating position — with even more options than you would have with a different vehicle. You can jump to a competitor or stay with your current brand and be rewarded.
Get more smart money moves – straight to your inbox
Sign up and we'll send you Nerdy articles about the money topics that matter most to you along with other ways to help you get more from your money.