Leasing vs. Buying an Electric Car: How to Compare
Leasing has advantages as battery technology evolves rapidly, but the case for buying is strengthening.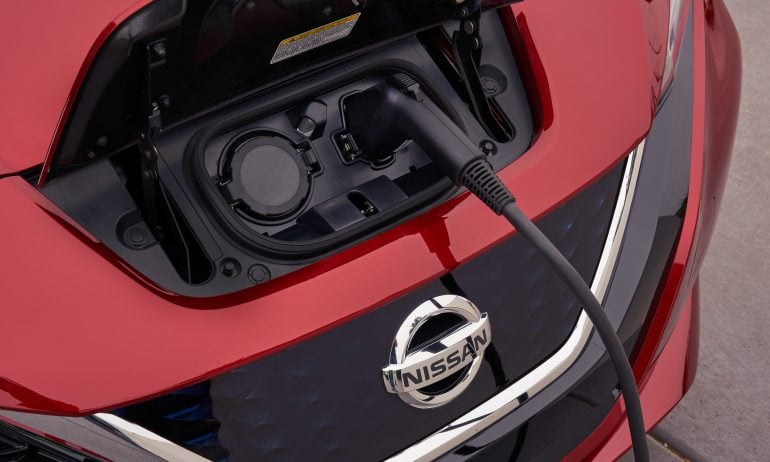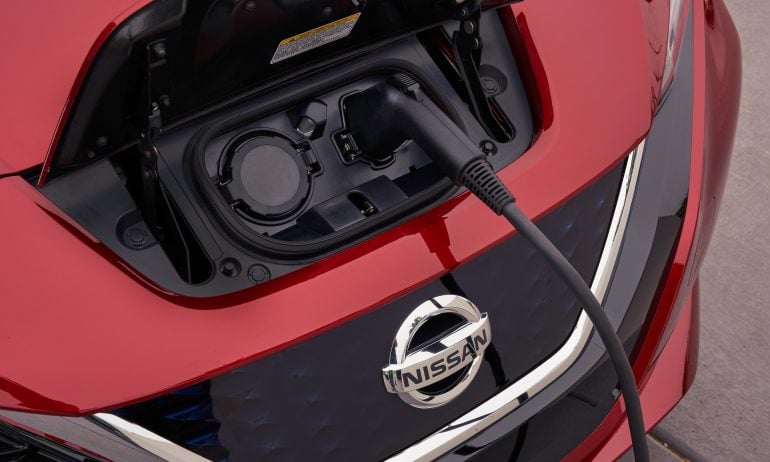 Many or all of the products featured here are from our partners who compensate us. This influences which products we write about and where and how the product appears on a page. However, this does not influence our evaluations. Our opinions are our own. Here is a list of our partners and here's how we make money.
Leasing an electric car gives you a lower monthly payment than buying the same car outright with financing. The tradeoff: You don't own the vehicle, and when the lease is up, you turn it in.
A few years ago, the case for leasing an electric vehicle, or EV, instead of buying one made a lot of sense. It was a hedge against quickly changing technology and the risk that you'd be stuck with an obsolete model before you even finished making loan payments.
Since then, technological advances have made a stronger case for EV ownership, a sentiment shared by the growing number of people who've opted for electric over gas. And supply disruptions have helped push the share of leased cars to recent lows.
Leasing may still make a lot of sense in some cases, but ownership has become a more viable option, narrowing the gap between these options.
When you lease a vehicle, you typically pay a down payment followed by monthly payments — similar to buying a car. But at the end of your lease, often three years, you return the car like a long-term rental.
With a lease, your monthly payment is determined primarily by the difference between the cost of the new vehicle and the expected value at the end of the lease. While monthly payments are generally higher when you buy a car, you own the vehicle, which means your monthly payment disappears when the loan is paid off.
Leasing has changed in the past few years
Supply-chain issues have hampered auto production the past few years, so there are fewer cars available to meet the demand, says Scot Hall, executive vice president of operations for Swapalease, an automotive lease marketplace. As a result, car manufacturers have had few reasons to offer incentives to lease, like cash toward a down payment.
The net effect is that drivers have leased less: In 2019, nearly 1 in 3 new gas, hybrid or electric vehicles was leased. By mid-2022, that number dropped to less than 1 in 5.
The EV landscape has changed, too
Shopping for an EV is different now than it was in 2020. "The offerings by manufacturers have improved dramatically even over the last several years," Hall says.
Quality and range have improved, and more models are available. By the end of 2023, the number of EV models available in the U.S. could quadruple compared with 2020, according to Kelley Blue Book, an automotive pricing guide. Once the realm of small cars, EVs have expanded to include large SUVs and pickup trucks.
Of course, pricing is a factor, too. In February 2023, the average new EV sold for $58,385, according to data company Cox Automotive. That's well above the $44,697 paid for new non-luxury vehicles in the same month, as reported by Cox. Just because the average EV is more expensive, though, doesn't mean you can't find a few EVs for under $40,000, and you can expect even more options in the months ahead.
EV tech is still evolving
In 2015, Car and Driver magazine's top entry-level EV was the Chevrolet Spark, which had a range of 82 miles and cost $25,995. Today, eight years later, for nearly the same price, you can buy a Chevrolet Bolt with a range of 259 miles.
That level of progress can woo new buyers. But it can also give others pause: If that progress was made in the past few years, what advances could you miss out on if you lock in today's cutting-edge tech by buying an electric vehicle? In fact, more than 1 in 3 Americans reported waiting until ranges of 500 miles are common before they consider buying an EV, according to a March 2023 poll conducted by Reuters/Ipsos.
So, should you lease or buy an electric car?
Sandy Munro, CEO of automotive consulting firm Munro & Associates and host of the popular YouTube EV channel Munro Live, says the decision to buy or lease depends largely on the car you're interested in.
For example, he says Teslas, with their established track record and proven longevity, are a good candidate for buying. Leasing is the better option for other, less proven vehicles or those with documented issues. If the vehicle proves to be unreliable or if future models receive major tech upgrades that make your leased version less valuable than you expected, you won't face the issue of selling it or trading it in at the end of your lease.
Munro says another reason leasing might make sense right now is that battery innovations now under development are about three years away from being available — which happens to be the length of a standard lease. "The next generation of batteries are going to be sensational," he says. "Will they be able to compete against a Tesla? Sure. Yeah, they will. Then I'm going to probably recommend a lot more people buying."
Get more smart money moves – straight to your inbox
Sign up and we'll send you Nerdy articles about the money topics that matter most to you along with other ways to help you get more from your money.