$2.6B in Free College Money Went Unclaimed by 2018 Grads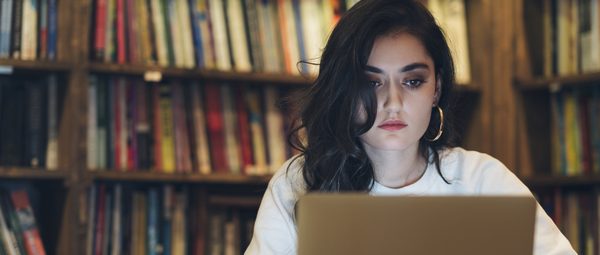 Many or all of the products featured here are from our partners who compensate us. This influences which products we write about and where and how the product appears on a page. However, this does not influence our evaluations. Our opinions are our own. Here is a list of our partners and here's how we make money.
High school graduates who didn't complete a federal financial aid application missed their opportunity for part of $2.6 billion in free money for college, according to NerdWallet's annual analysis of federal financial aid data.
The money went unclaimed by 661,000 members of the Class of 2018 who were eligible for a federal Pell Grant but didn't complete the Free Application for Federal Student Aid, or FAFSA. The application is key to getting money for college including work-study, federal loans and aid from states and schools.
The average Pell Grant was $3,908 for the 2018-19 school year, NerdWallet found. The maximum allowable award for the year was $6,095.
Student loans from our partners

Pell Grants are awarded to students from lower-income families. The amount awarded is based on the cost of attendance at a student's school and information provided through the FAFSA, including a family's financial need. Students can receive a Pell Grant for up to 12 semesters, or about six years, but they must submit an application each year to qualify.
The total Pell Grant money awarded to college students for 2018-19 was $27.5 billion, which was distributed to over 7 million students.
Among 2018 graduates, more than half were eligible for a Pell Grant, according to federal financial aid data from the Florida College Access Network.
States where students compete for the funds
Tennessee and Louisiana tied for the lowest percentage (17%) of high school graduates who didn't complete their FAFSA, according to NerdWallet's analysis. Both states are taking steps to make sure even more students complete their FAFSA.
In Tennessee, the state higher education commission hosts "FAFSA Frenzy" events annually to improve the rate of completed applications, which are required for the state's free community college program called Tennessee Promise.
Louisiana's state office of student financial assistance hosts FAFSA completion and correction events, along with a competition among schools to encourage finishing the applications. The state also requires high school seniors to complete a financial aid application or sign a waiver to receive their diploma.
States where students miss out
But states' completion efforts are often no match for other deeply rooted factors.
More than half of high school graduates in Utah (55%) and Alaska (52%) didn't complete the application for 2018-19. Both states carry out completion awareness campaigns, but the unique makeup of their populations stymie broader efforts, officials say.
Many graduates in Utah are members of the Church of Jesus Christ of Latter-day Saints and serve two-year religious missions before applying for college or financial aid. About two-thirds of students in Utah are Mormon and about half go on missions, says David Buhler, commissioner of the Utah System of Higher Education.
The commission hosts over 100 FAFSA completion open houses statewide and promotes applying for financial aid before heading off to missions — to make the renewal process easier when they return — but it's not having the impact officials had hoped.
"Their focus is on getting ready for a mission — young men in particular — and college is 'something I'll deal with later,'" Buhler says. "It's against human nature expect a late teen to do something like this before they have to. But we do encourage it."
In Alaska, Rebekah Matrosova, director of outreach and early awareness for the Alaska Commission on Postsecondary Education, says the data may be underreported due to the number of small, rural schools throughout the state.
However, Matrosova also says College Goal Alaska, the state's FAFSA completion awareness initiative, tries to reach as many of those communities as possible.
"A lot of it comes down to awareness not being there, or the misconception that the FAFSA is only for certain people from certain backgrounds when it is something that everyone can benefit from," Matrosova says.
Among all high school graduates, 37% didn't complete the FAFSA, according to NerdWallet's analysis. Why?
The biggest misconception is families think they won't get any financial aid, says student loan expert Kevin Fudge. In reality, all families qualify for federal student loans and most will qualify for some other kind of aid.
Parents also could be reluctant to share their financial information for privacy concerns, says Fudge, the director of consumer advocacy and ombudsman for American Student Assistance, a national nonprofit dedicated to helping students achieve education and career goals.
Other students may start the FAFSA, but don't finish it or make a mistake that eliminates them from receiving aid. For example, in Alabama, students submitted 33,266 applications, but 30,379 were approved.
How to make sure you don't miss out
To complete the FAFSA, go to the federal student aid website at Studentaid.ed.gov. In addition, this year the Federal Student Aid Office launched a new mobile app, myStudentAid, to encourage higher rates of completion. However, only new college students can use it for the 2019-20 school year.
Get pre-qualified in just 3 minutes with Credible
Check multiple student loan lenders to get accurate, pre-qualified rates with no impact to your credit score.
Spot your saving opportunities
See your spending breakdown to show your top spending trends and where you can cut back.