Will My Student Loan Forgiveness Be Taxed?
Federal student loan borrowers won't pay income tax on any debt forgiven through Dec. 31, 2025.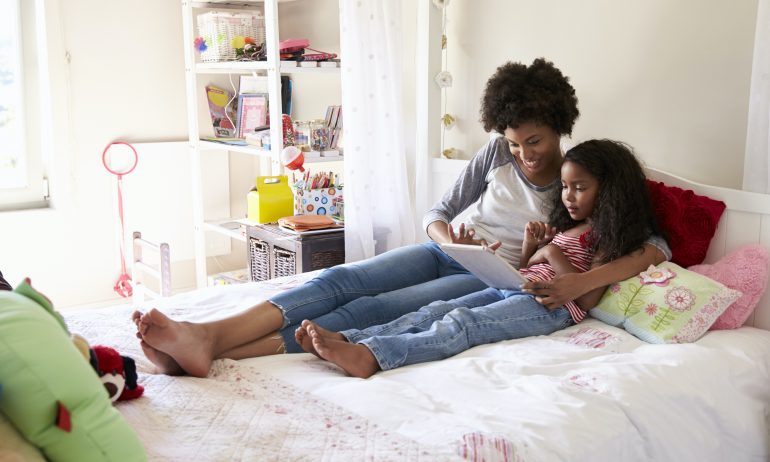 Many or all of the products featured here are from our partners who compensate us. This may influence which products we write about and where and how the product appears on a page. However, this does not influence our evaluations. Our opinions are our own. Here is a list of our partners and here's how we make money.
Through the end of 2025, no borrowers will pay federal income taxes on any student debt discharged by the federal government.
A provision in the March 2021 COVID-19 relief package stipulates that any debt forgiven from Dec. 31, 2020, to Jan. 1, 2026, will not count as income. Without the provision in place, the amount forgiven under one of the existing forgiveness programs (income-driven repayment), is reported to the IRS as income and taxed according to the borrower's current tax bracket.
Any debt forgiveness wouldn't benefit borrowers if it led to an unaffordable tax bill, says Douglas Webber, associate professor of economics at Temple University.
"I see this as one step closer to eliminating what would be not just a big potential downside, but a big public relations problem," Webber says.
What your bill could look like without a tax break
Let's imagine there were no tax break. And we'll also look into a crystal ball and say you have $10,000 of student loan debt forgiven sometime this year. Your household earnings are $68,000 (the approximate median in the U.S.), which means you fall within the 22% tax bracket. When you pay taxes on 2022 income, the forgiven debt would be taxed at 22% and you would owe $2,200 on it.
Without a tax break, forgiveness could also have pushed you into a higher tax bracket. Say you earned $89,075 — the high end of the 22% tax bracket — and had $10,000 forgiven, which pushed you into the next bracket. Since it's a progressive tax system, you would end up paying 22% on your income, but 24% on that amount that spilled over into the higher tax bracket ($2,400 in this example).
There are additional sacrifices on the lower end of the income spectrum, says Erica Blom, a senior research associate at the Urban Institute, a nonprofit research organization. Sliding into a different tax bracket could result in loss of credits, such as the earned income tax credit or a child tax credit.
"That could have been as bad or worse than asking someone to cough up an additional $1,000 in taxes," Blom says.
Where student loan cancellation stands
President Joe Biden announced the details on a broad student loan debt cancellation on Aug. 24. Federal student loan borrowers who meet income requirements will see $10,000 in debt canceled. If the borrower received a Pell Grant to attend school, the forgiven amount rises to $20,000.
The White House says the plan cancels the full remaining balance for 20 million. Income requirements block relief for high-income households: Individuals must have earned less than $125,000 in the previous tax year, while married couples filing jointly must earn less than $250,000.
Meanwhile, federal student loan borrowers remain in an interest-free payment pause that began March 13, 2020, and extends through Dec. 31, 2022.
Existing forgiveness plans and taxes
Although there are existing debt cancellation programs, the success rates and tax implications have varied. Public Service Loan Forgiveness offers tax-free debt cancellation for borrowers who are approved. So does borrower defense to repayment — used if you've been defrauded by your school — and disability forgiveness.
Forgiveness is normally taxed for those enrolled in an income-driven repayment plan, which sets payments at a portion of your income and forgives debt after 20 or 25 years.
The education department announced a waiver in April 2022 that would retroactively count additional months of repayment toward income-driven repayment forgiveness for borrowers who were steered into forbearance by their servicers. The waiver also includes borrowers who hadn't consolidated in the direct loan program or who made payments on the wrong type of loan.
The Department of Education estimates the waiver will forgive debt for thousands of borrowers and bring 3.6 million borrowers closer to forgiveness. The tax break means any borrowers whose debt is forgiven prior to January 1, 2026, won't face income taxes on the amount discharged.
Spot your saving opportunities
See your spending breakdown to show your top spending trends and where you can cut back.