How to Get a Closed School Loan Discharge
You may be able to get closed school discharge if your school closes while you're attending or soon after.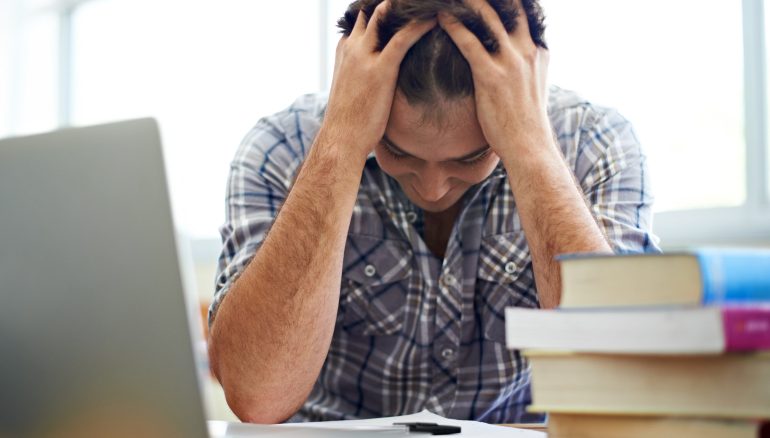 Many or all of the products featured here are from our partners who compensate us. This may influence which products we write about and where and how the product appears on a page. However, this does not influence our evaluations. Our opinions are our own. Here is a list of our partners and here's how we make money.
A school closure can leave you with no degree and burdened with debt. Here's what you can do if your school closes while you're enrolled:
If you get a closed school discharge, you can't transfer credits you earned at that school — you'll have to start your education over. That makes a transfer the better choice for most students, if you can find a school you like that accepts your credits.
Transferring to another school lets you continue the educational path you've already started. Before you start the transfer process, see how many of your existing credits your new school will accept. Credits obtained at a school that has closed may only be partially transferable — or not transferable at all.
Before your school closes, it must provide you with a way to access your transcript in the future so you can share it with potential transfer schools. If you're unsure of how to retrieve your academic records, review the school-specific information on the Department of Education's .
If your school is on the path to closure, it may also offer what's known as a teach-out plan. A teach-out plan helps you finish your coursework, typically at another institution that has agreed to take on students from your closed school. Be sure to check out the new institute using the  to evaluate the education you'll receive.
Under a closed school loan discharge, all of your federal loans will be dismissed. To be eligible, you must meet one of the following conditions:
Your loans are not eligible for a closed-school discharge if you complete a comparable educational program through a teach-out plan or transfer credits to a new school. If your new school won't accept most of your credits, opting for a discharge may make more sense.
Discharged amounts do not count as taxable income on your federal return. You can apply for a closed school discharge with your .
Legislation changes in 2017 made relief possible for some other types of financial aid in the event of a school closure:
While federal loan borrowers may have options, private loan borrowers will still be responsible for repayment. Contact your lender or servicer to see what assistance may be available.
For students who don't qualify for federal debt assistance, there may be one last resort. If your state offers a tuition recovery fund or student protection fund, you may be able to receive some compensation for lost costs and educational opportunity due to a school closure. Fund availability and qualifications will vary from state to state, so check with your state's post-secondary or licensing agency.