Congress Votes to Restart Student Loan Payments, but Don't Panic Yet
The president says he will veto legislation that ends student loan forbearance early via the Congressional Review Act.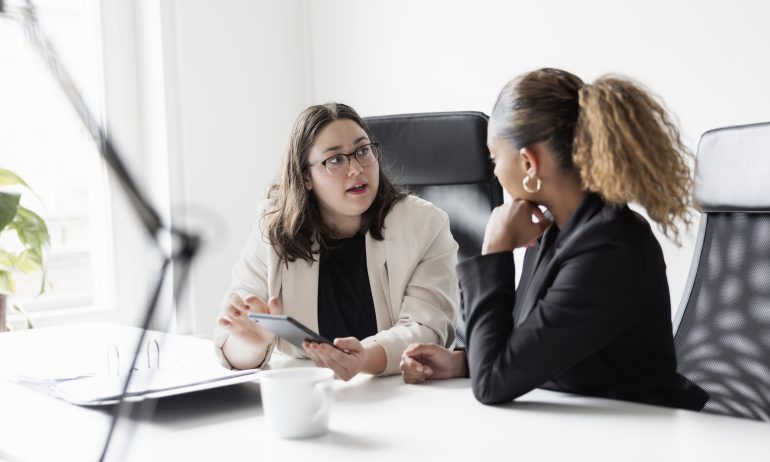 Many or all of the products featured here are from our partners who compensate us. This influences which products we write about and where and how the product appears on a page. However, this does not influence our evaluations. Our opinions are our own. Here is a list of our partners and here's how we make money.
Editor's Note: This story was updated on June 1 after the Senate voted to pass the Congressional Review Act proposal and send it to the president's desk.
On Thursday, the U.S. Senate voted to advance a proposal that could retroactively end the student loan payment pause, kill the president's debt cancellation plan and potentially force hundreds of thousands of public servants to return forgiven debt to the government. The House of Representatives had passed the proposal on May 24.
But borrowers shouldn't panic yet, because the proposal, pushed forward by Republican lawmakers under the Congressional Review Act, is unlikely to succeed.
Now that the proposal has cleared Congress, it's heading off to the White House, where President Joe Biden has vowed to veto it. Both the House and Senate would need a two-thirds majority to overturn a presidential veto, which is unlikely to happen.
Bottom line: Student loan borrowers shouldn't worry that the CRA will force them to repay their debt immediately. Instead, put your energy into preparing for forbearance to end. Federal student loan payments are scheduled to resume in early fall.
What would the Congressional Review Act do to student loans?
The Congressional Review Act is a tool that allows lawmakers to overturn final rules issued by federal agencies — the Department of Education, in this case.
The GOP proposes using the CRA to reverse about nine months of interest-free forbearance, immediately restart monthly bills, block Biden's student debt cancellation plan of up to $20,000 of relief per borrower and prevent the Education Department from enacting similar actions in the future.
"Tens of millions of people will be immediately hit with bills for past-due interest charges courtesy of congressional Republicans," said Mike Pierce, executive director of the Student Borrower Protection Center, in a press briefing on May 23, a day before the House vote.
In both chambers, the votes were largely along party lines. The House voted 218-203 for the proposal on May 24; two Democrats, Rep. Jared Golden of Maine and Rep. Marie Gluesenkamp Perez of Washington state, joined the Republican majority. The Senate passed the proposal in a 52-46 vote on June 1. There, two Democrats and one Independent joined the Republican majority: Sen. Joe Manchin of West Virginia, Sen. Jon Tester of Montana and Sen. Krysten Sinema of Arizona, respectively.
The consequences would be dire for some. Each month federal loans spent under forbearance has counted toward loan forgiveness eligibility under income-driven repayment plans and the Public Service Loan Forgiveness, or PSLF, program. Because the CRA would invalidate nine months of forbearance, it would reinstate the debt of more than 260,000 borrowers who have earned loan forgiveness under PSLF since September 2022 — averaging about $72,000 per person, according to a recent analysis by the American Federation of Teachers and the SBPC. It would also erase nine months of progress toward forgiveness under the PSLF program for 2 million additional borrowers, the report found.
"This will be a draconian mess," AFT President Randi Weingarten said in the May 23 press briefing.
Student loans entered the political crosshairs during the pandemic. Forbearance began in March 2020 under the Trump administration. Although this spelled relief for 43.5 million federal student loan borrowers, it has come at a controversial cost: roughly $5 billion in revenue per month, according to a November 2022 estimate by the Committee for a Responsible Federal Budget, a think tank that supports lowering the deficit.
The CRA isn't the only recent legal threat to the payment pause. In March, private student loan lender SoFi sued to end it, saying the latest forbearance extension has cost the bank millions in profits due to borrowers not refinancing. Conservative think tank The Mackinac Center for Public Policy filed a lawsuit calling the pause an "enormous expense to taxpayers" and asked a judge to immediately reinstate payments.
Prepare for payments to resume by early fall
Though this CRA proposal is unlikely to succeed, borrowers are still set to return to student loan payments soon. Expect bills and interest to resume by early fall. We don't yet know the fate of Biden's cancellation plan in the Supreme Court, so prepare to pay on your full loan balance.
Locate your student loan servicer. The company that manages your student loans may have changed since forbearance began. Find your servicer by logging into StudentAid.gov.

Contact your servicer. Log in to your servicer's website or give them a call. Update your contact information. Ask how much you might owe when payments resume, how much your monthly bills could be, and what payment plans are available to you. If you had automatic payments before forbearance, set those up again. Servicers expect a customer service bottleneck when payments resume, says Scott Buchanan, executive director of the Student Loan Servicing Alliance, so get ahead of traffic now.

Consider an income-driven repayment plan. Your servicer can help you sign up for an IDR plan. These plans lower your monthly bills to a set portion of your disposable income. Your payment could be as low as $0 per month. You can do the paperwork now so you're set in an IDR plan when forbearance ends, Buchanan says.

Put money aside. If you can, consider putting aside your estimated student loan payment each month in a high-yield savings account. This can help you cover the first few months of student loan payments when they restart. 
Spot your saving opportunities
See your spending breakdown to show your top spending trends and where you can cut back.