Income-Driven Repayment: Is It Right for You?
Can't afford federal student loan payments? Qualify for public service loan forgiveness? It might be right for you.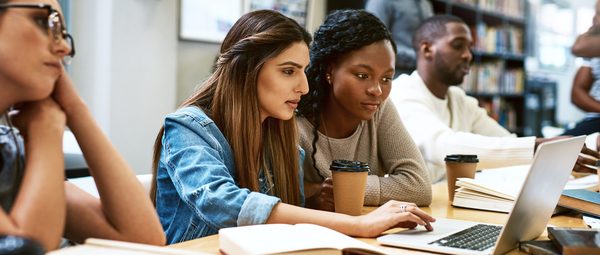 Many or all of the products featured here are from our partners who compensate us. This may influence which products we write about and where and how the product appears on a page. However, this does not influence our evaluations. Our opinions are our own. Here is a list of our partners and here's how we make money.
The federal government offers four income-driven repayment plans that can lower your monthly bills based on your income and family size. It could even be $0 if you're unemployed or earn less than 150% of the poverty threshold.
Switching to one of these plans is usually right for you in the following instances:
Here's what to know about the different income-driven plans before you sign up.
All income-driven repayment plans share some similarities: Each caps payments to between 10% and 20% of your and forgives your remaining loan balance after 20 or 25 years of payments. The four plans are:
The least confusing way to select a plan is to let your servicer place you on the one you qualify for that has the lowest monthly payment. You can choose this option when you complete the income-driven repayment plan application.
But the plans do have some distinct differences. A specific one may be necessary, or best for you, in the following instances.
Payments under every income-driven plan count toward Public Service Loan Forgiveness. If you'll qualify for this program, choosing the plan that offers you the smallest payment is likely your best bet.
Before enrolling in any income-driven plan, plug your loan information into Federal Student Aid's . This will give a good idea of your monthly bills, overall costs and forgiveness amounts under each plan.
To keep your income-driven repayment status you must  every year. If your income changes, your payments will change, too. If you miss the recertification deadline, you'll have to pay more — likely the standard repayment plan amount — until you re-enroll. Any interest will typically be capitalized, or added to your principal balance, at that point.
While income-driven repayment options can make monthly student loan payments more affordable, these programs do have some potential disadvantages.
You can apply for income-driven repayment at or by sending your a paper request form. You can change your student loan repayment plan at any time.
To complete the application, you will need to provide information about your family size and your most recent federal income tax return or transcript. If you didn't file taxes, you'll need to submit alternate proof of any taxable income you've earned within the past 90 days, such as:
Your servicer can put your loans in forbearance while processing your application. You aren't required to make payments during forbearance, but interest will accrue on your loan. This increases the amount you owe.
Factors besides your income can affect . If your payments end up being too high, the federal government offers and plans, which lower your payments but aren't based on your income. You may pay more interest under these plans, though, and neither offers loan forgiveness.
Refinancing your student loans with a private lender could also reduce your monthly payments, depending on the new loan's terms. But can be risky, as you'll lose access to programs like income-driven repayment and loan forgiveness. Be sure you're comfortable giving up those options before refinancing.