Can I Consolidate My Defaulted Student Loans?
Consolidate defaulted student loans by making three on-time payments or enrolling in an income-driven plan.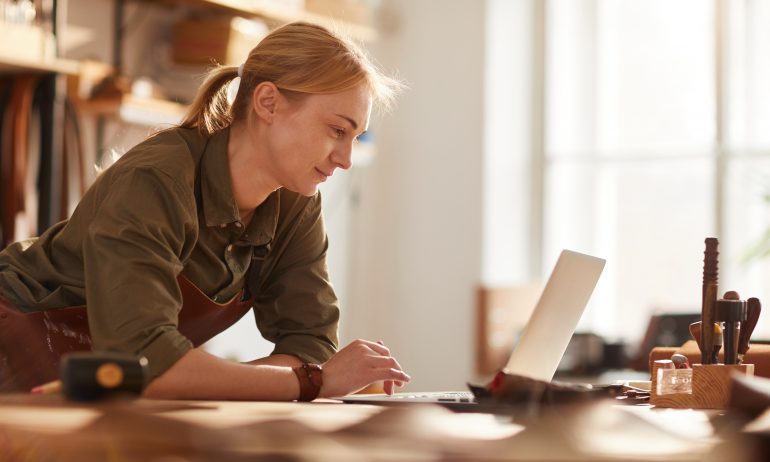 Many or all of the products featured here are from our partners who compensate us. This influences which products we write about and where and how the product appears on a page. However, this does not influence our evaluations. Our opinions are our own. Here is a list of our partners and here's how we make money.
Consolidating student loans is a strategic way to get out of federal loan default. You combine federal loans into one new direct student loan with its own interest rate.
It's one of the three ways the federal government lets you get out of default — along with full repayment and loan rehabilitation. And it's the fastest way to do it if you can't pay your balance in full.
How to consolidate your defaulted loans
Make three full, on-time consecutive monthly payments on the defaulted loan. The amount you pay is determined by the loan holder, but it can't be more than what is affordable for your financial circumstances. (Under this option, you can enroll in any repayment plan.)
If the loan in default was already consolidated as a direct loan you can still reconsolidate, but you must also include at least one other eligible loan in the consolidation. Without an additional eligible loan, the only way to get out of default is to pay in full or through loan rehabilitation.
Borrowers with a defaulted FFEL Consolidation Loan can be reconsolidated, but only if you agree to repay under an income-driven plan.
For those whose defaulted loans are subject to wage garnishment or other collections, you can consolidate only if the wage garnishment order has been lifted or the judgment is vacated.
Never pay to consolidate defaulted loans
If your loans are in default, you may feel pressure to get out of the hole quickly. When you're desperate, you're more likely to fall prey to scam companies asking for payment to consolidate or forgive your debt into a new federal consolidation loan.
But consolidating your debt through the federal government is always free. You can do so by logging in to your Federal Student Aid account and completing an application.
There are legitimate private lenders that refinance both federal and private loans into a new private loan, but you'll lose federal repayment options. It's also highly unlikely that private lenders would agree to consolidate defaulted loans. Previously defaulted loans may qualify, but it will depend on the lender's policy.
Benefits of consolidating defaulted loans
Once your loans are in good standing, you'll see multiple benefits restored, including eligibility for:
Income-driven repayment plans.

Loan forgiveness programs.

Federal financial aid if you return to school.
What to do after you consolidate defaulted loans
Once you consolidate loans, consider enrolling in an income-driven repayment plan to help avoid future default. It sets your payments at a portion of your income and extends your loan term. That payment can be as low as $0.
If you're facing other financial difficulties, like a job loss, you can request an unemployment deferment or a forbearance to pause payments until you get back on your feet.
Even when you get out of default, the status will remain on your credit report. The only way to get a default removed from your history is through rehabilitation.
Spot your saving opportunities
See your spending breakdown to show your top spending trends and where you can cut back.