What Are the Odds I'll Get Student Loan Forgiveness?
The odds you'll get student loan forgiveness are low unless you meet qualifications for existing programs.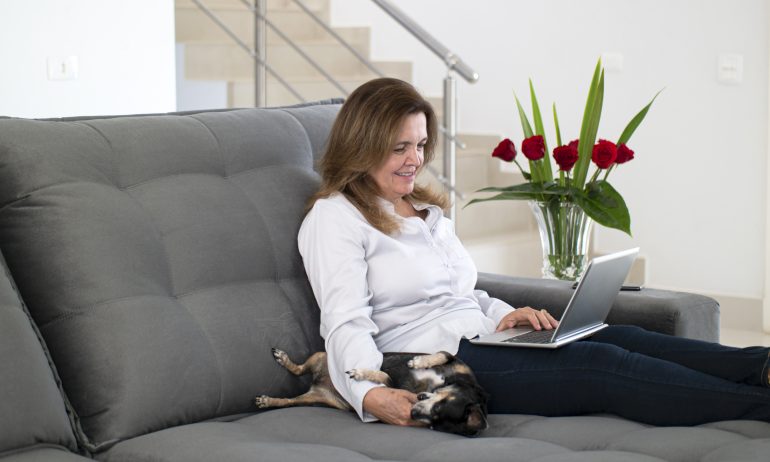 Many or all of the products featured here are from our partners who compensate us. This may influence which products we write about and where and how the product appears on a page. However, this does not influence our evaluations. Our opinions are our own. Here is a list of our partners and here's how we make money.
The odds you'll get student loan forgiveness are generally low since the vast majority of borrowers fail to meet one or more of the federal government's requirements for eligibility.
It remains unclear if President Joe via executive order or if he'll wait to see if Congress will propose legislation. Right now, borrowers seeking to discharge their debt will have to rely on the programs that already exist, such as Public Service Loan Forgiveness or borrower defense to repayment.
One thing to keep in mind: Only the owner of your debt (the federal government or your private lender) can forgive your debt. That means can forgive your debt — no matter how legit they might seem.
Among the current federal programs, here's what the approval stats look like (data for some programs are limited):
Federal student loan borrowers working in public service can get their loans forgiven tax-free after 10 years' worth of payments made while working full time for qualifying employers. Borrowers must have direct loans and be enrolled in an income-driven repayment plan to qualify. It's a notoriously difficult process with lots of red tape and a high rejection rate.
Under , or TEPSLF, borrowers who made payments on a graduated, extended, consolidation standard or consolidation graduated repayment plan can apply for loan forgiveness, even though payments made on those plans don't usually qualify. There is only one application for PSLF and TEPSLF.
Just one-in-five borrowers currently pursuing PSLF can expect to have their loans discharged by 2026, according projections by Pennsylvania Higher Education Assistance Agency, as revealed in a Freedom of Information Act request made by Student Borrower Protection Center.
From Nov. 9, 2020 to April 30, 2021, the Department of Education received 391,333 applications for PSLF and Temporary Expanded PSLF. Prior to this period, a total of 335,478 PSLF and TEPSLF applications were submitted.
Among all applications, only 8,429 (5,467 for PSLF and 2,962 for TEPSLF) have been deemed eligible for forgiveness, which means only 1.16% of all applications have ever been approved.
The average balance of borrowers whose loans were discharged under PSLF was $82,804 and $43,879 for borrowers under TEPSLF.
Among those pursuing PSLF, 1.25 million borrowers submitted employment eligibility certification and received a qualifying payment count, according to the department.
The most common reasons for rejected PSLF applications include:
The figures that include the majority of those rejected include borrowers who have been in repayment for at least 120 months due to having loans from the Federal Family Education Loan Program, according to the department. When these borrowers consolidated FFELP loans into direct loans, they "were made to start over on a brand-new clock," meaning they didn't get any credit for previous loan payments made during qualifying employment.
Income-driven repayment plans set borrowers' payments at a portion of their income and extend their repayment period to 20 or 25 years. At the end of repayment, the remainder of their balance is forgiven.
Thus far, 32 of potentially millions of borrowers have received debt cancellation through , according to federal data obtained by the National Consumer Law Center and Student Borrower Protection Center.
The first income-driven repayment plan — income-contingent repayment — was made available to borrowers as of 1995 and extended repayment to 25 years. That means the first cohort of borrowers enrolled in this plan should have first received cancellation in 2020.
It's unclear as to why the forgiveness rates are so low — the report cites two main failures of misinformation and mismanagement.
However, it's important to note that most borrowers were ineligible to enroll in most income-driven plans until Revised Pay As-You-Earn (REPAYE) became available to all borrowers regardless of income in 2015. The first cohort of REPAYE borrowers will start seeing their debt forgiven in 2035.
As part of the American Rescue Plan Act signed by Biden in March 2021, all student loan debt forgiven from December 2020 through Dec. 31, 2025, will be considered tax-free. Usually any amount of debt forgiven through income-driven repayment would be taxed as income.
Teachers can get tax-free loan forgiveness after five consecutive years of work employed full time in low-income public elementary or secondary schools — up to $17,500 in federal direct loans borrowed after Oct. 1, 1998.
Since fiscal year 2009, a total of 176,500 borrowers with federal direct loans and 194,500 borrowers with Federal Family Education Loan Program loans have had their balances forgiven under the Teacher Loan Forgiveness Program, according to federal data updated in January 2020.
Student loan borrowers who were defrauded by their schools can receive tax-free debt cancellation. Borrowers have to submit a claim for federal loans, but not private loans or costs paid out of pocket. Their schools must have intentionally misled them about their education program or violated certain state laws related to the loan or education services.
As of Nov. 30, 2020, the Education Department approved 18.2% of applications, according to federal data (they received a total of 338,062 applications and 61,511 were approved).
To be eligible for tax-free closed school loan discharge, your school must have closed while you were enrolled and you haven't completed your program, or the school must have closed within 120 days of you withdrawing without a degree. It's automatic, but borrowers who think they were overlooked should speak to their servicers.
Between Nov. 1, 2013, and June 30, 2020, a total of 31,500 borrowers were eligible for discharge (31,300 had their loans discharged and the remainder had discharges pending).
Total and permanent disability discharge will cancel loans tax-free for borrowers unable to work due to a physical or mental impairment. You'll have to prove you're unable to work by providing annual earnings documentation for three consecutive years after discharge.
The most recent federal data show more than 715,000 borrowers received total and permanent disability discharge from fiscal years 2014 through 2018 for a total of $17.7 billion in loan principal and $1.8 billion in interest canceled.