5 Ways to Mute the 'Buy Now' Appeals in Infomercials
Here's how to proceed with caution before ordering that cool new product you see on TV.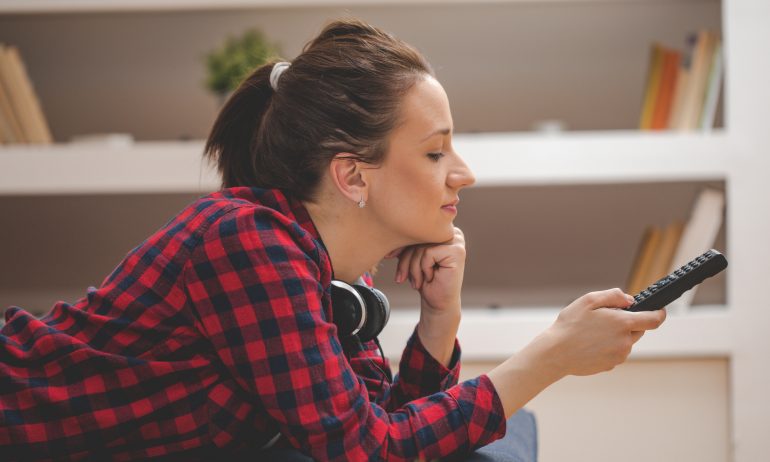 Many or all of the products featured here are from our partners who compensate us. This influences which products we write about and where and how the product appears on a page. However, this does not influence our evaluations. Our opinions are our own. Here is a list of our partners and here's how we make money.
If you watch TV, you're likely hit with a fair number of ads — some of which might be long-form infomercials. But before you're one of the first five callers to place an order for an item that you don't really need, here are five things to do.
Most infomercials are fairly harmless, says Brian Sheehan, an associate professor of advertising at the S.I. Newhouse School of Public Communications at Syracuse University.
That is to say, if you want a shiny new pan for your kitchen, you'll buy it. If you don't, you won't.
"

I think consumers need to be very careful, particularly if they're prone to any sort of shopping addiction.

"
Brian Sheehan

,

Syracuse University
But some viewers are especially vulnerable to high-pressure (buy now, before it's gone) ads. "I think consumers need to be very careful, particularly if they're prone to any sort of shopping addiction," Sheehan says.
So before an infomercial pops up on the screen, make it harder to act on a purchase. That may be as simple as making sure it isn't easy to place an order — that you have to get up and grab your credit card from your wallet, Sheehan says.
"Anything that sort of delays the instant response to press that button and buy, or make that phone call and buy, is something that's going to allow your rational brain to maybe kick in and say, 'You know what, maybe I don't need this,'" Sheehan says.
2. Read between the lines
Look closely at the ad and see it for what it is — an ad. Is there a charismatic person demonstrating it? There usually is, according to Kit Yarrow, consumer psychologist and author of "Decoding the New Consumer Mind: How and Why We Shop and Buy."
"Those sorts of ads usually don't come off as a product manufacturer talking about their product," Yarrow says. "They come off as a friend sharing great news. That is so persuasive to consumers."
The longer you watch an ad, the more susceptible you become, so change the channel if you feel tempted to buy something you don't need.
"Once you're in it for five minutes, you're probably in it for the half-hour, in which case I think the ability of that program to get you to buy increases every minute you spend with it," Sheehan says.
Why is that? "The longer that we pay attention to a product, the more familiar it seems, the more accessible it seems and the more it seems like it's already kind of in our life," Yarrow says.
Watching an infomercial during the day with friends can distract you from the urge to buy the product, but watching one late at night — when many air — isn't exactly "a social activity," Yarrow says.
"They're generally viewed when you're alone," Yarrow says. "I think the companionship that you feel when you're viewing them probably makes that purchase a little bit more enticing."
You might feel more connected to the person in the ad, making you more likely to buy.
5. Act on information, not impulse
Don't act immediately. "Any offer they're making you to buy now is an offer they would be more than willing to give you if you call later," Sheehan says.
"I would say, if you really think you want it, write the phone number down or take a picture of the product with your phone," Yarrow says. "You can usually find those products online for the same price five days later, two days later or the next day."