Chase Payment Solutions Review (Formerly Chase Merchant Services): Fees, Pros, Cons and Alternatives
Chase Payment Solutions incorporates top-of-the-line technology from Paymentech.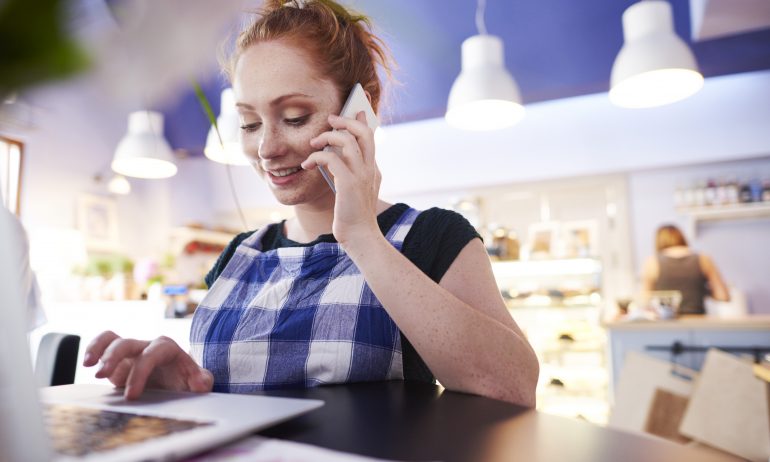 Many or all of the products featured here are from our partners who compensate us. This may influence which products we write about and where and how the product appears on a page. However, this does not influence our evaluations. Our opinions are our own. Here is a list of our partners and here's how we make money.
Chase Payment Solutions (formerly Chase Merchant Services) shines as a direct processor with top-of-the-line technology and a familiar name. However, finding the right price tag and list of features is half the battle with merchant services, and less complicated alternatives, like Square and Clover, could be better options for some businesses. Here's what to know.
What is Chase Payment Solutions?
Since acquiring Paymentech, Inc., Chase Payment Solutions is both the processor and the acquiring bank in transactions. These types of arrangements, often referred to as direct processors, offer small businesses speed and peace of mind as a two-in-one experience.
All payment processing systems have to connect with an acquiring bank during each transaction. However, with Chase Payment Solutions, the payment processing system and the acquiring bank are one and the same.
As a result, choosing Chase Payment Solutions as your payment processing system could streamline the steps toward successfully getting paid.
Chase Payment Solutions' payment processing fees vary based on the type of transaction:
Tap, dip and swipe transactions: 2.6% plus 10 cents per transaction.

Keyed transactions: 3.5% plus 10 cents per transaction.

E-commerce transactions: 2.9% plus 25 cents per transaction.
It does note that, when speaking to a payment specialist, you may be able to negotiate on fees.
There should be no monthly fees and no long-term contracts. There are some exceptions, so be sure to pay attention to your exact contract with Chase before making any decisions. These include:
Businesses that need to process multiple currencies.

Businesses that process over $5 million in credit and debit sales.

Businesses that have specific software or connectivity requirements.
These businesses won't be able to opt out of long-term contracts and, instead, will operate by additional terms and conditions, which might include early termination fees. Judging by these restrictions, additional Chase Payment Solutions fees will not likely apply to small businesses. If they do apply to your business — say, because your business relies on processing many types of international currencies — you may want to consider alternatives to Chase Payment Solutions.
Note that there may be additional fees to look out for if you rent, instead of buy, POS hardware like terminals and card readers.
When it comes to point-of-sale systems, Chase Payment Solutions can provide your business with many options to choose from.
These point-of-sale options have a wide reach. You'll be able to opt for some of Chase Payment Solutions' POS hardware, like the Ingenico Desk/5000 and Ingenico Move/5000. It has mobile solutions as well as user-friendly standalone terminals and point-of-sale tablets or virtual web portals for payment.
Here's an overview of all the POS products Chase Payment Solutions offers:
Bluetooth card reader with app: Can integrate with iPhones, iPads and Android devices. While it processes EMV chips, it doesn't yet come with tap functionality.

Standalone terminals: These can process EMV chip and magnetic stripe cards, along with certain mobile payments like Apple Pay. These also allow for tip adjustment and reporting.

Tablets: You can build your ideal payment solution around this iPad-based hardware system, or buy all parts as part of a bundle. These offer more advanced capabilities, like customer information, inventory and employee management and sales tracking.

Virtual terminals: If you run an e-commerce business, this is necessary for processing payments made online, but this solution can also be used to process card payments made by phone or mail. Chase's solution will allow you to manage shipments as well.

E-commerce solutions: These flexible solutions allow integration with multiple platforms and uses Authorize.Net as its payment gateway.
Additionally, you can choose to integrate another brand's point-of-sale software with your Chase Payment Solutions system, in order to easily address your business's specific needs and preferences.
The Chase Payment Solutions website has a tool you can use to see which options are best for your business, just by telling them what type of business you run and how you generally accept payments. You can also use this tool to view the best software integrations and e-commerce solutions for your business.
It should be noted, however, that prices and payment plans for any POS systems you select do not seem readily available on the Chase Payment Solutions website.
If you run an e-commerce store you'll be able to use Chase Payment Solutions as well. It has integrations with many of the popular e-commerce platforms, including:
Mobile payment processing
With the mobile payment processing capabilities that Chase Payment Solutions offers, you and your employees could run quick, secure transactions beyond the checkout counter. With a Chase card reader and the Chase Mobile Checkout app, you'll be able to accept payments through Apple and Android smartphones and tablets.
Chase also offers a wireless terminal that functions much like a desktop point-of-sale device but can move around as needed thanks to a WiFi or cell service connection.
Advantages of Chase Payment Solutions
First, let's cover which of Chase's features are particularly good news for your business:
The first bit of notable good news that Chase brings to small businesses? The option to choose to integrate with your e-commerce platform.
If you do most of your business online through an e-commerce site, then it will come as a relief that Chase Payment Solutions easily lets you integrate that e-commerce platform with its processing so you can collect payments.
It works with a variety of e-commerce platforms so it's likely that you can be up and running, accepting payments in no time.
Two-in-one processor and acquiring bank
Another huge plus that Chase Payment Solutionsboasts? Its two-in-one nature of being both a payment processor and an acquiring bank.
Since Chase will wear both of these hats, your business's payment processing will move much more quickly and be more secure. Because there will be fewer hand-offs in the process, there will be fewer hoops for payment information to jump through.
Additionally, because there are fewer stakeholders that need to get paid in this payment processing setup, Chase will often be able to get you a better deal than other processing systems that involve more entities.
Disadvantages of Chase Payment Solutions
Just like any other small-business financial product out there, there are drawbacks to Chase Payment Solutions.
Here are two of the most notable disadvantages to choosing Chase as your business's merchant services provider:
One of the most notable downsides to choosing Chase Payment Solutions is that it has an independent reseller program.
This essentially means that other companies will bundle Chase Payment Solutions with their own merchant services and potentially mark them up.
It's easy to avoid the reseller program by buying straight from the Chase Payment Solutions source itself, but it throws uncertainty and complication into the mix of finding the right merchant services for your business.
Previously, Chase Payment Solutions did not list its transaction fees on its website. Though this has changed, there is still some lack of transparency when it comes to its POS options. Once you select your ideal package, you must speak to a payment specialist to finalize your transaction.
Because these specialists may be either in-house or not, this can lead to confusion about pricing and payment, as users have noted in reviews.
The most recent user reviews of Chase Payment Solutions aren't exactly glowing.
The reviews and complaints on the Better Business Bureau's page for Chase Paymentech, the company that provides the merchant services for Chase, are largely negative and amount to just 1.5 stars out of five. It has a B rating, which points to it being able to settle customer complaints relatively quickly. Customers say they've canceled an account only to continue to receive charges from Chase Paymentech, and that integrations are difficult to use. Other customers reviewed the service and wrote that they experienced poor customer service.
Top alternatives to Chase Payment Solutions
If you're not completely convinced by Chase Payment Solutions, then it's important for you to shop some other options to see if there's a better fit out there for your business.
You'll probably recognize Square's characteristically sleek and white payment processing gear — from its most basic magstripe reader to its souped-up iPad stand, there's a wide variety of Square products.
The list of features that Square point-of-sale systems offer up is a long one — you'll be able to manage employees, manage inventory, create a streamlined checkout process and even provide gift cards for your customers.
As for hardware, you can choose from a range of five Square point-of-sale devices that includes a magstripe reader, a chip reader, a contactless payment and chip reader, a stand and a register.
However, beyond this list of features, devices and software options that Square boasts, Square is simply one of the easiest POS systems to use on the market. Plus, Square's pricing is incredibly transparent and simple to wrap your head around. Square charges 2.6% plus 10 cents for in-person payments and 3.5% plus 15 cents for card-not-present transactions.
All in all, Square will be much more user-friendly for you, your bookkeeper and your employees.
Another top alternative to Chase Payment Solutions for you to consider is Clover.
Just like Square, Clover is a tech-based point-of-sale company that aims to disrupt an industry that incumbents like Chase have run for years.
It's succeeded in doing so by offering up some of the very best point-of-sale hardware and software options on the market. Clover has a wide range of point-of-sale device options — the Clover Go, the Clover Flex, the Clover Mini and the Clover Station. Only the Clover Go requires a smart device to process payments, whereas the other options come fully equipped.
Clover also offers up multiple point-of-sale software options. You can choose from the free Payments Plus, the middle-of-the-road Register Lite or the ultra-powerful Register software plans.
Though Clover point-of-sale systems aren't as recognizable as Square or as tenured as Chase Merchant Service, it's certainly a viable option for business owners who are searching for a straightforward, fairly priced payment processing system.
PayPal is another options that, if you don't need a dedicated merchant account for your business, could work quite well.
It's also a great option for those processing a lot of online payments because the fee is 2.9% plus 30 cents for each transaction. This is more than Chase Payment Solutions in-person transaction fee, but it's built specifically for online. PayPal comes with other perks, as well.
You can set up PayPal Here if you need an in-person smart device to use for physical transactions. Using the PayPal Here card reader, transactions cost 2.7%.
This might work to your advantage and be a better option for you depending on what sort of transactions your business usually runs.
A version of this article was first published on Fundera, a subsidiary of NerdWallet.