10 Cleaning Franchise Opportunities
Considering cleaning franchise opportunities? Think in terms of reliability, brand recognition, and support system.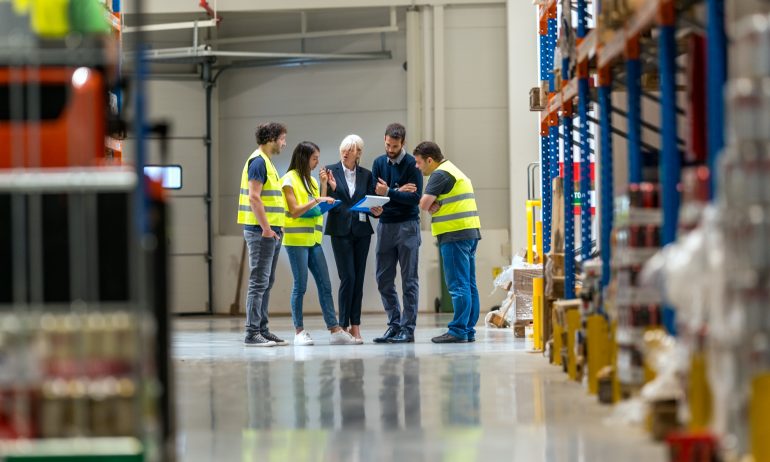 Many or all of the products featured here are from our partners who compensate us. This influences which products we write about and where and how the product appears on a page. However, this does not influence our evaluations. Our opinions are our own. Here is a list of our partners and here's how we make money.
Buying a cleaning franchise may not seem like the most glamorous business venture ever, but the best franchise opportunities provide aspiring entrepreneurs entry into a promising industry. According to the Bureau of Labor Statistics, the field of janitors and building cleaners is projected to increase by 7% until 2028, which is faster than the national average.
And if you buy a cleaning franchise, you'll sidestep a lot of the lift and risk involved in starting a cleaning business from scratch, among the many other advantages of franchising. Cleaning franchises in particular tend to have lower initial franchise fees and investment requirements than franchises in other industries, which makes the barrier to entry relatively low. (For comparison, it can cost anywhere from $1 million to $2.2 million to open a McDonald's franchise.)
So whether you're seeking a residential, commercial, or specialty cleaning franchise opportunity, the following 10 cleaning franchises are worth looking into for their reliability, trustworthiness, brand recognition, and strong franchise support system.
The top 10 cleaning franchise opportunities
Ahead, we're listing 10 of the best cleaning franchise opportunities to look into this year, listed in no particular order. We're also including each franchise's initial franchise fee, investment requirements, and important eligibility requirements, as found either on their company website or on Franchise Direct's database.
Initial franchise fee: $23,500

Estimated total initial investment: $67,645 to $178,907
Along with being one of the best low-cost franchises out there, Chem-Dry is the largest carpet cleaning franchise in the world. Carpet cleaning is one of the more promising subsets of the cleaning industry, as well: According to Chem-Dry's stats, carpet cleaning grew by 5% in 2018 and was expected to gross $5 billion that year. Chem-Dry provides more than just carpet cleaning services: Among other services, they also provide both commercial and residential upholstery, tile, stone, grout, air duct, wood floor, and pet urine and odor cleaning services.
If you want to own a Chem-Dry franchise, you must have at least $40,000 in liquid capital and $60,000 total net worth in order for your franchisee application to be considered. Chem-Dry can finance portions of the initial license fee over a period of 56 months, and veterans and first responders will receive a 10% discount off the initial license fee.
Initial franchise fee: $1,000 to $20,000, depending on the type of franchise you're buying

Estimated total initial investment: $1,000 to $768,000, depending on franchise type
JAN-PRO is one of the world's foremost commercial janitorial cleaning service providers, and their proprietary cleaning systems (including EnviroShield, a powerful non-toxic commercial disinfectant system, and MedMetrix, their medical facility cleaning system) have helped launch them into industry leaders over the past 25 years.
JAN-PRO offers three types of franchises: international master franchise opportunities, executive business opportunities, and home-based franchise opportunities. The latter is the most accessible JAN-PRO franchise opportunity, as it requires the lowest fees and eligibility requirements—in fact, you don't need to have any prior business or cleaning experience to be eligible. You can also run your franchise remotely, which provides aspiring entrepreneurs the unique opportunity to strike that elusive work-life balance.
Initial franchise fee: $37,500 to $51,500, depending on market size

Estimated total initial investment: $89,616 to $125,023
Since their beginnings in 1947, Merry Maids has provided comprehensive house cleaning services for homeowners in and around their 480+ franchise locations across the country. Other than being a part of the nation's leading residential cleaning service company, franchisees stand to make a significant amount of money—some of Merry Maids' top franchisees have made up to $2 million.
This is an especially promising franchise opportunity for veterans, minorities, women, or cash buyers, since Merry Maids can provide discounts for these groups. However, Merry Maids can also offer qualified owners up to 80% financing for the initial franchise fee through SMAC.
Potential new franchisees will need to have access to about $50,000 in liquid capital at a minimum. Also note that you'll need to be able to travel to Memphis, Tennessee, for their two-week training course.
4. Vanguard Cleaning Systems
Initial franchise fee: Franchise fees vary depending on your area of operation, and whether you're buying a Master Franchise or a Janitorial Business Franchise. But expect to pay around $5,000 for a Janitorial Business Franchise or $100,000 to $350,000 for a Master Franchise.

Estimated total initial investment: Investments depend on your area of operation and the type of franchise you buy.
Vanguard Cleaning Systems provides both basic and specialty cleaning services for commercial facilities, as well as janitorial supplies and paper products. What really sets Vanguard franchises apart is their specialization in green cleaning services that use certified eco-friendly cleaning products. Vanguard can service a huge range of facilities, too, from places of worship to gyms to schools to medical facilities.
Vanguard offers both a janitorial franchise opportunity and a master franchise opportunity. Janitorial franchise owners own cleaning businesses proper, while master franchises are independently owned, regional businesses that procure new sales accounts for their janitorial franchisees, as well as supporting and recruiting new janitorial franchisees. Master franchise owners will need to have prior executive-level management experience under their belts, but prior experience isn't required to be eligible for a janitorial franchise opportunity (though it can only help!).
Initial franchise fee: $31,500 without financing, or $25,200 with financing

Estimated total initial investment: $86,500 without financing, or $41,300 with financing
ServiceMaster Clean has been providing commercial cleaning services for over 65 years, making it one of the most established cleaning franchises on this list. Today, ServiceMaster Clean operates over 800 franchises in 12 countries worldwide.
Thanks to their decades of experience supporting franchisees and proven business model, ServiceMaster Clean franchise owners can expect to make an average of $835,000 in gross annual sales, though their franchisees' highest gross sales capped at $15 million. ServiceMaster Clean can provide generous financial incentives for prospective franchisees, too, including a 20% discount off the initial franchise fee for veterans, a 10% discount off for minorities and women, and 80% financing for the initial investment for qualified groups.
Initial franchise fee: $160,000

Estimated total initial investment: $241,800 to $289,680
As the name suggests, 1-800-GOT-JUNK? provides comprehensive junk removal services for homes and businesses and handles its responsible disposal, recycling, or donation. In addition to standard clean-out services and junk removal, 1-800-GOT-JUNK? is an incredibly useful service for moving, renovation, storage, and managing debris from disasters. The company doesn't provide much information about their franchisee eligibility requirements on their website, but you can easily request more information by filling out a form online. You can also refer to their website for a list of current North American franchise opportunities.
Initial franchise fee: $50,000

Estimated total initial investment: $71,190 to $99,305
PuroClean actually doubles as a cleaning franchise opportunity and an emergency services provider, as this company provides cleanup, restoration, and reconstruction services for homes and businesses that have experienced property damage due to water, fire, mold, and other natural disasters.
PuroClean is pre-approved by the SBA, which means PuroClean franchisees can be eligible for financial assistance through the SBA—and, as you may know, SBA loans are among the highest-quality loans available for business owners. Beyond that, PuroClean offers special discounts for honorably discharged veterans. Potential franchisees must have a minimum net worth of $200,000, a minimum of $70,000 in liquid capital, and be able to access at least $150,000 to be eligible for this franchise opportunity.
Initial franchise fee: $49,500

Estimated total initial investment: $379,500 to $452,750
Redbox+ provides construction projects with a one-of-a-kind, two-in-one, roll-off dumpster and portable toilet, which makes them unique in the world of cleaning and junk removal franchises. As a Redbox+ franchise owner, you'll receive the company's complete patented system, in addition to comprehensive sales, marketing, and operational support. The franchise's support system also helps franchisees navigate the process of acquiring the special permits required to operate their patented product.
9. College Hunks Hauling Junk
Initial franchise fee: $40,000 to $50,000

Estimated total initial investment: $89,300 to $208,200
Even if they weren't among the highest-rated moving and junk-hauling services in the country, we'd feel obligated to include College Hunks Hauling Junk for the name alone. (HUNKS actually stands for "honest, uniformed, nice, knowledgeable, service"—not solely for their movers' attractiveness). To own your own HUNKS, you must have at least $50,000 in liquid capital and a net worth of at least $200,000. Veterans can receive a discount of $7,500 off the initial franchise fee.
Initial franchise fee: $50,000

Estimated total initial investment: $105,435
Junkluggers differs from other junk-removal businesses because of their commitment to providing environmentally conscious junk removal, estate cleanouts, appliance and furniture removal, moving services, and special cleanout services for hoarders.
Because they're dedicated to maintaining a positive company culture, Junkluggers stresses qualitative traits as much as they do quantitative in an ideal franchisee candidate, including a dedication to protecting the environment, a desire to get involved in their communities, and fun and flexible management styles. For that reason, this franchise opportunity is equally viable for experienced entrepreneurs, young professionals, semi-retired folks, recent graduates, and veterans. That said, potential franchisees do need to meet Junkluggers' financial requirements, including a minimum $400,000 net worth and $200,000 in liquid capital.
Once you've identified the franchises that seem especially appealing to you, and for which you're financially qualified, contact the franchise directly. This is especially important for understanding the total franchise fees, as many franchises vary their financial information depending on your geographical area, market volume, and the type of franchise you're looking to buy.
By contacting a franchisor, you'll also have the opportunity to ask specific questions about the process of buying and managing a franchise, and the kind of support your franchisor can offer—both financial and otherwise. That way, you can make a fully informed decision about which cleaning franchise opportunity is not only accessible and potentially profitable for you, but which you'll truly enjoy managing.
This article originally appeared on JustBusiness, a subsidiary of NerdWallet.