Wave vs. QuickBooks Online: Key Differences in Cost and Features
Here are a few factors to consider if you are trying to decide between Wave and QuickBooks Online.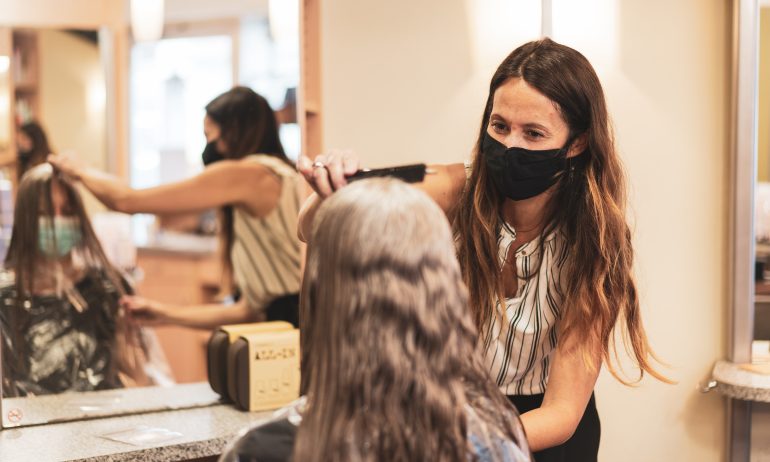 Many or all of the products featured here are from our partners who compensate us. This may influence which products we write about and where and how the product appears on a page. However, this does not influence our evaluations. Our opinions are our own. Here is a list of our partners and here's how we make money.
If you're on the hunt for accounting software, you've definitely heard of QuickBooks. This comprehensive accounting system has been around for many years, and handles the books for companies of all sizes.
But QuickBooks isn't your only option for accounting software — and it may not necessarily be your best one, either. This guide compares QuickBooks Online, a popular cloud-based version of the system, against Wave, a free accounting software system that offers many of the same features at a simpler level.
At a glance: Wave vs. QuickBooks Online
| | | |
| --- | --- | --- |
| | New business owners, companies on a tight budget, smaller businesses that don't need comprehensive tools. | Businesses upgrading from simpler accounting systems, companies that plan to scale quickly and need tools such as cash-flow forecasting. |
| | Free for accounting and invoicing tools; payroll and payment processing are paid. | From as low as $30/month for a single user. |
| | One plan with the same features for businesses of all sizes, with upgraded modules available. | Four base plans with additional bookkeeping services and upgraded modules available. |
| | Free, basic accounting system that's easy to use and set up, even for first-time sole proprietors. | Industry standard; hundreds of third-party tools available; accounting system can scale as business grows. |
| Third-party integrations available? | | |
| Customer support available? | | |
Accounting and invoicing modules are completely free. The Payroll module has a monthly fee and the Payments module is priced based on your usage.

Quick and easy setup with no training needed.

No limit on the number of banks or credit cards you can link to the system.

Accounting reports that can be exported to track profit/loss, sales tax, cash flow and more.

Customizable sales taxes and automatic exchange rate calculations for international transactions.

Uses double-entry accounting.
QuickBooks Online features
QuickBooks Online is available in four different tiers of service, with additional or enhanced features at each level.
QuickBooks Simple Start ($30/month)
QuickBooks Simple Start is best for businesses that have only single user managing all of the books. Here's what Simple Start offers:
Track incoming revenue and expenses, sales and sales tax, business receipts, and mileage traveled for the business.

Send invoices, accept payments, send estimates and run general reports.

Organize income and expenses into tax categories.
QuickBooks Essentials ($55/month)
QuickBooks Essentials includes all the features of QuickBooks Simple Start, plus:
Access for up to three users.
QuickBooks Plus ($85/month)
QuickBooks Essentials includes all the features of QuickBooks Essentials, plus:
Access for up to five users.

Track project profitability.
QuickBooks Advanced ($200/month)
QuickBooks Advanced is for established businesses that need robust accounting software and support. Advanced includes all the features of QuickBooks Plus, plus:
Access for up to 25 users, with customized access based on employee role.

Business analytics and insights, exclusive Premium apps such as Salesforce and DocuSign and automated workflow.

Data backup and ability to restore versions.

Dedicated account team and on-demand online training.
Wave or QuickBooks Online: Which accounting system is right for me?
Choosing between Wave and QuickBooks boils down to the complexity of your accounting needs and the growth stage your business is in. If you're a freelancer or sole proprietor, for example, Wave's free software might be enough to handle your accounting needs. But if you have a few employees, your business is scaling quickly or you simply need more functionality than Wave can offer, you may want to consider purchasing QuickBooks Online.
Both Wave and QuickBooks Online are solid contenders, and true small businesses won't go wrong selecting either solution. But larger businesses will do best on QuickBooks to avoid having to switch systems down the road, while small businesses on a tight budget can benefit from Wave's free or low-cost solutions.
Wave or QuickBooks Online: How are they alike?
Both Wave and QuickBooks online are web-based software applications, which means that you just need an internet connection and a browser to access your accounting system from anywhere in the world.
Both programs also allow you to sync your banks and credit cards to your account and offer additional payroll and payment processing services that can be added to your software at an additional cost.
Wave or QuickBooks Online: How are they different?
Simplicity and scalability are the primary differentiators between Wave and QuickBooks Online.
Wave is easy to set up but does not offer some tools that could benefit businesses that are growing quickly. On the other hand, the robust features and tools available in QuickBooks can scale with businesses that anticipate rapid expansion.
Cost is a major consideration for any small-business owner. Wave's base-level accounting and invoicing system is completely free, while the cheapest version of QuickBooks will set you back $30 a month after any initial discounts or promotional pricing. However, free is not always better: If your business grows beyond Wave's capabilities, you may have to switch systems at a later date.
While both Wave and QuickBooks Online offer many features built into their accounting systems, you may find that you want additional industry- or task-specific tools to better manage your books.
Integrations allow you to connect your accounting software to your point-of-sale system, for example, or to your customer relationship management system. Direct integrations allow for more seamless connection between your accounting software and other systems.
QuickBooks Online is the better choice because it allows more than 650 integrations. Users can use a third-party program such as Zapier to link other business tools to their Wave account.
Wave is designed for a single user, which makes the tool perfect for many sole proprietors and very small businesses. However, QuickBooks offers access for up to 25 users, which makes this system a better fit for larger companies. Note that each QuickBooks user will need a separate paid license to access the product.
QuickBooks offers a mobile app with all the same functionality as its cloud-based system — perfect for companies that have projects taking place in multiple locations at once, or business owners and employees who are often on the road.
Wave, on the other hand, offers an invoicing app but does not have a comprehensive app that works for other features of the system.
Payroll and payment processing
Both Wave and QuickBooks offer payroll and payment processing, which can be purchased as standalone software or integrated into their accounting system.
| | | |
| --- | --- | --- |
| | Self-service states: $20 + $6/person paid/mo. Full-service states: $35 + $6/person paid/mo. | Core: $45 + $4/employee/mo. Premium: $75 + $8/employee/mo. Elite: $125 + $10/employee/mo. |
| Automatic filing for federal and state taxes? | Yes, for customers on full-service plans. | |
| | | |
Wave's payroll software offers great value at a low cost. Business owners can't choose between the two plans available; instead, the location of your business determines if you can use self-service or full service.
Businesses using Wave's full-service plan will pay $35 per month plus a per-person fee for automated tax filings. And businesses in self-service states will pay $15 less per month and will receive all of the same tax documents, but are responsible for actually filing the taxes.
Meanwhile, QuickBooks costs $45 to $125 per month before per-employee fees. And while automated tax filing is available on all plans, only Elite plan members have tax penalty protection; Core and Premium users are on the hook for any accounting errors or fines from the IRS, even if the error was a QuickBooks oversight.
| | | |
| --- | --- | --- |
| | Pay-per-use model; no recurring fee. | Simple Start: $30/month. Essentials: $55/month. |
| Automatic clearing house (ACH) payment transaction fee | 1% per transaction, $1 minimum. | 1%, up to $10 total per transaction. |
| Credit card processing fees | Visa, MasterCard, Discover: 2.9% plus 60 cents per transaction. American Express: 3.4% plus 60 cents per transaction. | Swiped: 2.4% plus 25 cents per transaction. Invoiced: 2.9% plus 25 cents per transaction. Keyed: 3.4% plus 25 cents per transaction. |
Wave and QuickBooks price their payment processing tools very differently. While the base rates are similar for credit card transactions and automatic clearing house (ACH) bank payments, QuickBooks requires a monthly base rate while Wave charges a marginally higher base fee per transaction.
Thus, QuickBooks Payments may be more cost-effective for businesses that have a large volume of transactions per month, while business owners who rarely process credit card payments will benefit from Wave's pay-as-you-go model.
How QuickBooks Online compares
Read more about how QuickBooks Online stacks up against the competition.