Are Changes to the Hyatt Loyalty Program Really a Devaluation?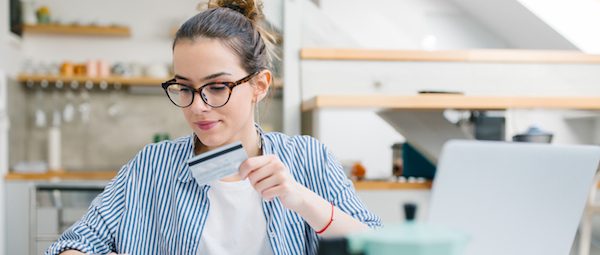 Many or all of the products featured here are from our partners who compensate us. This may influence which products we write about and where and how the product appears on a page. However, this does not influence our evaluations. Our opinions are our own. Here is a list of our partners and here's how we make money.
This article is being updated.
If you are a regular guest at Hyatt hotels, you have probably heard about the changes to World of Hyatt. Starting on Nov. 1, 2018, several aspects of the loyalty program changed, from when you can get a free breakfast at Hyatt Place hotels to how much you will pay for a Points + Cash award.
But are they all a devaluation of the program?
Some of the changes could benefit you, even if you don't have World of Hyatt Credit Card. We've gone through the changes and separated fact from fiction on devaluations.
Premium suites with points: Possibly a devaluation
World of Hyatt now offers four different levels of awards for guests, ranging from standard rooms to premium suite awards. The prices range from 8,000 - 10,000 World of Hyatt points for a standard or premium suite at a Category 1 hotel, up to 48,000 - 60,000 points for a suite at a Category 7 hotel.
On the surface, these changes aren't necessarily a devaluation for World of Hyatt members. On average, the points price increase for a standard room to a club level room at a Hyatt Regency or Hyatt Club hotel is only about 28%. Upgrading from a standard room to a suite costs 38% more points, while to a premium suite is 50% more.
Hyatt is also removing the minimum stay requirement for suite awards. This is a great benefit for those who want to stay in a suite for one or two days and couldn't previously meet the minimum booking.
But before booking any Hyatt hotel, be sure to read the fine print and understand what you're getting for your points. According to the terms and conditions, a standard suite is defined as "each participating hotel's or resort's introductory suite category," while a premium suite is "each participating hotel's or resort's suite category immediately above Standard Suites, but excludes any Specialty, Premier, Presidential or Diplomatic Suite or similar suite categories."
In short, paying the additional points may not yield the type of room you wanted, which could result in some serious disappointment. By understanding what you are getting ahead of time, you can make smart decisions about your rewards.
Points + Cash rates on rooms: Not a devaluation
Points + Cash rates are also undergoing a change. Instead of paying 50% of the points rate per night and a flat fee, new bookings will be charged 50% of the points rate per night and 50% of the standard room cash rate per night.
For those who were used to paying the flat rate, this could be considered a devaluation. But in some situations, the 50% rate could be lower than the flat fee. For example: When we searched for Hyatt hotels in San Francisco over the weekend of Dec. 14 and Dec. 17, 2018, the standard rate per night was $169.
As a Category 5 hotel, the old Points + Cash rate would be 10,000 points and $125 per night. Under the new rates, Points + Cash for the same hotel would cost 10,000 points and $85 per night – a savings of $40 per night.
With any change, be sure to do the math before booking to see if it is a fit for your budget. In some cases, the new rates may be lower than the old. But if the Points + Cash rate ends up being more, reconsider if it would be a better use of your resources to book entirely with points or pay the full cash rate.
Room upgrades on paid nights: Not a devaluation, but maybe not the best use of points
Room upgrades using World of Hyatt points give travelers even more flexibility in applying their points. With the added benefit, travelers can spend 3,000 points per night to upgrade from a standard room to a Hyatt Regency or Hyatt Grand Club room, 6,000 points per night to upgrade to a suite, or 9,000 points per night to upgrade to a Premium Suite.
The addition of room upgrades isn't a devaluation in the traditional sense, but it may not be the best use of your points depending on the property. Considering a room upgrade is 3,000 points while a standard room at Category 1 hotels is only 8,000 points, your World of Hyatt points may be better used for free hotel stays.
Discontinuation of United Club passes for Globalist members: A slight devaluation
The changes are also reaching elite World of Hyatt members. Starting on Jan. 1, 2019, Globalist elite members will no longer receive two free United Club one-time passes when they qualify for the status.
While any missing benefits can be considered a devaluation, this loss isn't a major hit for loyalty program members. While the two one-time passes are a value of $118 when flying on United Airlines, there are easier ways to get United Club access.
The United℠ Explorer Card comes with two United Club one-time passes each year on the cardmember's anniversary. Or if you spend a lot of time in airports, the United Club℠ Infinite Card comes with United Club membership, which includes access to both United Clubs and select Star Alliance lounges. If you are loyal to United, these cards may be a good addition to your wallet.
Loss of breakfast benefits for third-party bookings: A slight devaluation
The final, and much more quiet, change is coming specifically to Hyatt Place hotels. Under the new terms and conditions, free breakfast at Hyatt Place hotels will only be offered to those who booked under an "Eligible Rate" or redeemed a "Free Night Award." But how this is presented differs from property to property.
In most cases, an "Eligible Rate" consists of one booked through the Hyatt website and not through a third-party website. Five international hotels are not participating in the program, meaning there is no free breakfast to be had anyway. And according to the terms and conditions, some Hyatt Place hotels "may offer complimentary breakfast to all guests."
If a free breakfast is important to you and your family, check with the Hyatt Place you plan to stay at before booking for their breakfast policy. From there, decide if it makes sense to book on the Hyatt website with your World of Hyatt membership to get the benefit, or if you should book somewhere else.
Do I have other options to earn rewards for booking hotels?
These changes may seem complicated for those who don't travel often or don't stay at one particular hotel brand. If so, then there may be better ways to earn hotel rewards than with World of Hyatt. Some alternative options include:
Chase Sapphire Preferred® Card: If you're looking for flexible points which can be transferred to World of Hyatt or other partners, this card gives you the freedom to choose your travel rewards. You can also earn 2 times the points on travel and dining expenses when paying with this card.

Discover it® Cash Back: This option is great for those who want to choose where to spend their rewards, even if it's not on travel. Earn 5% cash back on up to $1,500 per quarter in spending in rotating categories that you activate. All other purchases get 1% cash back. And the card comes with no annual fee.
---
How to Maximize Your Rewards