Centurion Lounge Guests Is No Longer Complimentary in 2023
As of Feb. 1, 2023, the Centurion Lounge guest pass policy changed for AmEx cardholders.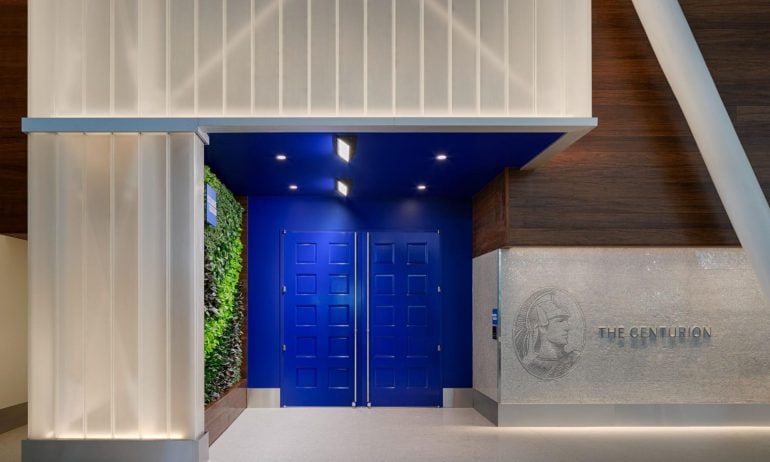 Many or all of the products featured here are from our partners who compensate us. This influences which products we write about and where and how the product appears on a page. However, this does not influence our evaluations. Our opinions are our own. Here is a list of our partners and here's how we make money.
One of the most exciting benefits of The Platinum Card® from American Express is Centurion Lounge access. These lounges can provide a respite from the chaos of airports. The buffet of food curated by local chefs can be a far stronger motivation to get to the airport early than Transportation Security Administration recommendations. The open bar might be enough to wish your flight was delayed, as that might be one less drink you'd otherwise pay for.
But for better or worse, the Centurion Lounge perk significantly changed this year. Formerly, Centurion Lounges were accessible to Platinum Card members and up to two guests at no additional charge. But as of Feb. 1, 2023, that changed, threatening to take a big chunk out of the value against The Platinum Card® from American Express's annual fee, $695. Terms apply.
The complimentary Centurion Lounge guest policy has ended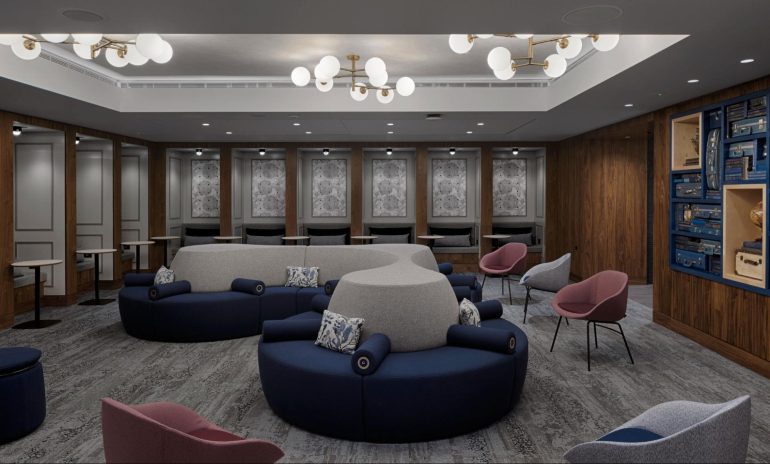 As of Feb. 1, 2023, the ability to bring in two guests at no additional cost went away for most cardholders. Now, unless you otherwise spend $75,000 or more each calendar year on your card, you'll need to pay $50 to bring an adult guest ($30 for children ages 2 through 17) into the Centurion Lounge. Terms apply.
In some ways, the Centurion Lounge guest policy change is good news for travelers who've been frustrated by lounges crowded enough to necessitate a queue. But for cardholders who regularly used the lounges with up to two buddies, that's a big drawback.
For some, it'll now be harder to justify The Platinum Card® from American Express's $695 annual fee, particularly if your home airport had a lounge. Lounge addicts who don't typically travel solo are left with a conundrum: Should you give up on lounges, make your travel companion an authorized user or have your travel companions apply for their own card? Terms apply.
The answer depends on your personal spending habits. Below you'll find two calculators to help you handle the changes to the Centurion Lounge guest pass policy based on your spending:
Is
The Platinum Card® from American Express
worth its annual fee for one (or both) of you?
One The Platinum Card® from American Express per person: annual fee of $695. Terms apply.
Many perks emphasize luxury, like a $200 hotel credit on prepaid Fine Hotels + Resorts® or The Hotel Collection, the $100 Saks Fifth Avenue credit, the $300 statement credit toward a SoulCycle at–home bike, and a $300 Equinox credit per calendar year. Enrollment required. Terms apply.
Other perks have a potentially wider reach, like the Walmart+ credit, $20 monthly digital entertainment credit and cell phone protection, but they only provide value if you actually use them. If you already have an Amazon Prime account, you might not find much use for Walmart+, and the digital entertainment credit only covers a handful of services, including Disney+ and Hulu. It doesn't include your Netflix subscription. Terms apply.
It's unlikely that anyone would use every single benefit. Even if you did, the value varies on how frequently you exercise them. Someone visiting a Centurion Lounge twice a year — but uses the showers, eats a full meal and enjoys a couple of complimentary cocktails — might derive more value than someone who enters twice a month long enough to grab a banana before their flight.
With that in mind, use our calculator to understand the value that you get from The Platinum Card® from American Express card:
Is the $175 annual fee to add an authorized user worth it?
Now that you have a better understanding of the value you derive from The Platinum Card® from American Express, it's time to consider whether your lounge buddy would be better off as an authorized user or whether they should go solo and apply for their own card.
That $175 lets you add up to three additional cards (then $175 for each additional authorized user). If you take full advantage and add three people, it comes out to $58 per authorized user per year.
The catch? Authorized users get a few of the aforementioned benefits, but not all. You won't get two sets of Uber credits, nor will you get two sets of Saks credits, among others. Terms apply.
But authorized users of The Platinum Card® from American Express do get a healthy chunk of the benefits, including:
Ability to earn points per dollar spent on flights and prepaid hotels booked through the AmEx Travel Portal.

Either a $100 statement credit every four years for Global Entry or an $85 credit every four and a half years for TSA PreCheck.

Up to $300 in a calendar year as Equinox statement credits. Enrollment required.

$300 SoulCycle at-home bike credit, on up to 15 bike purchases annually (worth up to $4,500 per person, per year assuming you actually bought 15 bikes).
Terms apply. Enrollment required.
Equinox and SoulCycle: If you're looking to get an Equinox membership, then becoming an authorized user alone can pay for itself. If for some reason you need 30 SoulCycle bikes, then you're practically making money, assuming you can't get some sort of bulk discount elsewhere. Terms apply.
Global Entry and PreCheck: If you don't want an Equinox membership or SoulCycle bike, another way to justify adding authorized users is via the TSA PreCheck or Global Entry credit. Though, there are plenty of other ways to get complimentary TSA PreCheck or Global Entry, so that benefit might be moot. Terms apply.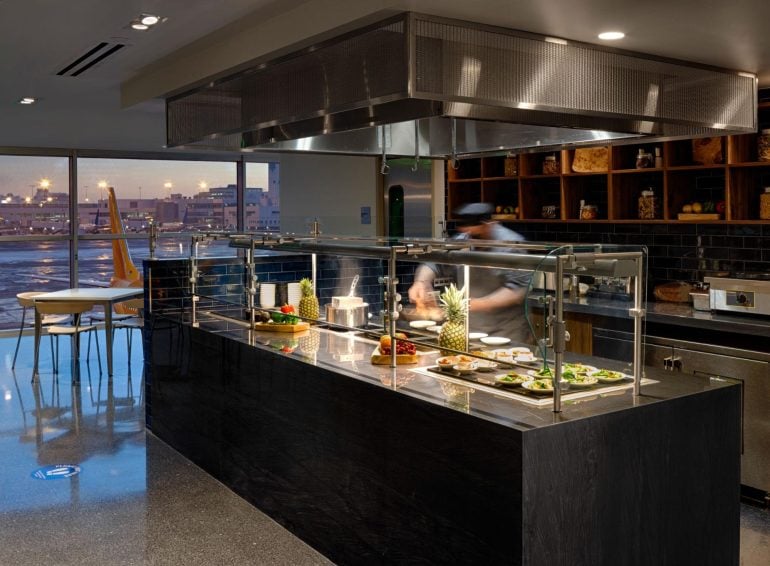 Lounge access: If lounge access is all you care about, let's break down the cost per visit when you add authorized users:
Let's say you value a lounge visit at $30, which is roughly what a typical airport meal might otherwise cost you. Your guests would have to visit about six times a year — that's either the same person six times, all three authorized users twice or some combination of that — to break even on the authorized user cost ($175/30=5.83).
Use this calculator to help understand whether it's worth adding an authorized user based on their usage of all the authorized user benefits (and their valuation of lounge access):
Is holding two separate cards worth the combined $1,390 in fees?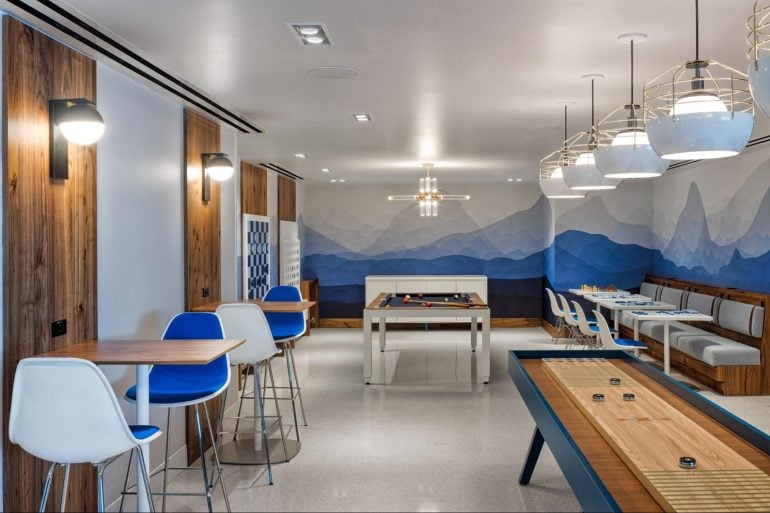 So you calculated the value that your card delivers to you personally. You calculated the value your travel BFF(s) might get from becoming authorized users. But there's a third option, and that's each of you holding your own cards.
Have your prospective authorized user(s) go through those initial calculations — taking the first quiz in this guide for themselves — to understand the value they might receive from holding their own card.
Two The Platinum Card® from American Express per household: two annual fees of $695 (or $1,390 combined).
Paying the $175 authorized user fee might seem like the logical solution, since it's a lot easier than shelling out an additional​ $695 on top of your $695. But if you can maximize the card, then it might actually be worth paying two annual fees. Holding your own card entails far more benefits than simply being an authorized user.
A note on adding authorized users
Adding authorized users to your credit card is not a decision that should be taken lightly. When you add an authorized user, you allow that person to make purchases on the account. Ultimately though, you are financially responsible for authorized users' charges.
If you don't pay their charges, you'll likely be hit with a late fee, and that missed payment can be reported to credit bureaus, which can have a negative impact on your credit score.
You should only add authorized users to your account who you know and trust.
Since you can add up to three authorized users to The Platinum Card® from American Express for the same price as one, it might be tempting to add your jet-setting neighbor, or your younger sibling who goes to college in the same city as a Centurion Lounge.
The potential reward of being Neighbor or Sibling of the Year for hooking them up with lounge access might not be worth the potential damage to your relationship — and your credit scores.
Should you add authorized users to get Centurion Lounge access?
If you're someone who views Centurion Lounge access for not just you — but a travel buddy or two — as the top perk on The Platinum Card® from American Express, you have a tough decision to make once the new AmEx Centurion lounge guest policy kicks in.
While benefits for authorized users aren't as bountiful as those for primary cardholders, it's not a bad idea to add authorized users, especially if you can fill all three slots. If you can add three authorized users to your account, then each cardholder would need to derive just $58 in value to make it worth it. If you can only commit to one authorized user, they'd need to derive a far greater $175 in value.
For some, holding two cards just might be unreasonable. Especially if you live under the same roof, then two sets of digital entertainment credits or Walmart+ memberships might feel redundant (in which case the authorized user route can make more sense).
But if you can each use a good chunk of the benefits (say you both want Clear, or you take multiple Uber rides per month and could use two sets of monthly credits) then paying $1,390 in combined annual fees might not be a bad idea.
---
How to maximize your rewards
Get more smart money moves – straight to your inbox
Sign up and we'll send you Nerdy articles about the money topics that matter most to you along with other ways to help you get more from your money.