World of Hyatt Elite Status: The Complete Guide
Here's what you need to know about earning and using status at Hyatt hotels.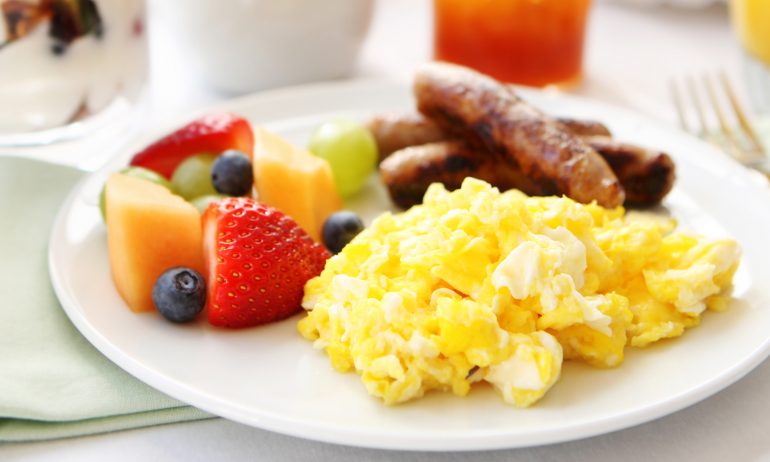 Many or all of the products featured here are from our partners who compensate us. This may influence which products we write about and where and how the product appears on a page. However, this does not influence our evaluations. Our opinions are our own. Here is a list of our partners and here's how we make money.
Lower-level World of Hyatt elite status can mean tiny touches to improve your travels like free bottled water and late checkout. But for the most elite of elite members, World of Hyatt Elite status can mean VIP treatment, including suite upgrades, club access and money-saving perks like free parking and waived resort fees.
The World of Hyatt elite status program is broken out into three tiers beyond its free-to-join, entry-level Member designation: Discoverist, Explorist and Globalist. Here's a look at the benefits each tier will get you as you climb the status ladder.
Basic "member" status is the equivalent to a hotel-loyalty participation trophy: You achieve this level just by signing up for the World of Hyatt program. But just because there's virtually no effort required doesn't mean it's not worth having.
As a World of Hyatt member, you earn 5 points per eligible $1 spent at Hyatt properties, which can be redeemed for free nights, upgrades and experiences. You'll also have access to member rates that can save you up to 15% at participating hotels and resorts. Those are waived at participating locations when you book with points. At Exhale Spas, you'll earn 10 base points per $1 spent.
Through a partnership with Small Luxury Hotels of the World, Hyatt members also receive complimentary continental breakfast for up to two people, free Wi-Fi, early check-in and late check-out, plus a next-category room upgrade, when available.
The M life rewards program — the loyalty program for MGM Resorts International — will match your member status to their Sapphire level upon request, so you can enjoy benefits when staying at those properties as well.
Discoverist status can be achieved when you complete 10 nights, earn 25,000 points or schedule three qualifying events at a Hyatt property. You'll also earn World of Hyatt Discoverist status by holding the , for as long as the card is open.
Discoverist members have the same benefits as base members, with a few extra perks. Hyatt Discoverist members earn 5 base points per eligible $1 at Hyatt properties, plus 10% bonus points on all eligible purchases.
Added benefits of being a Discoverist are complimentary premium internet, daily bottled water and upgrades to a preferred room within the same type you booked (based on availability at participating locations). Discoverist members also enjoy 2 p.m. late check-out, subject to availability.
Hyatt Discoverist members can also get matched to Pearl status.
You will reach Hyatt Explorist status once you complete 30 eligible nights, earn 50,000 points or host 10 qualifying meetings or events.
For a boost toward Explorist status, consider holding the . By holding the card, you'll receive five qualifying night credits toward your next tier status every year (you're automatically granted Discoverist status), as well as two qualifying night credits toward your next tier status every time you spend $5,000 on your card.
Hyatt Explorist members earn 5 base points for every eligible $1, plus 20% bonus points. Beyond this, the incremental benefits of being an Explorist are negligible.
You'll receive the same benefits as a Discoverist member when it comes to member rates, waived resort fees, Small Luxury Hotels program access, premium Wi-Fi, bottled water and late check-out.
The one valuable difference is that you'll get room upgrades to the next available category, though this still depends on availability at check-in. Explorist members also get an availability guarantee, which ensures room availability at participating Hyatt hotels up to 72 hours in advance (with applicable blackout dates).
M life Rewards will match Explorist members to their Gold status level upon request.
Hyatt's highest membership tier requires you to complete 60 eligible nights, earn 100,000 points or hold 20 qualifying events or meetings.
Hyatt Globalist members receive all the same benefits as Explorists, with some excellent additional perks.
Instead of earning 20% bonus points, Globalist earnings jump to 30% bonus points. This is crucial, as it means you'll rack up points faster so you can start enjoying free nights earlier. Resort fees will be waived on not just award nights — as is the case for all other World of Hyatt status tiers — but on eligible paid rates as well.
You'll get an automatic complimentary upgrade to a standard suite, when available. There's a 48-hour availability guarantee to ensure a room is available when you book last-minute.
Late check-out is extended from 2 p.m. to 4 p.m., which is great when you want to squeeze the most out of the last day of your trip. Additionally, in locations where your parking can be charged to your room, you get comped parking when staying on a free night award.
Globalist members can relax with snacks, drinks, continental breakfast and evening hors d'oeuvres every day at the . If your hotel does not have a lounge, you'll get a comped full breakfast every day for up to two adults and two children, provided they're registered guests.
As a Globalist, Hyatt allows you to extend the benefits of your status to a guest. This "" perk allows Globalists to book award stays for someone else, which includes access to the same elite benefits.
Having the  can provide you a jump-start to elite status. Every year you hold the card, you'll receive five elite night credits, as well as two elite night credits for every $5,000 of spending. Though it has a annual fee, you'll get one free night at any Category 1-4 Hyatt hotel or resort every year after your cardmember anniversary, which can easily make the card worth it.
Plus, just for having this credit card, you'll get automatic Discoverist status for as long as you keep it.
It's sometimes possible to gain Hyatt elite status through a status match from other travel loyalty programs. Some status matching programs are easy, simply requiring you to register to receive reciprocal elite benefits. Others require a bit of work, such as still requiring you to stay a certain amount of nights at Hyatt to earn elite status, albeit at a lesser rate than what's typically required.
is the loyalty program for MGM Resorts — the owner and operator of casinos worldwide, but with a heavy presence in Las Vegas properties including The Mirage, Bellagio and Mandalay Bay.
Thanks to a partnership between M life Rewards and Hyatt, you'll receive:
And with M life Rewards membership, you'll get benefits at MGM Resorts including discounts on rooms, shows and participating retail shops, plus pre-sale tickets to events, concerts, flights and more.
If you already have , you're on a fast track to elite tier status with Hyatt. As long as you're an eligible AAdvantage Gold, Platinum, Platinum Pro, Executive or Platinum member, by Sept. 30, 2021, to receive a trial period of Hyatt Explorist status, which will last for 90 days following registration.
From there, you'll have to complete qualifying activity within the three-month period immediately following registration. The qualifying activity requirement varies by user and is based on your existing status, but it typically requires staying a reduced amount of nights to retain status. If you do complete that activity, you'll get to hold World of Hyatt Explorist or Globalist status through February 2023. (Similarly, for Hyatt elite status members to fast track their way to AAdvantage elite status.)
Of all the hotel loyalty programs we reviewed, the World of Hyatt program came in . And here's just how much value you can earn from it:
To determine these estimates, we of the elite status benefits that are fairly quantifiable, such as resort fee waivers or free breakfast.
But it's important to remember that everything comes at a price, and there's a cost involved to earn these benefits. By dividing the benefits by the cost, you can determine an "elite earning rate" for each level.
And these are also just estimations. Depending on where and how often you stay at Hyatt hotels, status could be worth more or less. If you have Discoverist status and are lucky enough to get a space-available room upgrade during a peak weekend, you could get hundreds of dollars of value in one stay.
Then again, if you have Globalist status but don't stay at properties with club lounges and skip the free breakfast anyway, you may not see the full value of your Globalist status.
With an ever-expanding portfolio of hotels, the Hyatt brand may have a hotel wherever your next destination happens to be. While achieving top-tier elite status might be a bit of a stretch for anyone other than heavy business travelers, it's worth keeping in mind that with World of Hyatt, some valuable benefits start kicking in once you earn low-level Discoverist status — so it's not a bad choice of loyalty program for casual travelers, either.
You want a travel credit card that prioritizes what's important to you. Here are our picks for the , including those best for: