Sling TV: Dish Network's Answer for Cord Cutters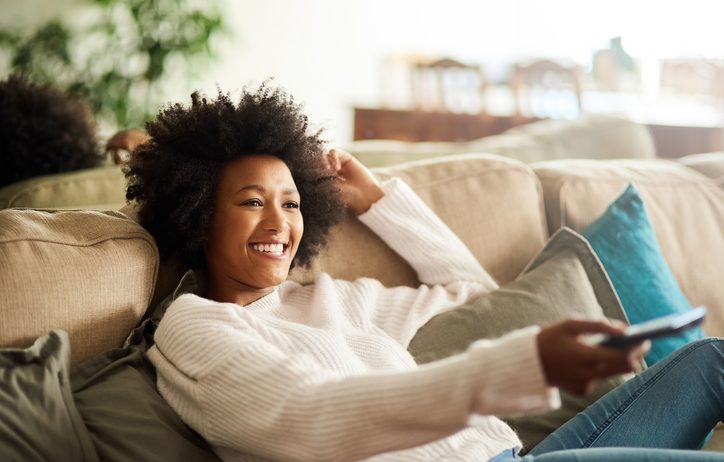 Many or all of the products featured here are from our partners who compensate us. This may influence which products we write about and where and how the product appears on a page. However, this does not influence our evaluations. Our opinions are our own. Here is a list of our partners and here's how we make money.
Sling TV, a streaming service from Dish Network, is a great stepping stone for people who want to cut the cord, but aren't ready to give up live television or beg for cable passwords.
The service starts at $20 per month, with no contracts, fees or installation required. Best of all: You can live stream NFL games and "The Walking Dead," so you're never a day behind. Sayonara, spoilers!
Sling TV has two primary packages: Sling Orange and Sling Blue. Both include a variety of channels for live viewing for a set monthly fee. No hidden fees and no contract or cable login required. You can also combine the packages to get all 50 channels for $40 per month.
Sling users can add channel bundles to their package. Options range from a sports package with a dozen extra channels to a collection of top Spanish-language channels to a premium channel subscription.
Premium channels include:
Starz and Starz Encore: $9 per month
Most add-on bundles are $5 per month, on top of your monthly Sling package, but some international options are $10 to $15 per month. Click on the bundles listed below to see details on price and channels included.
Sling TV offers a handful of other bundles, with Chinese, Italian and Hindi channels, among others.
Forget set-top boxes and waiting days for cable installation. Sling TV simply requires a smart TV or compatible streaming device. Chances are you already have one of these in your home.
All Amazon FireTV players
You can also stream Sling TV on most iOS and Android devices, as well as Mac laptops running Lion 10.7 or newer and PCs running Windows 7 or newer.
On the surface, Sling TV is an affordable cable alternative. That advantage can fade when you factor in add-ons like HBO or Sports Extra.
Consider the following scenarios:
A Sling Blue package with Sports Extra is $35 per month and includes more than 50 channels. DirecTV Now, a similar streaming service, offers more than 60 channels for the same price.
While the DirecTV Now plan includes ESPN and, in select markets, ABC, it does not include specialty channels such as the NFL Network or NBA TV, as Sling Blue does.
Better Value: DirecTV Now (unless NFL Network is a must-have)
A Sling Orange package with HBO is $35 per month and includes more than 30 channels. By comparison, Comcast's Digital Starter cable plan is $49.99 for the first year and comes with more than 140 channels, including local networks such as ABC, CBS and NBC. HBO is an additional $15 per month.
All told, a year of Comcast Digital Starter with HBO would be roughly $780. That doesn't include monthly taxes and fees or the one-time installation fee, which can range from $10 to $50 or more, depending on where you live. A year of Sling Orange with HBO: $420, no additional taxes or fees.
A Sling Orange + Blue package with HBO is $55 per month and includes more than 50 channels. DirecTV Now's "Live a Little" package with HBO is $40 per month and includes more than 60 channels.
Better Value: DirecTV Now
Sling TV is a great option for television minimalists who want to go cable-free without ditching live television. The base package includes several ESPN channels to satisfy sports lovers. And multiple add-on options let you tailor your service to your needs. Just be careful — those add-ons can add up quickly.