---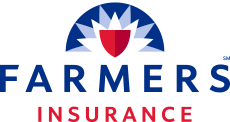 Farmers reviews and ratings
Customer satisfaction ratings are average or better.
Fewer customer complaints than the median for auto, home and life insurance products.
Compared to other insurers, Farmers has a lot of options to customize home and auto policies.
Farmers Insurance is the fifth-largest home insurer and seventh-largest auto insurer in the country. It offers an array of other insurance products as well as financial products such as mutual funds and annuities.
Farmers insurance review details
Auto insurance rating
Farmers ranked 16th out of 24 insurers in NerdWallet's ranking of the
best car insurance companies
, earning 3.5 stars out of 5 for overall performance. NerdWallet's rating is a score based on:
J.D. Power ratings for customer service, claims satisfaction and shopping satisfaction.
Consumer Reports customer satisfaction ratings.
Consumer complaints against the insurer, based on data from the National Association of Insurance Commissioners.
Farmers auto insurance coverage options
Farmers offers standard coverage choices for auto insurance, in addition to several types of optional coverage, including:
New car replacement: If your new car is totaled within the first two model years and 24,000 miles of ownership, Farmers pays to replace it with a new one.
Accident forgiveness: One accident is forgiven, meaning your rate won't go up if you have one, for every three years you drive without an accident.
Loss of use: When your car is in the shop or totaled after an accident, Farmers reimburses you for a rental, cabs or public transit.
Customized equipment coverage: If you have custom parts installed in your car, such as chrome rims or a new stereo system, this option expands your policy to cover those parts if they're stolen or damaged.
Original equipment manufacturer (OEM) coverage pays for replacement parts from your car's manufacturer if you're in a covered wreck, rather than aftermarket parts, which are cheaper. You must have collision and comprehensive coverage to opt in, and your car's model must be within 10 years of the current calendar year.
Rideshare insurance: Companies such as Uber or Lyft typically provide limited liability insurance for drivers while the app is on, with full coverage that kicks when you accept a ride and have passengers. Farmers rideshare insurance extends your personal auto policy to fill in the gaps, providing coverage between rides, so you're always covered during your rideshare job.
» MORE: Compare car insurance rates
Farmers home insurance coverage options
Farmers homeowners insurance starts with three basic packages — Standard, Enhanced or Premier — but each has customizable limits for standard options. Standard policies include the typical homeowners coverages and are designed for new homeowners, while Enhanced and Premier policies have perks more established homeowners might appreciate.
The company calls them Farmers Smart Plan Home policies, and regardless of which level you choose, each includes:
Claim forgiveness, which waives the surcharge if you go five or more years without filing a claim.
Declining deductibles: Each year your policy is in force, Farmers takes $50 off your deductible.
There are other individual options you can add to any Farmers homeowner policy, if they are available in your state:
Identity Shield: This feature includes identity theft coverage, credit monitoring and assistance replacing identity or travel documents.
Eco-rebuild: Receive up to $25,000 for extra costs to repair, replace or rebuild your home with green materials after you file a claim.
Contents replacement: When an item in your home is damaged or destroyed, you receive reimbursement for the value of a new one.
Farmers life insurance coverage options
Farmers offers several types of life insurance policies, including term, whole and universal life insurance. All of Farmers' term life options are convertible to lifelong coverage.
Simple Term Life fast-tracks the application process, allowing you to skip the medical exam and get insured more quickly.
Coverage starting at: $75,000.
Terms offered: 10, 20, or 30 years.
Value Term Life from Farmers comes with a guaranteed death benefit amount, and your premiums won't increase during the term you sign up for. If you convert to whole life or a longer term, your rates might increase.
Coverage starting at: $150,000.
Terms offered: 10, 20, or 30 years.
Decreasing Term Life is for people who want a policy to cover only a mortgage or other debt. The death benefit decreases to 20% of the original value over time, while premiums remain level.
Coverage starting at: $25,000.
Terms offered: 15, 20, 25 or 30 years.
Other types of insurance from Farmers
In some cases, you may be able to save money by bundling these products with a Farmers homeowners or auto insurance policy.
Other types of insurance from Farmers
Renters insurance.

Landlord/rental property insurance.

Umbrella insurance.

Business insurance.

Motorcycle insurance.

Pet insurance.
Off-road vehicle insurance.

Boat insurance.

Personal watercraft insurance.

Travel trailer insurance.

Motorhome or RV insurance.

5th wheel insurance.
Farmers at a glance
Financial strength: A ("Excellent")
Farmers' financial strength is "excellent," according to ratings agency A.M. Best. Financial strength is important because it indicates how well an insurer can pay claims.
Complaints
Farmers had fewer than the median number of complaints to state regulators for auto, home and life insurance in 2018 relative to its size, according to the National Association of Insurance Commissioners.
Customer satisfaction
| J.D. Power study | Farmers ranks ... |
| --- | --- |
| Insurance shopping (auto) | About average |
| Auto insurance claims satisfaction | Better than most |
| Home insurance | About average |
| Property insurance claims | About average |
More about Farmers Insurance
Website: You can connect with an agent, get a quote, report a claim and check on its status, find the number to call for towing and roadside help and more. You'll find ample resources to help with your claim, as well as a checklist of what to do in an accident.
Mobile app: You can pay your insurance bill, update payment options, get your agent's contact information, view your policy details, and get access to your digital insurance ID cards when you need proof of insurance.
---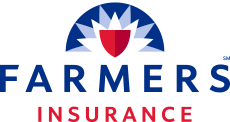 Find your rate.
NerdWallet's star ratings are based on the following three factors, each weighted equally to produce a 300-point maximum total score:
2018 consumer complaints data from the National Association of Insurance Commissioners for private passenger auto insurance. The median complaint ratio for the industry is 1. Lower ratios are better. Insurers whose median complaint ratios were more than 1 received fewer points; those lower than 1 received more points.
2017 company satisfaction data from Consumer Reports' most recent car insurance survey. Higher satisfactions ratings from Consumer Reports were given higher scores in our calculation.
2018 J.D. Power ratings from three studies encompassing regional customer service satisfaction, auto claims satisfaction and shopping satisfaction. Ratings from each of the separate 2018 studies were averaged to form one overall score from J.D. Power. The higher the average, the more points the insurer scored in our calculation.
Only larger insurers with data available in all three of these categories were included. Smaller insurers not listed here may also be good choices and are worth consideration.