Advertiser Disclosure
Farmers Insurance Review 2018: Complaints, Ratings and Coverage
---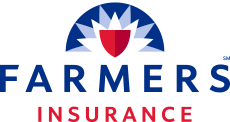 Farmers reviews and ratings
Customer satisfaction ratings are average for both home and auto insurance
Fewer customer complaints than the median for auto, home and life insurance products
Compared to other insurers, Farmers has a lot of options to customize home and auto policies
Overview
Farmers Insurance is the fourth-largest home insurer and sixth-largest auto insurer in the country. It offers an array of other insurance products as well as financial products such as mutual funds and annuities.
Auto insurance rating
Farmers ranked 12th out of 21 insurers in NerdWallet's ranking of the best car insurance companies, earning 4 stars out of 5. NerdWallet's rating is a score based on:
J.D. Power ratings for claims satisfaction and customer service

Consumer complaints against the insurer, based on data from the National Association of Insurance Commissioners
Complaints
Farmers had fewer than the median number of complaints to state regulators in 2016 (the latest data available) for a company of its size, according to the National Association of Insurance Commissioners.
Customer satisfaction
Farmers ranked "

about average

" for overall purchase experience for auto insurance in J.D. Power's

2017

U.S. Insurance Shopping Study

It ranked "

about average

" for overall satisfaction in J.D. Power's

2017

Auto Claims Satisfaction Study

Farmers ranked "

about average

" for overall satisfaction in J.D. Power's

2017

Homeowners Insurance Study

It also ranked "

about average

" for overall customer satisfaction in J.D. Power's

2017

Property Insurance Claims Study
Financial strength: A (Excellent)
Farmers' financial strength is "excellent," according to ratings agency A.M. Best. Financial strength is important because it indicates how well an insurer can pay claims.
Farmers auto insurance
Farmers offers standard coverage choices for auto insurance, in addition to several types of optional coverage, including:
New car replacement: If your new car is totaled in the first two model years or 24,000 miles of ownership, Farmers pays to replace it with a new one.
Accident forgiveness: One accident is forgiven, meaning your rate won't go up if you have one, for every three years you drive without an accident.
Small-claim forgiveness: Your rate stays the same even if a small accident is your fault.
Incident forgiveness:

Don't sweat that speeding ticket.

If nobody files a claim related to the incident, your rate stays the same. Not available in all states.

Loss of use: When your car is in the shop or totaled after an accident, Farmers reimburses you for a rental, cabs or public transit.
Extended customized equipment: If you have custom parts installed in your car, such as chrome rims or a new stereo system, this option expands your policy to cover those parts if they're stolen or damaged.
Rideshare insurance: Companies such as Uber or Lyft typically provide limited liability insurance for drivers while the app is on, with full coverage that kicks when you accept a ride and have passengers. Farmers rideshare insurance extends your personal auto policy to fill in the gaps, providing coverage between rides, so you're always covered during your rideshare job.
Farmers home insurance
Like its auto policies, Farmers homeowners insurance starts with the basics and allows customers to add features they want or need.
Farmers Smart Homeowners Policy is an upgraded policy that includes standard homeowners insurance, plus:
Claim forgiveness, which waives the surcharge if you go six or more years without filing a claim.
Cosmetic damage coverage, which covers the cost of any reasonable cosmetic fixes when you file a claim for functional damage to your home. (Availability varies by state.)
There are other individual options you can add to any Farmers homeowner policy, if it is available in your state:
Identity Shield:

For $65 or less per year, this feature allows you to add on identity theft coverage, including credit monitoring and assistance replacing identity or travel documents

Eco-rebuild:

Receive up to $25,000 for extra costs to repair, replace or rebuild your home with green materials after you file a claim

Contents replacement:

When an item in your home is damaged or destroyed, you receive reimbursement for the value of a new one

Trees and shrubs:

Pays up to $750 per item if your trees, shrubs, plants or lawn are damaged — for a total of up to 5% of your dwelling coverage
Farmers life insurance
Farmers offers several types of life insurance policies, including term, whole and universal life insurance. All of Farmers' term life options are convertible to lifelong coverage.
Simple Term Life fast-tracks the application process, allowing you to skip the medical exam and get insured more quickly.
Coverage starting at: $75,000
Terms offered: 10, 20, or 30 years
Value Term Life from Farmers comes with a guaranteed death benefit amount, and your premiums won't increase during the term you sign up for. If you convert to whole life or a longer term, your rates might increase.
Coverage starting at: $150,000
Terms offered: 10, 20, or 30 years
Decreasing Term Life is for people who want a policy to cover only a mortgage or other debt. The death benefit decreases to 20% of the original value over time, while premiums remain level.
Coverage starting at: $25,000 in most states; $50,000 in Texas and California.
Terms offered: 15, 20, 25 or 30 years.
Other types of insurance from Farmers
In some cases, you may be able to save money by bundling these products with a Farmers homeowners or auto insurance policy.
Other types of insurance from Farmers
Renters insurance

Landlord/rental property insurance

Umbrella insurance

Business insurance

Motorcycle insurance

Pet insurance
Off-road vehicle insurance

Boat insurance

Personal watercraft insurance

Travel trailer insurance

Motorhome or RV insurance

5th wheel insurance
More about Farmers Insurance
Website: You can connect with an agent, get a quote, report a claim and check on its status, find the number to call for towing and roadside help and more. You'll find ample resources to help with your claim, as well as a checklist of what to do in an accident.
Mobile app: You can pay your insurance bill, update payment options, get your agent's contact information, view your policy details, and get access to your digital insurance ID cards when you need proof of insurance.
NerdWallet's auto insurance star ratings and rankings are based on the following three factors, each weighted equally:
2016 consumer complaints data from the National Association of Insurance Commissioners. The median complaint ratio for the industry is 1. Lower ratios are better. Insurers whose median complaint ratios were more than 1 received fewer points; those lower than 1 received more points.
2017 regional customer service satisfaction data from J.D. Power. The higher the average J.D. Power rating across regions, the more points the insurer scored in our calculation.
2017 auto claims satisfaction data from J.D. Power. The higher the J.D. Power rating, the more points the insurer scored in our calculation.
Only larger insurers with data available in all three of these categories were included. In case of ties, NAIC consumer complaints data were used to break the tie. Smaller insurers not listed here may also be good choices and are worth consideration.