---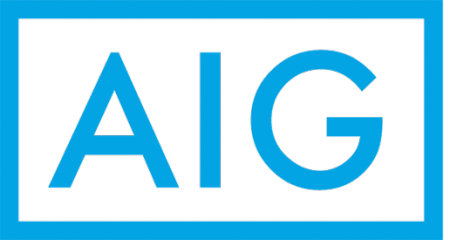 AIG LIFE INSURANCE
Rated 2.5 stars out of 5 by NerdWallet.
High number of complaints to regulators for a company of its size.
Offers a full range of term, whole and universal life insurance products.
AIG is one of the biggest insurers in the world, serving millions of customers in more than 80 countries. AIG offers term, whole and universal life insurance to individuals. The company also offers a range of insurance and investment products to businesses.
AIG life insurance
AIG earned 2.5 stars out of 5 for overall performance. NerdWallet's ratings are determined by our editorial team. The scoring formula takes into account complaint data from the National Association of Insurance Commissioners and financial strength ratings.
AIG life insurance pros and cons
| Pros | Cons |
| --- | --- |
| Has 18 different length options for term life insurance, extending as long as 35 years. | High number of customer complaints to regulators for a company of its size. |
| | Scored below the industry average for customer satisfaction in J.D. Power's 2020 U.S. Life Insurance Study. |
AIG life insurance policies
AIG offers a range of term and permanent life insurance products, as well as accidental death and dismemberment insurance (AD&D). You can buy policies through AIG Direct, a subsidiary of AIG, or through an independent insurance agent.
AIG term life insurance
AIG offers two term life insurance products: Select-a-Term and QoL Flex Term.
Both types can be converted to permanent coverage at any time during the term. AIG Direct offers 18 different term length possibilities — 10 years, any length from 15 to 30 years, or 35 years. Coverage amounts range from $100,000 to $2 million.
The main difference between the two policies is that the QoL Flex product comes with a built-in "Quality of Life" accelerated death benefit, which lets you take funds from your policy if you're diagnosed with a chronic, critical or terminal condition while the policy is in effect. Select-a-Term's accelerated death benefit applies to terminal illness only.
» MORE: Compare life insurance quotes
AIG permanent life insurance
AIG offers the following types of permanent life insurance, all with the potential to accumulate cash value:
Select universal and indexed life insurance policies come with Quality of Life coverage, which includes living benefits to cover chronic, critical and terminal illnesses. Some products aren't available in all states.
AIG customer complaints and satisfaction
Over three years, AIG life insurance has drawn far more complaints to state regulators than expected for a company of its size, according to a NerdWallet analysis of data from the National Association of Insurance Commissioners.
AIG scored below the industry average for customer satisfaction in the 2020 J.D. Power U.S. Life Insurance Study. The insurer ranked No. 15 overall out of 23 companies included in the survey.
» MORE: Best life insurance companies for 2021
More about AIG life insurance
You can get a life insurance quote from the AIG website, or by calling AIG's quote hotline. The website features educational content that explains how life insurance works, as well as a term life insurance calculator, while the online portal offers policyholders the ability to pay bills, see policy details, update beneficiaries and more.
Other AIG products and services include:
Travel insurance.
Auto, home, yacht and liability insurance, as well as loss-prevention services for high-net-worth clients.
Supplemental accident and health insurance.
Annuities.
Retirement planning services.
Structured settlements, which allow injury victims to receive compensation over time.
Home loans.
Mutual funds.
Life insurance buying guide
Before you start comparing companies, choose the type of life insurance you want, such as term or whole life. Decide which life insurance riders, if any, you want the policy to include. Calculate how much life insurance you need and how long you want the coverage to last. Check that the insurers you're considering offer the coverage you're looking for.
When comparing rates, be sure the quotes are for the same amount of coverage over the same period of time. It's also important to make sure the policy's medical requirements match your needs. For example, if you want to skip the life insurance medical exam but don't mind answering health questions, confirm that the application process for each policy you're comparing aligns with that.
Price may not be the biggest driver behind your decision to buy. Look at the number of consumer complaints each company receives, as high numbers can be a red flag about the quality of service.
For more guidance, see our life insurance buying guide.
Methodology: Life insurance ratings
NerdWallet's life insurance ratings are based on weighted averages of financial strength ratings, which indicate a company's ability to pay future claims, and complaint index scores from the National Association of Insurance Commissioners for individual life insurance. To calculate each insurer's rating, we adjusted the scores to a curved 5-point scale.
These ratings are a guide, but we encourage you to shop around and compare several insurance quotes to find the best rate for you. NerdWallet does not receive compensation for any reviews.
Methodology: Insurer complaints
NerdWallet examined complaints received by state insurance regulators and reported to the National Association of Insurance Commissioners in 2018-2020. To assess how insurers compare to one another, the NAIC calculates a complaint index each year for each subsidiary, measuring its share of total complaints relative to its size, or share of total premiums in the industry. To evaluate a company's complaint history, NerdWallet calculated a similar index for each insurer, weighted by market shares of each subsidiary, over the three-year period. Ratios are determined separately for auto, home (including renters and condo) and life insurance.