How to Open An Online Brokerage Account in 5 Steps
by Susan Lyon
Finding the right online brokerage account for your investing needs is more of a science than an art, yet retail investors find it hard to navigate the 60+ options of available accounts.  To help, NerdWallet walks you through the most important steps you need to take to identify the overall best online brokers for your investing needs.
The Most Important Steps to Find the Right Account
NerdWallet's unbiased brokerage comparison tool helps you calculate your total monthly trading costs before you commit to opening a new account:
1.  Know Who You Are – And What You Want to Trade
Are you a novice, an active trader, a penny stocks trader, or somewhere in between?  Depending on who you are, the best trading accounts for your needs will differ widely.  Do you want to trade stocks, options and futures, forex and commodities, a combination of these, or something else?  Narrowing down the types of accounts you're looking for is the most important first step.  Here are NerdWallet's 'best of' picks by category to get you started:
 2. Declare Your Minimum Investment
Some accounts have a minimum account size, below which you are ineligible to invest or might accrue additional fees.  If that's the case, you'll need to take your money elsewhere, so know going in exactly how much money you're planning on investing.  You can plug your initial account balance and your expected number of trades per month into NerdWallet's best brokers comparison tool, and it will do the work for you to sort out your best priced options.
3.  Figure Out Your Total Monthly Trading Costs
While brokerage firms like to advertise low per trade commissions, this is not by far the only number that goes into figuring out what your total costs will be.  You need to take into account any hidden fees and costs that might be buried in the small print, whether they be annual account fees, inactivity fees, or fees that kick in once the initial promotion expires.  Sounds dull, doesn't it?  Don't worry – NerdWallet's tool does this for you.
4.  Decide What Research Tools You'll Actually Use, and How Much Extra You'd Pay For Each
Do you really care about research reports, real time data, and analysis software?  Some brokers do provide these features, but many do not – or only for an additional fee.  So make sure you aren't paying extra for them if you don't plan to utilize them.
5.  Rule Out Any Bells and Whistles
Often, a deep discount brokerage can meet your needs for far cheaper if you don't need additional services like 24/7 service, broker assisted trades, debit cards, a physical location, mobile access, and all that jazz.  Be sure to examine all your options in order to save money – if you're just using the account for bare bones buy and sell order placing, you should be trading at one of the lowest prices in the business.
NerdWallet's Picks: Investing Resources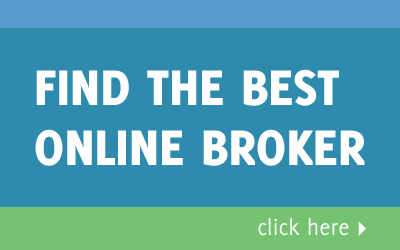 By following the checklist above, you can make sure you are minimizing your trading costs while optimizing for the features you actually need.
If you're not quite sure which account you want to open, here are some of NerdWallet's top online broker picks by most common categories.
Once you've figured out what you do and do not care about, it's time to sign up for a new brokerage account, fund the account, decide on your asset allocation, and then start investing.  Happy investing from the NerdWallet team!
Additional Reading: