NerdWallet offers financial tools and advice to help you understand your options and make the best possible decisions. The guidance we offer and information we provide are deeply researched, objective and independent. We spent over 400 hours reviewing the top mortgage lenders before selecting the best for our readers.
If you're looking for the best mortgage lenders in Colorado, we've done the research. NerdWallet compared the state's leading lenders, then identified the best ones for a variety of specific loan needs.
Whether you're shopping for a condo in Denver, a classic ranch on the Eastern plains or a low-rate refinance on the Western Slope, these lenders are a solid place to start shopping.
Best Colorado mortgage lenders for first-time home buyers
These lenders have products and services — including low down payment options from the FHA and VA — to help Colorado's first-time home buyers.

Is the largest FHA lender in the nation
A full complement of mortgage products for buying and refinancing
Rocket Mortgage, from Quicken Loans, allows completion of the mortgage process entirely online

Offers a full line of purchase mortgages, including FHA and VA loans
Has low down payment options that don't require private mortgage insurance
Available in all 50 states
Best Colorado mortgage lenders for refinancing
Want to take advantage of home equity, lower your monthly payment or shorten your loan term? These Colorado lenders have the refinance options you need.

Offers a variety of refinance loans and home equity loans
Is rolling out an $80 million technology upgrade
Gives discounts and reimbursements for certain closing costs to repeat refinance customers

Offers refinance mortgages with no origination fees or broker commissions
Minimum 620 credit score qualification
Automated suggestion engine helps find ways to lower a rate
Best online mortgage lenders in Colorado
Skip the time-consuming meetings, snail mail and other 20th-century loan practices with these digitally savvy Colorado lenders.

Biggest online mortgage lender in the U.S.
Automated process imports employment and income data, credit scores, property information and more
Gives a loan decision in minutes

Has hundreds of high marks and positive reviews on sites such as the Better Business Bureau, LendingTree and Yelp
Boasts a more than 95% customer satisfaction rate
Provides a digital mortgage platform for both refinance and purchase customers
Best Colorado mortgage lenders for weak credit
These lenders have options — including down payment assistance and manual underwriting — to help Coloradans overcome low credit scores.

Uses manual underwriting to evaluate borrowers, which allows more flexibility to approve loans
Offers a broad range of loans, including FHA, fixed-rate and adjustable-rate mortgages; minimum score 580
Offers multiple down payment assistance and grant programs

Specializes in loans to borrowers with lower credit scores, minimum scores 500 in some cases.
Offers down payment assistance programs through housing authorities in some states.
Free rate locks.
Best Colorado mortgage lenders for face-to-face service
These Colorado lenders offer multiple branch locations if you're a borrower looking for a human touch.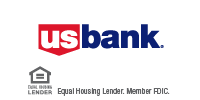 Offers a full range of mortgage products, including conventional, ARMs, jumbo and government-backed
Alternative credit sources are considered in some cases
Borrowers with U.S. Bank Platinum checking accounts may qualify for a $1,000 mortgage fee discount

Affordable Loan Solution loan program offers a down payment of just 3%, with no mortgage insurance
A physician loan program assists doctors who are short on a down payment, but have strong earning potential
Current bank customers might qualify for reduced fees
Best Colorado mortgage lenders: summary
More from NerdWallet
Calculate your mortgage payment
Compare Colorado mortgage rates
How much home can you afford?
NerdWallet's selection of mortgage lenders for inclusion here was made based on our evaluation of the products and services that lenders offer to consumers who are actively shopping for the best mortgage. The six key areas we evaluated include the loan types and loan products offered, online capabilities, online mortgage rate information, customer service and the number of complaints filed with the Consumer Financial Protection Bureau as a percentage of loans issued. We also awarded lenders up to one bonus star for a unique program or borrower focus that set them apart from other lenders. To ensure consistency, our ratings are reviewed by multiple people on the NerdWallet Mortgages team.