Think Twice About Upgrading Your Credit Card
Upgrading your existing credit card to one with better rewards might seem logical, but there's a better way.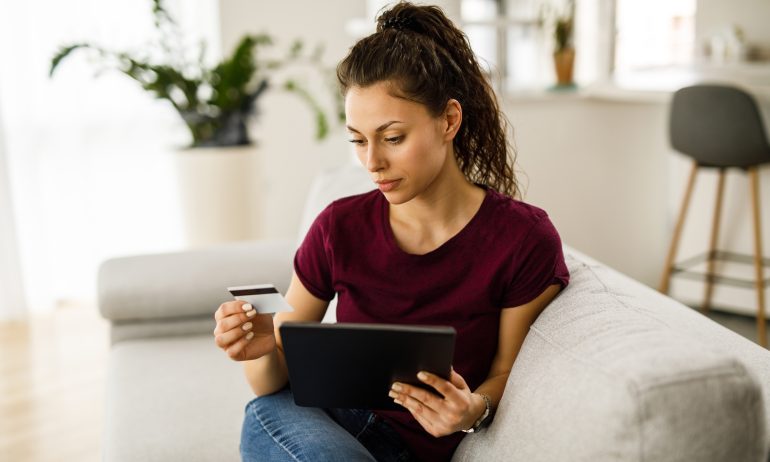 Many or all of the products featured here are from our partners who compensate us. This influences which products we write about and where and how the product appears on a page. However, this does not influence our evaluations. Our opinions are our own. Here is a list of our partners and here's how we make money.
So you've been faithfully wielding a credit card with a $0 annual fee and a modest spending limit, but it's got a lackluster rewards program. It's served you well, but now you're enticed by the prospect of a credit card that promises impressive benefits. The allure of a premium credit card with perks like concierge service, free hotel night stays and exclusive lounge access is undeniable.
In fact, cardholders who say their annual fees average $100 or more have higher satisfaction with the benefits and rewards on their cards than customers who have cards with lower or no annual fees, according to the J.D. Power 2023 U.S. Credit Card Satisfaction Study.
So it might seem wise to contact your credit card issuer and ask if your existing card can be upgraded to one with higher rewards. Upgrading — rather than applying for another credit card — might seem logical, especially because your card number will likely remain the same (so you won't have to change it in automatic payment accounts). But that's not always the smartest financial move.
Rather than putting all your spending into a single upgraded card, consider the strategy of holding multiple credit cards. That way, you can bring in a new premium credit card with lavish perks without surrendering the simplicity of your trusty $0 annual fee card.
Holding multiple cards is not always bad for your credit scores
Is it bad to have multiple credit cards? The notion of too many credit cards hurting your credit scores is generally a credit myth. Here's why:
Having multiple credit cards isn't just about expanding your wallet — it's a strategic move that can improve your credit utilization rate.
Holding multiple cards typically means your overall amount of available credit increases, (assuming your credit limit on your existing card remains steady). And assuming your spending remains steady, too, then multiple cards lower the percentage of your available credit that you're using.
This ratio, known as credit utilization, can impact up to 30% of your credit scores depending on the scoring model being used, according to credit bureau Experian. A lower credit utilization ratio indicates responsible credit management, which in turn can boost your creditworthiness.
Having multiple cards gives you a backup plan
It can be good to have multiple credit cards for practical reasons, such as providing a backup if your main card is lost or stolen. If you need to pause or cancel cards that were inside your wallet, that backup credit card might prove useful while you wait for replacements.
Upgrading can rob you of reward-earning opportunities
Most people intend to upgrade their card seemingly to earn more rewards. But often the act of upgrading — rather than applying for a separate card — robs you of the opportunity to earn rewards. Here's how:
You'll likely miss out on introductory offers
Credit card companies often entice new customers with limited-time promotions like 0% APR periods, bonus points or waived annual fees.
Sometimes when you upgrade an existing card, you forfeit the chance to capitalize on those introductory offers, which can provide substantial short-term financial benefits.
You might miss out on annual rewards
Many rewards credit cards often dole out certificates for things like free hotel room nights, typically issued in tandem with your credit card's renewal.
Let's say you have a $0 annual fee hotel credit card that renews every September. Come October, you opt to upgrade your card, with your eyes on perks like that free night certificate. You'd still have to wait nearly an entire year for that next September anniversary to get such a certificate.
Multiple cards typically mean more rewards
Just because a card has a high annual fee doesn't mean it earns better spending rewards than its low or no annual fee siblings. For example, Hilton's top-tier card offers include Diamond elite status, resort credits and a free night certificate, but its rewards on spending outside of travel are pretty lackluster. Conversely, other Hilton credit cards don't offer as high a value at Hilton hotels, but they do offer a high rewards rate on everyday spending categories including U.S. restaurants, supermarkets and gas stations.
In that case, you might just hold both credit cards — one for the everyday spending rewards, and one for the VIP status at Hilton properties.
When upgrading your credit card makes sense
That said, there are some situations where a credit card upgrade makes sense.
Multiple cards mean more accounts to manage, more passwords to remember and more bills to pay. If you'd rather keep it simple, then upgrading might be a better move.
Sometimes banks even promote upgrade offers similar to introductory offers. Taking advantage of such an offer can give you a windfall of points.
Plus, applying for new cards can have a temporary negative effect on your credit scores. While new credit cards can help in the long run, applying for a new card might not be ideal depending on your situation.
Rather than upgrade, consider applying for a new card
Can you upgrade a credit card? Usually yes, and it typically entails calling the phone number on the back of your card to initiate the process.
While upgrading your credit card to one with more benefits could be alluring, there's an alternative path with a potentially better outcome. By holding multiple credit cards, you might optimize your credit scores while maximizing your rewards. So before you bid farewell to your trusty $0 annual fee card, consider the possibilities that a well-curated collection of credit cards can unlock.
---
How to maximize your rewards
Find the right credit card for you.
Whether you want to pay less interest or earn more rewards, the right card's out there. Just answer a few questions and we'll narrow the search for you.
Get Started
Get more smart money moves – straight to your inbox
Sign up and we'll send you Nerdy articles about the money topics that matter most to you along with other ways to help you get more from your money.