A Friend or Family Member Needs Money. What Do You Do?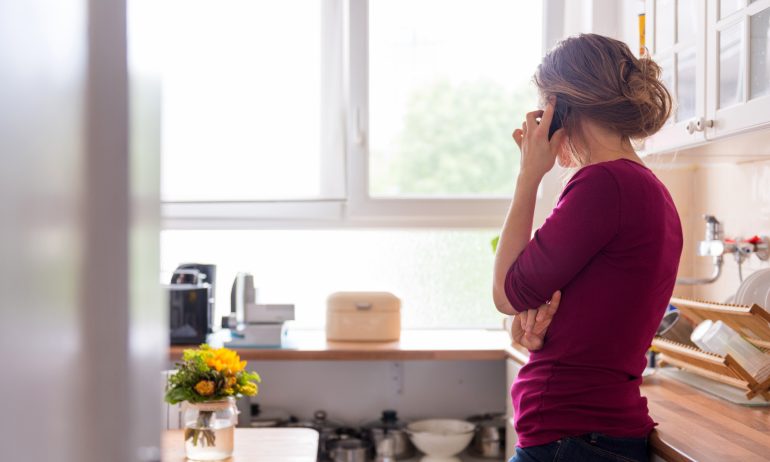 Many or all of the products featured here are from our partners who compensate us. This influences which products we write about and where and how the product appears on a page. However, this does not influence our evaluations. Our opinions are our own. Here is a list of our partners and here's how we make money.
Each of the millions of Americans who've recently filed for unemployment is somebody's child, parent, sibling or dear friend. Say it was someone close to you who lost their job or who otherwise felt financially strained from the COVID-19 pandemic. How could you help?
Understandably, your first thought may be to write a check that would seem to make everything better. But it's rarely that simple. "You have to be serious about the risk that you're taking with your assets," says Sarah Newcomb, behavioral economist for investment research firm Morningstar and author of "Loaded: Money, Psychology, and How to Get Ahead without Leaving Your Values Behind."
If you're thinking about loaning or giving money, "pause, take a beat and think before you offer," says certified financial planner Lynn Ballou. Here's what to think about.
What to consider before loaning money
Scrutinize your cash flow and financial goals, like those related to retirement, paying off debt or saving for a house. "The issue is not 'what can I afford to give today?' It's 'what can I afford to give today without losing my plans for the future?'," Newcomb says. In other words: "You need to know that if you never got that money back, you can still live the life you want to live."
NerdWallet Guide to COVID-19
Get answers about stimulus checks, debt relief, changing travel policies and managing your finances.
Working with a certified financial planner can help you determine how much (if any) you can afford to loan or give without compromising your goals. Another key player in this decision? Your spouse, assuming you share finances, says Autumn Campbell, a Tulsa, Oklahoma-based certified financial planner with The Planning Center. Loop in your partner, she says, adding: "The amount doesn't matter. For many people, it's the principle of it."
The borrower and his or her risk
Given that you likely know the borrower well, "you may be able to have more insight into the person's long-term reliability and solvency than a bank," Newcomb says. If you expect repayment, as opposed to giving a cash gift, what's the likelihood that he or she will be good for it? "We often have a gut feeling about that, or a lot of evidence," she says.
Another way to help you determine whether to lend: Have the borrower present a plan for what he or she will do with the loan and how it'll be repaid, Newcomb says. Then "the lender needs to decide if that's credit-worthy," she adds.
The reality of the situation
Even if you're confident that your loved one will repay you, "have low expectations," Campbell says. He or she may not be able to come up with the money, especially given that it's hard to anticipate the longer-term financial effects of COVID-19, Ballou points out. For example, maybe your borrower winds up unemployed for months longer than anticipated.
"You need to be OK with that money not coming back," Campbell says, which may help you determine exactly how much money you can really lose, if any. At least figure out what you would do if you're not repaid. "Are you going to part with it and consider it a gift?" Campbell asks. "Or, if that's not an option, then how comfortable are you addressing that with them, with the potential of influencing the relationship in a negative way?"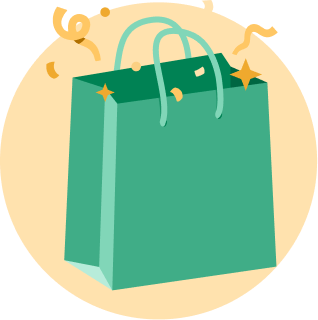 Shopping online just got nerdier
Let NerdWallet find the coupons, promo codes, and rewards every time you checkout.
Reckon with emotions — and perhaps the inability to help
Emotions will want to play a part in your decision. Newcomb warns: "Be very wary and careful about feelings of guilt and obligation." The seriousness of the situation — his rent's due in two weeks! — may compound these feelings. "We can often lose sight of what's important, because we're thinking about what's urgent," she says.
Acknowledge emotions, but focus on the long-term and more concrete factors: your finances, your borrower's risk and the fact that you may not be repaid. That reflection will give you a clearer indication of if you can afford to lend money and, if so, how much. If it turns out that you can't part with any money, it's OK to say no to friends or family members, Newcomb says. There are other ways to help. More on that later.
If you loan money, communicate the terms
Given those emotions and your closeness with the lender, "there's so much more to navigate beyond the numbers," Campbell says. If the loan doesn't go as planned for you or your loved one, you risk hurt feelings and, possibly, damaged relationships.
Crystal-clear communication should help you sidestep drama and misunderstanding. First and foremost, tell your loved one whether you're giving or loaning them money. (If it's the former, read up on gift taxes.) In either case, set expectations by telling your friend or family member the total amount you will give or loan. Ballou suggests even adding something like: "That may not be everything you need, but that's all I can afford."
For a loan, agree on when and how it will be repaid and at what interest rate, if any. Consider formalizing the terms with a family loan agreement.
Explore other ways to help
There are other ways to help if lending or giving money doesn't make sense for you. Some of the options below require money; others do not.
If you're not convinced that the money you'd loan or give would be used wisely, Ballou suggests paying directly for a specific bill. (This means you give money directly to the utility company or medical team, for example, as opposed to the friend or family member.) "That way, you know where the money went," Ballou says. "You also feel good about it, because you're giving it for the thing that they need." Like a loan, communicate how much you would pay toward this bill and for how long.
Buy groceries or other necessity
Here's another way to help cover expenses without committing to loaning or giving money. If you're comfortable going to the store, buy groceries for your loved one and drop them off. Or give a gift card for the local grocery store, Ballou says, so you can spend exactly how much you want.
Do they need something expensive, like a new stove? You could offer to buy it for them if your budget allows.
Give your time and energy
Not all support comes with a price tag. Offer to mow your friend's or family member's lawn, virtually help his or her child with homework, or drop off a homemade meal (at a distance). Or simply ask what you can do to help, Ballou says. Giving your time can make someone "feel incredibly valued," Campbell says. It can also reduce that person's stress, which may, in turn, help him or her make better money decisions.
Another priceless gift: being a friend. "You can help by listening," Newcomb says, "and by redirecting their attention from financial stress to who in their life cares about them."