11 Signs an Interview Might Have Gone Badly
It's normal to worry you blew it, and you could be wrong. Taking stock after a job interview will help you figure out your next move.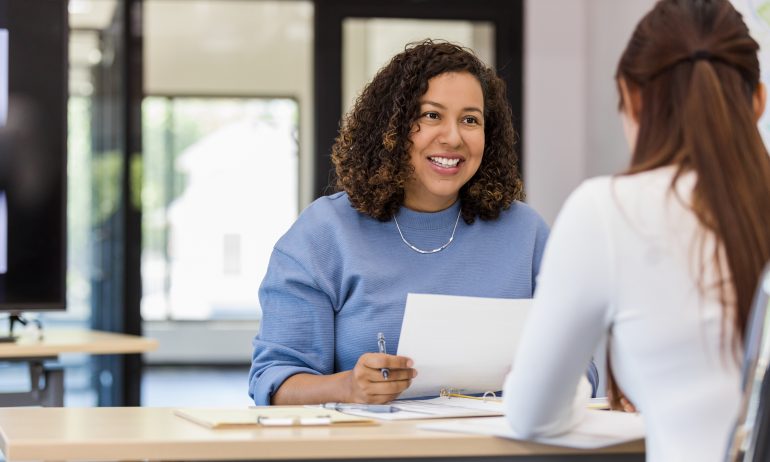 Many or all of the products featured here are from our partners who compensate us. This influences which products we write about and where and how the product appears on a page. However, this does not influence our evaluations. Our opinions are our own. Here is a list of our partners and here's how we make money.
You just walked out of an interview, and it's time to reflect: Are you worried it went badly?
"Badly" can mean a lot of things. You might have a strong sense that you screwed up the interview, or the hiring team seemed unimpressed. Or you might've walked away feeling less enamored with the role than you expected because the interviewer didn't dazzle you or the way the interview was conducted felt like a waste of your time.
First, consider that there are any number of reasons you might've left with a bad impression, but they're not all trustworthy, according to Diane Farrell, career services director with the University of North Georgia. An unfriendly interviewer could just be having a bad day, or they could be at the mercy of a restrictive process that makes them come across as disinterested (more on that below).
Track all the money you make
See the ins and outs of your cash, cards, and bank accounts at a glance.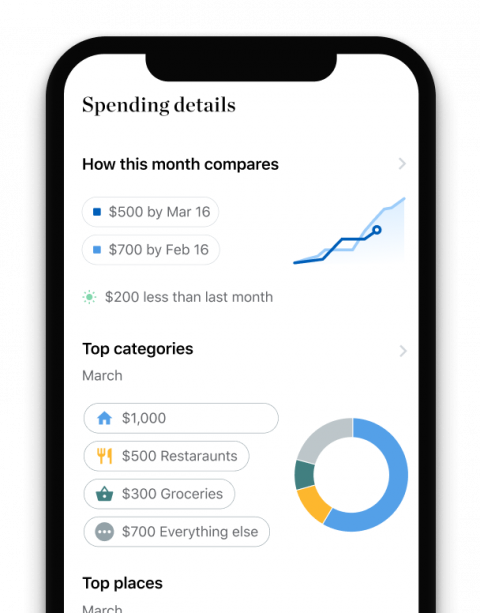 "I have left an interview and thought I blew it and then they offered me the job," Farrell says. "We're not always the best judge of how it went."
Still, it's valuable to reflect on your experience, according to Amy Yandell, a North Carolina-based career specialist with coaching firm Ama La Vida. She recommends taking a few minutes right after your interview to write down the questions you received and how you answered them, as well as your overall impressions.
It is possible it was a bad interview — either because you blew it (sorry), or they did. But note that this is a chance for you to judge their suitability while they're judging yours. As you evaluate those first impressions, here are some signs an interview might have gone badly.
1. The interview was cut short. This would need to be a significant reduction in meeting time — not just a few minutes, Farrell says.
2. You didn't get many details about the job. Instead, they focused on your resume and a set of interview questions. Maybe they dwelled on a weak point like they were trying to get you to prove something.
3. They didn't ask follow-up questions. This could signify a lack of interest in you as a candidate. However, some companies have interview protocols that prevent them from straying from a prescribed list of questions, so don't rely on this one too heavily, Yandell says.
4. You lost eye contact with the interviewer. Body language isn't the most reliable sign, especially if you're in a Zoom interview. But when the interviewer is not physically engaged in the conversation, it's easy to come away feeling like it was a bad interview.
5. You didn't meet other people. If an interview went well, you might be introduced around to other people you'd work with, Farrell says.
6. They didn't ask about your availability. If they're not gauging when you could start in the role, it may be a sign they aren't interested. But it could also mean they're not yet at that point in the interview process.
7. They didn't tell you about the next steps. If they don't offer to lay out the next steps in the interview process, it could mean they don't expect you to move forward.
8. The job sounds different than described. They may have given you details that don't match the job description that piqued your interest when you applied.
9. You don't feel excited about a potential job offer. Sometimes the vibes are just off. If you walk away from an interview feeling less enthusiastic about the role or the company, something went wrong. You may want to reflect on what exactly got you deflated.
10. You didn't connect with the people you met. These are people you'll have to work with, so consider whether you liked them enough to spend every day with them.
11. The process felt irksome. There are plenty of things that could go wrong in the interview process, like slow communication or scheduling hiccups. The interview process can offer context clues about how the company functions, Yandell says.
If you're worried you left a bad impression, then it's more important than ever to follow up with a gracious thank-you email to end on a positive note. That email also could be an opportunity to revisit a question that you wish you'd answered differently, Farrell says.
But if the interview left you feeling uninterested in the role or the employer, reflect on why that is. That information could help you identify more fitting opportunities in the future.